Estimated Reading Time: 7 Minutes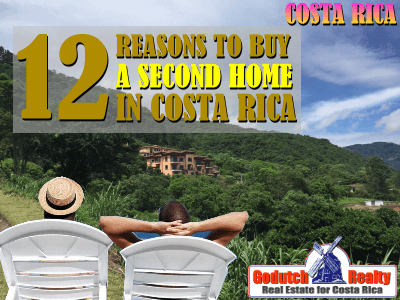 How far are you willing to go to buy a second home? Some people drive for days to get to their second home and don't realize that it is quicker to fly to Costa Rica.
How would it be to own a vacation house or a condo in Costa Rica? The idea to buy a second home in Costa Rica is often emotional. But, it's not like you're buying a new flat-screen TV. It's a big adventure and an even larger investment.
We have a great market for Russian as well as French buyers, besides the normal US and Canadian markets.
Before you dish out the money, ask yourself if you can afford to buy a second home in Costa Rica? It's not only the purchase, the monthly financial burden is also very important.
Owning a second home in another country can be a hassle. You need someone on the ground to take care of things, like a property manager. Are you ready for all that?
Have you now covered the negative part? Okay, then let's go for those 12 reasons that should help to make the decision to buy a second home in Costa Rica, or not.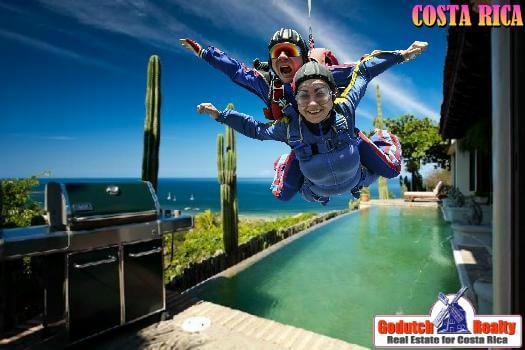 1. Not that far
Costa Rica is not as far as you might think. There are lots of non-stop flights to Costa Rica.
This allows you to get on a flight and arrive at your second home in Costa Rica the same day.
2. Two international airports
Such a small country, but we have two international airports. If you'd like to buy your second home in a beach location in the North Pacific or the Nicoya Peninsula, you can fly into Liberia International Airport (LIR).
Planning for having a second home in the Central Valley, the Caribbean, or the Central/South Pacific? Then San José International Airport (SJO) is your destination. From San José, you can also fly to many national locations in case you don't want to drive.
3. Coffee
If you like quality coffee, you've arrived in the right country. Did you know you can order your own private label for yourself and your acquaintances? Don Evelio Gourmet Coffee offers private label service, so you can have your coffee with your own name on it. You can even use their reseller program and turn it into a business.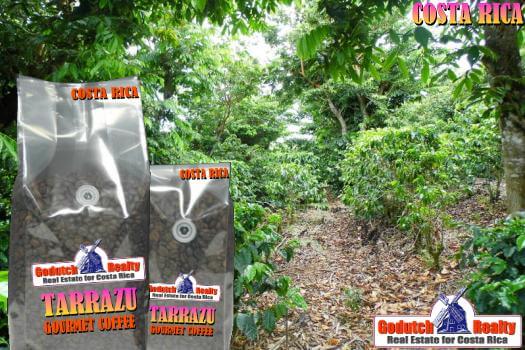 4. Soccer
Different from football and baseball, soccer is the national sport. Everybody talks about soccer in Costa Rica, before, during, and after a game. Costa Rica went to the world cup in Russia and they did terribly. But a week later, everyone forgot about it and life goes on again. If you love soccer, Costa Rica should be your favorite for buying a second home.
5. Birds
Is birdwatching your thing? Bring your top-of-the-line birdwatching and photography equipment. Because we have 850 bird species of which 630 are resident species and only 19 are endangered.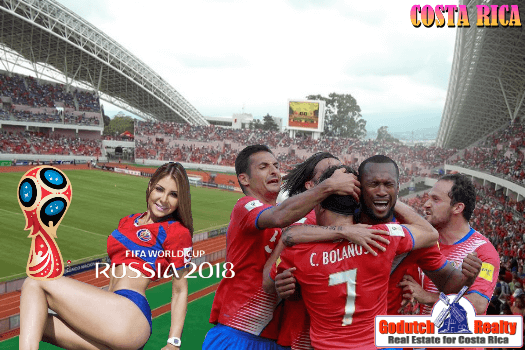 6. Beaches
Looking to swim, surf, snorkel, or get a nice tan? Costa Rica has over 300 beaches on the Pacific Ocean and Caribbean coast. Bring plenty of tanning oil, you might need it.
7. Smoke Pot
I'm not a smoker myself, but I'm Dutch. Marijuana is still illegal in Costa Rica but you can buy it everywhere. If you need marijuana for medical treatment or just to get high for the fun of it, this can be a great reason to buy a second home in Costa Rica.
Don't call me for your daily supply though, we only sell property in the Central Valley of Costa Rica. Be aware that you can be arrested even for possession if you're not careful.
8. Adventure
There is no lack of adventure in Costa Rica. You can do rainforest adventures or river adventures.  Try some of the most interesting urban adventures such as a craft beer tour, a chocolate adventure, or the Pura Vida Experience.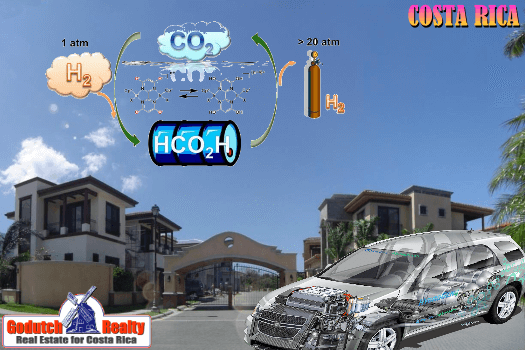 9. Nature
Do you enjoy nature? You and your guests can knock yourself out when visiting 27 national parks, 58 wildlife refuges, 32 protected zones, 15 wetland areas/mangroves, 11 forest reserves, and 8 biological reserves.
10. Extreme adventure
Looking for the extreme? There's plenty of that here. Living in Costa Rica can be pretty extreme, depending on how well you are at preventing culture shock.
If you can survive that, you should also try Gravity Falls and Canyoning, Bungee jumping, or Ultra-light flights.
11. The taxman
Buying a second home in Costa Rica can also have tax advantages if you plan to rent it out to third parties. Learn all you want to know about vacation rentals here. Check with your tax man.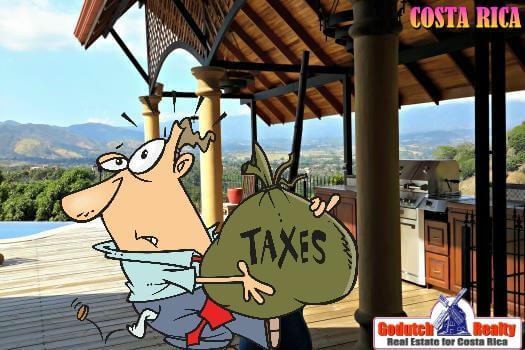 12. On hydrogen
If you hurry up, you might be one of the first to use clean fuel in your car in Costa Rica. New President Carlos Alvarado wants to introduce clean energy by the use of hydrogen for fuel. Costa Rican astronaut Franklin Chang plans to produce hydrogen and existing governmental agencies in charge of fuel were ordered to cooperate with this plan.
Ready to buy a second home?
If you need any more reasons to buy a second home in Costa Rica, I suggest you catch a flight and make an appointment with one of our expert agents. They will show you the property that will make you ask yourself why you didn't do this before. Ready for this? Then contact us now to see a property.
The grammar of the Spanish version of this blog was checked and corrected by Wagner Freer of Spanish School for Residents and Expats. We strongly recommend this language school as your best choice to learn Spanish, click here to contact them.

---
If you like this blog, subscribe to my newsletter by clicking the banner below.

I DO want to remind our readers that we appreciate any referrals you can send us. Also, remember GoDutch Realty when talking about your home in Costa Rica to friends and family. We appreciate it.