Estimated Reading Time: 4 Minutes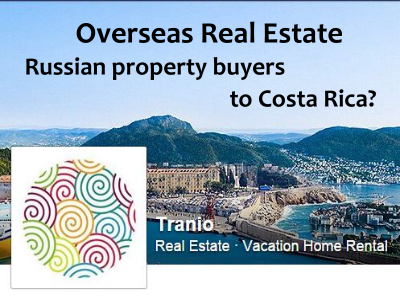 Recently, GoDutch Realty Costa Rica has been able to secure an alliance with us at Tranio. Tranio is the largest directory of overseas property for international buyers.
This international property website offers property for sale worldwide in over 30 countries. This will make the Costa Rica real estate listings more accessible to a more ample market.
Tranio holds top positions in Google as well as in Yandex, which is a leading search engine for the Russian Market. Our alliance will allow GoDutch Realty a much different portal to showcase Costa Rica property for sale and we are looking forward to our new relationship.
We have a large inventory of overseas properties for sale at a wide range of prices and we also have a section dedicated to luxury real estate. Here we advertise the most prestigious real estate in sought-after regions like chalets in the Alps, penthouses in Manhattan, castles in France and Germany, villas in the French Riviera, mansions in London, and now luxury vacation & retirement homes in Costa Rica.
The üֻber Wealthy
Russians have been a huge client group of luxury real estate in countries like the UK, US, Spain, France, and Dubai and now Costa Rica has the possibility of becoming an interesting market for the wealthy Russians. Since the drop of the Ruble's value, many of the international buyers in Russia are sitting back to wait and see what will happen to the value of their currency, but the üֻber wealthy never stopped purchasing luxury real estate.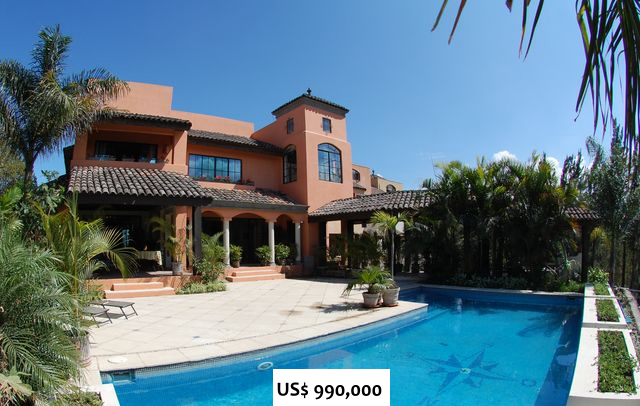 16-Hour Flight
An easy 16-hour flight from Moskow to San Jose, Costa Rica with only one stop in Madrid for less than $1,700 pp. Now any Russian buyer can enjoy the harsh Russian winters from their exotic beach home in Costa Rica. The white-sand beaches and lush tropical surroundings are definitely going to lure the Russian real estate buyer. Therefore, we invite all Russian vacation home buyers to have a good look at Costa Rican vacation property.
There are no Visa requirements for Russian citizens to visit Costa Rica for stays of less than 30 days. Therefore, once inside the country, they can apply for an extension. This can be done at the Immigration office for an authorized period of stay of 90 days. Another such 2nd extension can be received by going to Panama or Nicaragua for 72 hours.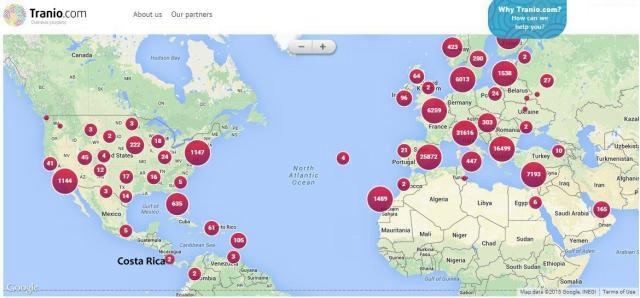 The Most Experienced
Buying a home overseas is one of the most significant decisions you will make in your life. Now, at Tranio.com we understand that your home means much more than just bricks and mortar. Making the right decision about it is crucially important. Your personal requirements of this home must be paramount; the reason we have started this alliance with the most experienced Costa Rica real agents.
Alliances
We already have alliances with well-known real estate brokers throughout the world like Savills in London, Antalya Homes in Turkey, Cushman & Wakefield in New-York, Michaël Zingraf in Cannes – France, MARTI SOLEN Barcelona Properties, DP&P Consulting (Coldwell Banker Previews International) on the Basque coast, Alma Dom in Croatia, Starlex in Latvia, Capital Real Estate in Budapest, Colliers International in Seattle, Engel & Völkers in Mallorca and quite a few others.
We are very happy to now welcome GoDutch Realty in Costa Rica to our international real estate network.
---
If you like this blog, subscribe to my newsletter by clicking the banner below.

I DO want to remind our readers that we appreciate any referrals you can send us. Also, remember GoDutch Realty when talking about your home in Costa Rica to friends and family. We appreciate it.