Estimated Reading Time: 5 Minutes
Many think that moving to a new country is the hardest part, but how difficult is it to settle in? Moving abroad takes guts, organization, and a lot of hard work. When moving to Costa Rica, you'll have to plan a zillion things like, what to take and what to leave behind, shipping your stuff, where to live, setting up banking, and how healthcare functions.
There is definitely the uncertainty of the unknown mixed with the anticipation of starting fresh. If you really want to live that happy life when moving here, you need to work at it. While you're doing online due diligence, you may be thinking about how to settle in and how you will get familiar with your new surroundings.
At GoDutch Realty, we have relocated hundreds of newcomers to retire or just start a new life, since 1995. No matter if you are going to relocate to Costa Rica, Panama, Nicaragua, or Ecuador, I'm sure you can use a few great tips to help you introduce yourself to your new community.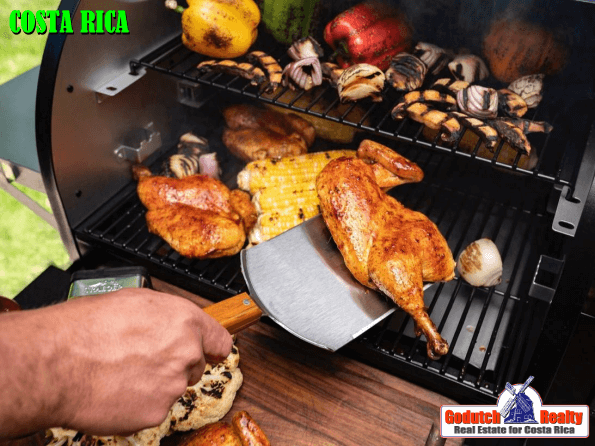 1. Buy or rent a house
After you have figured out where to live and decided if you want to rent or buy, give your preferred real estate agent all your requirements. Separate the must-haves from the would-like-to haves. Ask the agent to send you the links, so you can preview them online. Don't contact the listing agents directly, because once you have been in contact with them, the listing agents won't allow you to have your buyer's agent represent you.
Don't look at too many homes; you will have a hard time taking a decision about which house to buy or rent. Make sure your spouse is happy with the house and neighborhood. Happy spouse, happy house.
2. Don't expect to go native
Costa Ricans are very friendly people. But once you settle in, you'll find out that they mostly socialize within their family circles. They'll eat your food and drink your booze, but it's rare to be invited back. You'll find it much easier to socialize with fellow ex-pats or culturally mixed couples.
3. Throw a housewarming party
Housewarming parties are a great way to get to know your neighbors and the people in your community. Ask for the help of your GoDutch Realty agent to make a list of the people you can invite. Host the party on a weekend so that your neighbors and their friends can come. This is the most friendly and quickest way to get introduced and to even get to know the people that are NOT nice.
4. Join a club
The next important step for fitting in society here is to join some sort of club or social group or go to the English Theatre. People with similar interests usually become very good friends even if they have conflicting backgrounds. That makes moving to another country so interesting. You'll meet lots of interesting people of different nationalities who all have different stories to tell. Join a sports club, a reading club, a bridge club, a gym, or whatever your interest is. This will help you make your circle of interest in the new town. It also helps to go to the local pub or church.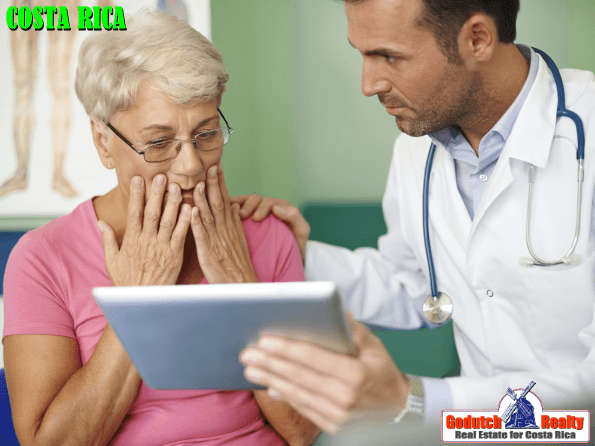 5. Follow the local happenings and learn Spanish
Because you don't speak the local language doesn't mean you need to stay away from the locals. They will love you for trying to speak their language, even with your hands and feet. So please try to learn Spanish, at least the basics, so you'll be able to go partially native.
Attend the local happenings, like the Oxcart festival in Escazu or a horse parade, and the Palmares Fiestas. For sure your new hometown organizes all kinds of activities. Talk to your new neighbors and ask them to tell you about the local happenings. Don't go "English only".
6. Don't forget the children!
If you have children or grandchildren living with you, check all the schools in the area. Organize an activity with the neighborhood kids like a play date. For older teenagers, let them go out on their own. Register them in a sports club of their choice. If your child is satisfied and feels at home, only then confirm his/her admission.
7. Find new doctors
Ask your realtor and your neighbors for references for doctors, dentists, and vets in the town. All our agents live in the same community where they rent and sell properties.
Visit a few practitioners before you choose one. Make sure your doctor likes you and vice-versa. Make sure you pick a doctor, dentist, or vet who speaks English or at least enough, so you understand each other.
8. Don't hide yourself
Once you have settled and have done all the above, do a second housewarming party or ask the ladies over for coffee. This will get you going. Don't hide, make yourself available to the new adventure you'll soon be living. You will meet plenty of nice fellow ex-pats who are in the same social situation as you are. Mostly on special occasions like Thanksgiving and Christmas, there are many people around you who will love to do something different.
Image by Drazen Zigic and Image by gpointstudio on Freepik