Estimated Reading Time: 8 Minutes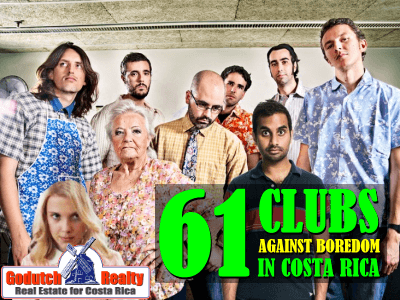 Single people often need to be a member of clubs in Costa Rica to stay entertained. Couples have each other but often have nothing in common. So they still need to be a member of clubs to have a good time. (last updated on 7/26/2019 – we now have 75 clubs here)
Many expats do not take the time and make the effort to learn Spanish. Therefore, there is a need to be a member of English spoken clubs in Costa Rica. Well, there are not that many.
I bet there are not many Dutch spoken clubs in Seatle, most are in English spoken. Well, in Costa Rica it's much like it, most clubs are in Spanish. But that should not be the only reason for you wanting to learn the local language.
An expat who spent 2 months in Costa Rica to see if she liked it or not wrote: "I did not find activities such as reading clubs, dance clubs, card clubs, theater clubs, wine clubs, etc."
I'm terribly sorry to say but this lady didn't do her homework or try hard to find people with the same interests as hers. The poor woman was totally lost. I found 61 clubs in Costa Rica, so I decided to write this blog.
Of course, I hope that, instead, you will hire us as your real estate agents.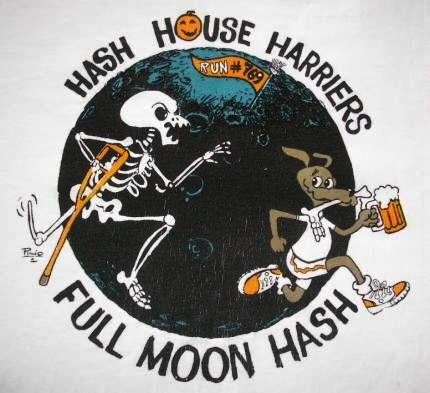 The language
Is the language a problem for you? Of course, there are clubs that you don't even need to talk to anyone, even though you want to be nice to people. You can also pick up some nice ideas on Facebook. There you can find people with similar hobbies and interests and even ask if there is a club you can become a member of.
I'll give you the options to choose for English and Spanish-spoken clubs in Costa Rica. That way, you can get started and move over as soon as you get the hang of communicating in Spanish. Some of these are just Facebook groups, but there you can ask around for a club, or start one yourself.
Golf
I have not included the golf courses in this list of clubs. That's because some golf courses belong to a club (see Country Clubs below) and others don't. Anyway, here you can see all your options for golf in Costa Rica.
Gambling
I am not a gambler myself, but there are a few casinos in the Central Valley. For those who hate to go out and prefer to gamble at home, try slot machines such as slotscanada.net and casinos such as onlinecasinogames.co.nz is great entertainment.
Traditions
If you miss the traditions of your home country, you should also read this blog. When meeting Ticos for the first time, don't let them scare you with their kissing.
Nature & travel
Many expats move to Costa Rica for nature, the beaches, the volcanos, and birdlife but get bored after a while. If you are one of those, check out the following 61 clubs in Costa Rica:
English spoken clubs
1.       Meet Up – see if you find a group of your interest or start a new one
2.       Hash House Harriers – Run and socialize afterward
3.       The Little Theater Group
4.       Darts
5.       Gardening – Gringo Gardeners in Costa Rica
6.       Paint Club Tamarindo – Playas del Coco
7.       Amigos of Costa Rica – Contributing to the well-being of Costa Rica by connecting donors' values and resources with vetted non-profit solutions
8.       Stand Up Paddle Club
9.       Sailing Club
10.   Shooting Range San José
11.   Costa Rica Writers Group
12.   Atenas Bridge Club 
13.   San Jose Bridge Club
14.   Winners Poker Room
Birding Clubs
15.   Birding Club Costa Rica also have their own Facebook page
16.   Bird Watching Costa Rica
17.   San Vito Bird Club
18.   Birdwatching Costa Rica
19.   Birdwatching Costa Rica Perez Zeledon
20.   CostaRicaBirdwatching La Fortuna 
Women's clubs
21.   Women's Club of Costa Rica and their Facebook page
22.   Blooms Ladies Club
23.   Newcomer's Club of Costa Rica
24.   Book Club Cariari
25.   Book Club Santa Ana
Animal protection clubs & organizations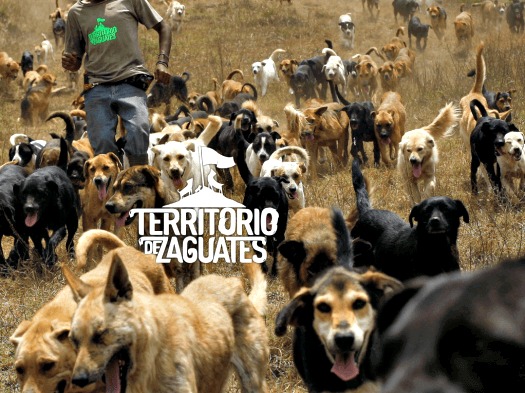 26.   Domestic Animal Welfare Group Costa Ballena
27.   Animal Shelter Costa Rica
28.   Rainforest Biodiversity Group
29.   Sasy Costa Rica
30.   Refugio de Animales San Rafael de Heredia
Community & Social Assistance
32.   Rotary Club Costa Rica
33.   Lions Club (Club de Leones) Costa Rica
Community clubs
34.   British community
35.   Canadian Club – The Canadian Club of Costa Rica continues as an informal organization of Canadian residents in Costa Rica and their friends. They meet monthly at different locations and send out a monthly newsletter electronically. For further information and to receive the newsletter, write Renée-Claude at canadianclubcr@gmail.com.
36.   German Club
37.   Dutch Business Club
38.   Internations
Country Clubs
39.  Costa Rica Country Club
40.  Cariari Country Club
41.  San José Indoor Club
42.  Club Campestre Los Reyes
43.  El Castillo Country Club
44.  Costa Rica Tennis Club
45.  Santa Ana Country Club
Spanish spoken clubs
46.   Ahuyama Crochet
47.   Knitting
48.   Book Club Escazu (Spanish)
49.   Backgammon
50.   Painting drinks art class
51.   Swinger club Costa Rica
52.   Costa Rica Yacht Club
53.   Smash Tennis Center Grecia
54.   Aikido Club
55.   Foto Club Costa Rica
56.   Flickr Photography Club
57.   Chess Club (Federation)
58.   Cigar Lounge
59.   Frisbee Club
60.   Shooting Range San Isidro del General
61.   Book Club
Satisfied with what you've just seen? Then Costa Rica might be that next home away from home that you're looking for.
I invite you if you know of any other clubs not mentioned here, to send me a note.
Contact us for all your real estate needs.
More Clubs
See additional clubs suggested by readers:
62. Community Action Alliance (CAA) of San Ramon
63. Club Campestre Español, Belen
64. Kayak Fishing Costa Rica – contact Luis if you're English spoken.
65. Asociacion Suiza de Costa Rica – or Facebook
66. Costa Rica AA – Alcoholics Anonymous Costa Rica – English spoken
67. American Legion Post 10 – Escazú
68. American Legion Post 12-Golfito – Contact Pat O'Connell at walkergold@yahoo.com or 8919-8947, or Mel Goldberg at 8870-6756.
69. American Legion Auxiliary – meets the second Saturday of each month, at 1300 hours in Moravia. Contact Doris Murillo 2240-2947.
70. Costa Ballena Women's Network – the monthly meetings provide great information on local businesses and local-area color.
71. Professional Women's Network of Costa Rica – Women in business, with a passion they want to fulfill, networking, connection, education from highly qualified speakers, delicious food and making new friends.
72. Marine Corps League – Meets the 2nd Saturday of the month at 11 a.m. at the Tap House at City Place in Santa Ana. For information call Andy Pucek at 8721 6636 or email andy@marinecorpsleaguecr.com
73. Radio Control Sailing Club – Meets at Sabana Park Lake. For information write Walter Bibb at wwbbsurf40@yahoo.com
74. Wine Club of Costa Rica – usually meets at 1 p.m. on the last Sunday of each month. For information on upcoming events please contact costaricawineclub2017@gmail.com
75. Women's International League for Peace and Freedom – Open to men too. Meetings in English in Heredia, Spanish in San Jose, and English/Spanish in San Ramon. They work on peace and human rights issues. Call Mitzi, 2433-7078 or write at peacewomen@gmail.com
76. Pickleball – English, and Spanish spoken.
77. Badminton – Contact the Badminton Association of Costa Rica for more information.
The grammar of the Spanish version of this blog was checked and corrected by Wagner Freer of Spanish School for Residents and Expats. We strongly recommend this language school as your best choice to learn Spanish, click here to contact them. 

---
If you like this blog, subscribe to my newsletter by clicking the banner below.

I DO want to remind our readers that we appreciate any referrals you can send us. Also, tell others about your home in Costa Rica, please remember the GoDutch Realty agents. We appreciate it.