Estimated Reading Time: 6 Minutes
Are you looking for active adult or retirement communities in Costa Rica? Then you want to read this blog, so you understand how different our market is.
Quite often I get emails from clients in the US and Canada who are looking to retire in another country. They have read about retirement in Costa Rica.
Some ask how many golf courses we have in the community.
Others how many homes there are in the community.
Much asked questions also are "do you have any views from the homes in the community?" and "what are the community amenities"?
Costa Rica has been in the news as one of the best retirement destinations in the world so often that some people have started to believe that Costa Rica is an active adult or a retirement community.
Is Costa Rica a retirement community?
Well, let me first set some things straight here. Costa Rica is NOT a retirement community, and it's neither an active adult community.
Costa Rica is a country, and it is located in Central America. The country is located between Panama and Nicaragua. Costa Rica is NOT an island and if you thought it was, you're mixed up with Puerto Rico.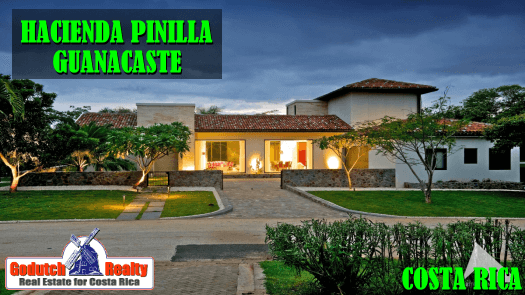 The capital city is San Jose, not to be mistaken with San Jose in California and San Juan in Puerto Rico. I just want to make sure you do NOT hop on the wrong flight. But there is plenty to do in Costa Rica, don't worry for a minute about that.
A Place to Retire
Costa Rica has been the best place to retire for thousands of retirees for over 50 years. Costa Rica has several advantages over other well-known retirement countries:
the democracy,
the great weather
and the nicest and happiest people on earth living here.
Most retirees or expats live in the Escazu and Santa Ana areas. Newer locations like Atenas, Naranjo, and Grecia are also very attractive to retirees.
These are all cities, not active adult or retirement communities. These newer locations are very much like Escazu was 30 years ago. The population is very laid back and easy going. You'll find the most important services are available right there or a short distance away.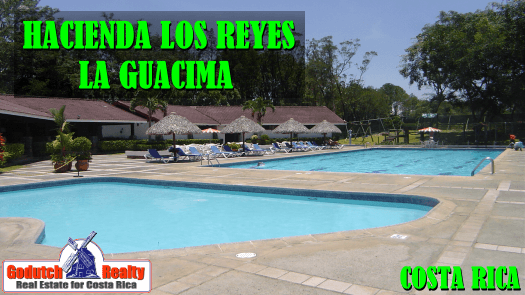 Retirement communities in Costa Rica
That said, it is important you understand that we don't have any active adult or retirement communities in Costa Rica, at least not like the ones you will find all over Florida. If that's what you are looking for, don't waste your time visiting Costa Rica.
Costa Rica has received thousands of retirees from the US and Canada. Costa Rica has no master-planned retirement communities. In Costa Rica, even gated communities are small. The largest communities don't have more than 80 – 90 homes. Besides, Costa Rica is full of hills and mountains, so few locations are flat enough to do a golf course or communities that would fit retirees.
If you are looking for an active adult community in the Central Valley and you enjoy playing golf, I would suggest you have a serious look at:
Ciudad Cariari,
Parque Valle del Sol
and Ciudad Hacienda Los Reyes
Our agents can show you property for sale in all those communities.
Outside the Central Valley, there are
We have agents on our MLS that cover those areas and others.
Your lifestyle
Most people who retire to Costa Rica are under 65 years old and looking for an active adult community. It depends a lot on the lifestyle that you are used to, so you can pick the right community to retire to.
Well, the good news is that Costa Rica and mainly the Central Valley has a zillion things to do for active adults. There are all the amenities that a retiree can need, within reasonable driving distance.
So really Costa Rica is one large active adult community. See what other retired expats have to say about their life in Atenas for example.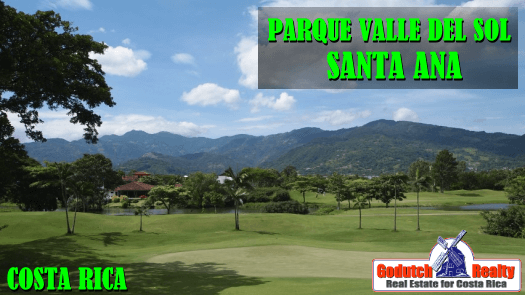 Your options are plenty
So if you are planning to retire abroad and you are looking for an active adult community or a retirement community, have a hard look at Costa Rica, because it is way different. At GoDutch Realty, we train our agents well. And more importantly, they live in those communities that suit you well.
You can choose from Golf communities like Valle del Sol, Los Reyes, or Cariari, as well as well-known gated communities as Villa Real, Bosques de Lindora, Roca Verde, and many others. You'll find it very easy to find people of your age who also speak your language.
In Grecia, San José, and many other locations, you will find tennis is a great option.
If you enjoy cultural meetings, concerts, the theatre, playing bridge and have other hobbies you'd like to keep, there are lots of organizations like
Retirement Tours
If you really don't know where to start, we recommend you take a retirement tour. The tour will give you a great overview of what is available and what fits your exact requirements.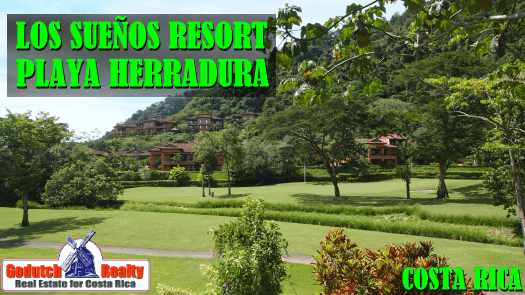 Assisted Living
Also, if you are in need of Assisted Living in Costa Rica, read our article about Verdeza in Escazu
Contact us NOW if you need our expert assistance in buying property in any of the active adult or retirement communities in Costa Rica.
---
If you like this blog, subscribe to my newsletter by clicking the banner below.

I DO want to remind our readers that we appreciate any referrals you can send us. Also, remember GoDutch Realty when talking about your home in Costa Rica to friends and family. We appreciate it.