Estimated Reading Time: 5 Minutes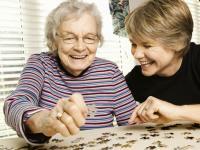 Assisted living is now available in Costa Rica. Florida became famous for its retirement communities and Costa Rica will be the next. The first REAL retirement community in Costa Rica is Verdeza is under construction and located in Escazu.
This beautiful community will be fully operational on the 11th of November 2013 and the new residents will be able to move that day. I have done several hard hat tours with clients of mine in recent weeks and I took some pictures, so you can see for yourself how well they are moving ahead on the construction. I am pretty sure they will make their opening date as planned.
Verdeza is a fully bilingual continuing care facility and gives you now the option to retire in a tropical environment with the amenities of a modern city.  The creators of Verdeza have chosen this location due to the amazing amount of amenities that Escazu has to offer, being almost next door to the first-class private hospital, and being only a 20-minute drive to an International airport so your family can visit you easily and often.
What can Verdeza offer you?
Verdeza offers 61 apartment-style rooms of your own choice, depending on your budget: Standard, Suite, and Deluxe.  I have written a blog full of information on this beautiful retirement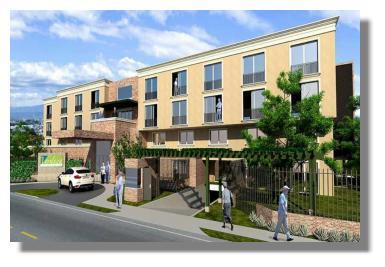 community before, on another Costa Rica real estate blog.
No other retirement community in Costa Rica can offer at this time all the services that Verdeza offers you in their basic package: Social Interaction, maintaining independence, emergency assistance / personal care, nutrition, a maintenance-free lifestyle, maid & linen service, medication, and transportation to your local doctor. The Verdeza community offers great amenities like a health center, fitness & wellness center, game room, snack and juice bar, convenience store, library – computer center, concierge service, beauty salon/barber shop, theater/auditorium, lounge area, family/guest accommodations, nice gardens as well as secured parking
Memory Support and Alzheimer's care
Verdeza can provide compassionate care by their specially trained staff to residents with memory impairments. The whole 4th floor of the building offers a secured environment designed to enourage independence, freedom of choice, and dignity. Stimulating as well as therapeutic and engaging activities are provided.
Why assisted living in Costa Rica?
Costa Rica is able to offer first quality independent living, assisted living, enhanced Alzheimer's and dementia care, skilled nursing, and respite/short-term stay at a much lower cost than you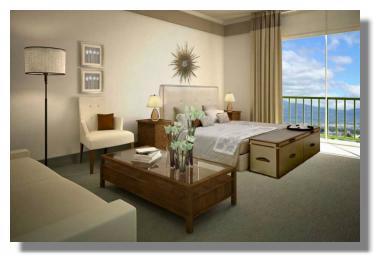 would have anywhere in the United States and with no obligation to purchase a property in Costa Rica.
Other reasons for retirement or assisted living in Costa Rica:
•    Many airlines have direct non-stop flights to San Jose, Costa Rica from locations like Miami, Houston, Atlanta, Dallas, Newark, Orlando, Los Angeles, Fort Lauderdale, and JFK New York.
•    On International Living top 10 for best places to live or retire to.
•    A real democracy with many political parties
•    NO army and the funds are spent on education
•    A large part of the habitants are bilingual
•    Perfect weather with many micro climates to choose from
•    Highest score on happy life years by the Happy Planet
Why did Verdeza choose to be in Escazu?
The developers of Verdeza were smart to do their first retirement community and continuing care facility in Escazu because it is the most developed community in Costa Rica. You will not only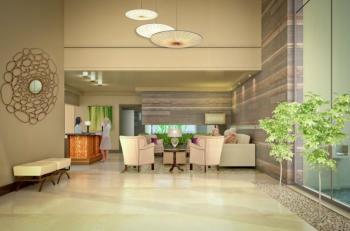 find the best private Hospital, CIMA, but also the best doctors, dentists, physical therapists, and geriatric care in Escazu. The city of Escazu also has the largest shopping Mall, Multiplaza, the best fashion stores, movie theatres, grocery shopping, hair- and beauty salons, International restaurants, and grocery stores that carry the best international food.
How can you be part of this assisted living community?
This beautiful assisted living community in Escazu offers different options like 3 different apartments, different care plans, and different meal plans designed to your own necessities.
For more information on quality assisted living and continuing care in Costa Rica, contact us NOW. With pleasure, we will organize a guided tour and will explain all your different options to you.
---
If you like this blog, subscribe to my newsletter by clicking the banner below.

I DO want to remind our readers that we appreciate any referrals you can send us. Also, remember GoDutch Realty when talking about your home in Costa Rica to friends and family. We appreciate it.