Estimated Reading Time: 6 Minutes
The question is if Costa Rica does have security issues or not? I received this email from Paul, a future expat, today:
"My name is Paul and I just returned from a 4 day trip to San Jose and participated in an Expat seminar put on by International Living magazine at the San Jose Marriott.  I walked to 7:00 mass one morning through a neighborhood where EVERY HOUSE had heavy iron gates across the driveway, razor wire and or electrical security fence and some even had uniformed guards.
What on earth are the Ticos afraid of?  I live in the Detroit area sometimes called the MURDER City instead of the Motor City and I assure the only razor wire you see is at the county jail.  What gives? "
This is my answer to Paul and to all of the future expats and retirees who have the same doubt about property in Costa Rica and your security issues when you move here:
Hi Paul, I am glad you enjoyed your 4-day trip and the 2012 International Living conference, we did too! Let me first explain about the razor wire and other security measurements the Ticos take. It is a very simple explanation, though a long one. I had to check first how much jail time you get for home invasion for example in the US to give you a clear answer:
1) Home invasion in the first degree is a felony punishable by imprisonment for not more than 20 years or a fine of not more than $5,000.00, or both.
2) Home invasion in the second degree is a felony punishable by imprisonment for not more than 15 years or a fine of not more than $3,000.00, or both.
3) Home invasion in the third degree is a felony punishable by imprisonment for not more than 5 years or a fine of not more than $2,000.00, or both.
The judicial system and welfare
That said, Costa Rica like most of Latin America has a messed up judicial system. It takes forever to judge a case and there is no money to build jails. The reason is that many people in Costa Rica don't pay their taxes. Expats who live in Costa Rica don't pay any taxes either. Except for the duty on imported goods, the sales tax they pay in the stores and a variety of real estate taxes.
Costa Rica does not have a welfare system like many 1st world countries. So there are a lot of poor people here. So anybody who loses his/her job for whatever reason has to find a way to feed the babies. And there is also the drug addict who will do anything to pay for his habit.
For all the above reasons, we have security issues in Costa Rica. We do have a lot of petty thieveries. Even if the police does catch them, they have to let them go in a few hours. That's because there are not enough jails to put them in. Most jails in Costa Rica have an 80% overpopulation.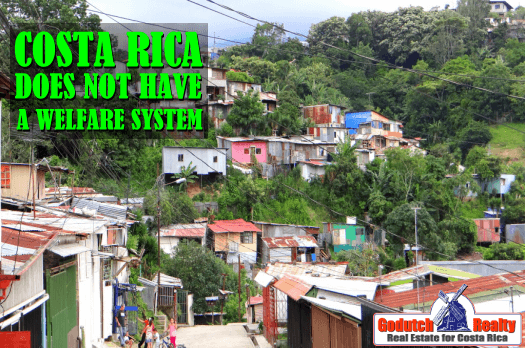 Security systems
To stop thieves to come into our home, in Costa Rica we build walls around it. Then we put razor wire on top. And if we have flatscreen TV's, jewelry and other valuables, even a security system. Another great option is fog protection.
Because of this petty thievery, Costa Ricans protect themselves as much as they can with alarm systems, razor wires, and a security fence. It is like a competition of who has a better security system. And they start the day a house is built.
I used to have a chainlink fence and one night, someone broke into my office and took all my cameras and computers. They probably sold it all for a few bucks. Now I have an electric security fence too, though I don't have any bars on my windows.
Adjust your lifestyle
No place on earth is perfect and living in Latin America also has a negative side and you just found it. If you are looking to live in another country, you might have to adjust your lifestyle a bit. In Costa Rica, you will see very little police around. Even if they pick up the thief, nothing much will happen to the thief. That is quite the opposite of the 5 years, the 15 years and the 20 years in jail of punishment they will receive where you come from.
Condo living
I have lived in a condo, right next to my neighbors. We had security fences all over and security guards everywhere. Living in a condo is not my lifestyle either. I live in a single-family home. Besides the security fence I have, we also pay a guard at the entrance of our street.
But I live in Escazu, which is more city. Here you have more security issues (if you don't protect your home) than you will have in more rural areas like Atenas, Grecia and San Ramon. Though living in those areas don't make your home safe.
You still need to make sure there is either someone taking care of your home while you are away. That can be a maid, a gardener or a friend or at least have a neighbor keep an eye out.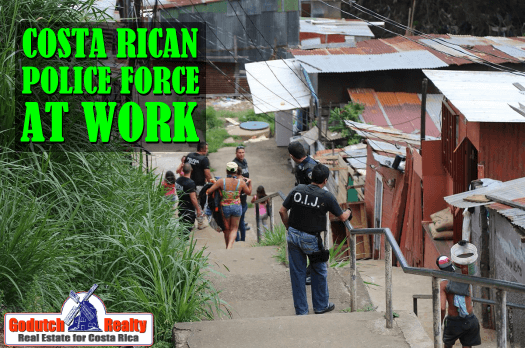 Not feeling unsafe
I have lived in Costa Rica for over 30 years and have NEVER felt unsafe. Just like everybody else, I just like to make sure nobody takes my belongings when I'm not looking.
If you plan to move to Costa Rica, you need to keep an open mind for some of these security issues as they are a fact. If you move to another country, you will need to be aware of the advantages and disadvantages of living there. When you move to Costa Rica, wherever you are going to live, there will be security issues that you should be aware of. Consult your real estate agent about the security issue when you are looking at properties in Costa Rica for sale and for rent.
Looking to buy or rent in a safe and secure neighborhood in Costa Rica? Then contact us now.
---
If you like this blog, subscribe to my newsletter by clicking the banner below.

I DO want to remind our readers that we appreciate any referrals you can send us. Also, when talking about your home in Costa Rica, please remember the GoDutch Realty agents. We appreciate it.