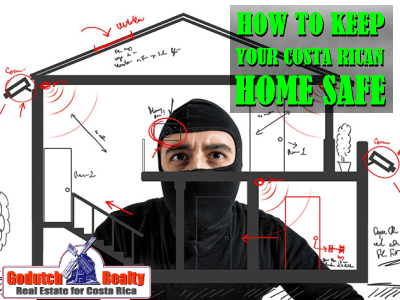 How to keep your home in Costa Rica safe? As you all know, I never try to hide anything that would be negative about moving to Costa Rica. Security is an issue that might stop people from moving to Costa Rica.
In other blogs, I have explained why we have security issues in Costa Rica while we have other advantages that might make it still worth living here. It was a problem when I moved to Costa Rica and it still is. The problem is not going away.
So I like to inform about the different options you have to secure your home and your belongings.
When I find a serious company who offers valuable services, I like to tell you about it. In this case, I invited Darien Sherman of Signal Secure to write a blog about some very interesting services they can give us to secure our home, our children and our belongings.
How well do you know your household staff?
When it comes to the people you've hired to care for your children, clean your house, manage your property, and oversee construction or remodeling projects, you need to know that they are dependable and trustworthy – whether you're home or away.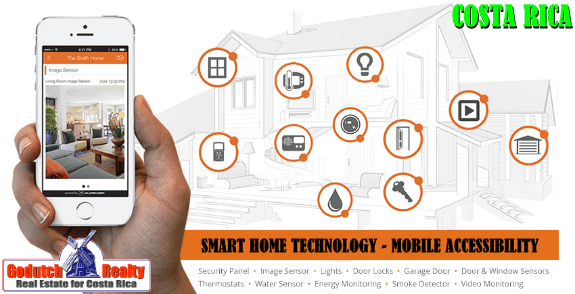 Even after you've run background checks and called every reference on a resume, you still want to ensure that your new hire is an honest, efficient worker who not only performs tasks correctly, but also manages your property, home, or children with great attention and care. Monitoring your nanny, housekeeper or contractors don't necessarily mean you suspect them of any wrongdoing; it simply provides a way for you to know exactly what's going on at home when you're not there.
You need peace of mind…. You need Signal Secure !!
Signal Secure is the Next Generation of Intelligent Security, Home Automation and Surveillance solutions. Signal Secure offers the latest cutting-edge US and European-manufactured technology available on the market today. These include a wide variety of surveillance products that can be customized to meet your specific needs. You can place Wireless IP Cameras virtually anywhere throughout the interior and exterior of your home and property's perimeter.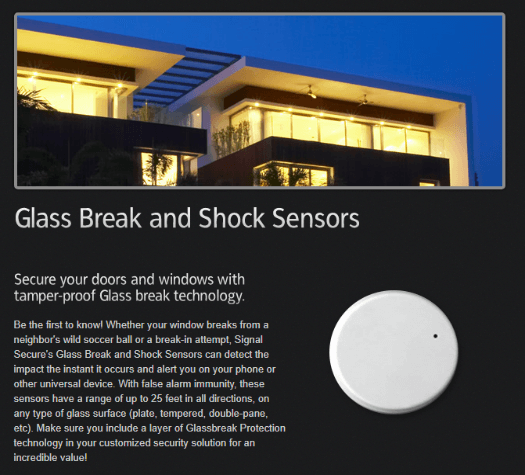 Use the web to check your home
Signal Secure offers industry-leading surveillance cameras with built-in Web servers so you can securely access live or recorded video feed on any computer or remote device – anywhere and anytime. They use your existing wireless network, or a PoE network cable to connect to your network and transmit video to your chosen device with or without wires. There are limitless options available, so you can tailor-fit your surveillance system to your lifestyle and installation preferences.
You can choose to have the cameras record continuously, program the times you want them to begin and end recording in advance, or control the surveillance system on demand from your Computer, Smartphone, Tablet or another remote device. Signal Secure also offers Wireless Motion Cameras that automatically begin recording when motion is detected and can immediately alert you via SMS text or email.
Big Brother is watching them
You may also want to include small cameras that can be discretely hidden in inconspicuous places:
a smoke detector,
alarm clock,
wall plate,
and many other hideaway locations.
This allows your staff to confidently do their work without any anxiety that they are under surveillance. Meanwhile, you gain peace of mind that your home and children are being well cared for.
They provide an ample selection of cameras that have built-in microphones. So you can hear how your little one is being cared for. Also, some cameras feature two-way built-in audio so you can speak up and converse with your staff if the need arises. Of course, Signal Secure also offers state-of-the-art security systems that incorporate a two-way listen in and speak feature through speakers mounted throughout the interior and exterior of your home, so next time you observe your housekeeper using bleach on the Persian rug, or the nanny paying more attention to her phone than your child, you can intervene and voice your disapproval immediately!
Whether you're home, at work, or on the go, Signal Secure allows you to access the live or recorded video feed of all the cameras around your home and interact with your staff in real time. With your computer, iPhone, iPad, Blackberry, or Android device, you're just a click away from home!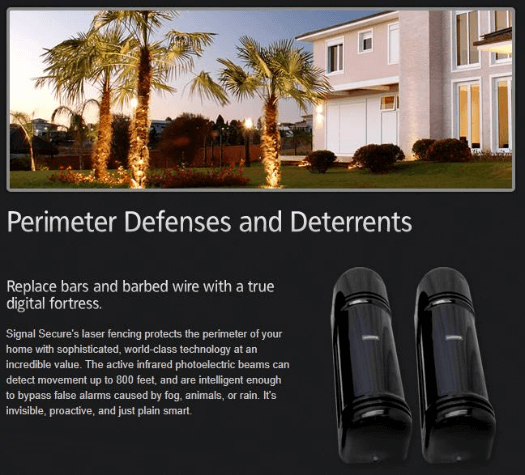 With so many options available, how do you know where to start?
Thankfully, you don't have to worry about designing your custom surveillance system and installing it on your own! At Signal Secure, they take pride in our friendly, qualified and bi-lingual support staff. You'll receive a guaranteed unprecedented customer service experience. And their meticulously trained installation staff will install your wireless system with NO dust and NO hassles!
Invest in your peace of mind, and start monitoring your home 24/7 with Signal Secure's Complete Intelligent Surveillance System!
Keep an eye on what matters most – anywhere you are!
The Author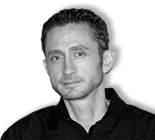 Darien Sherman is one of two principals of Signal Secure Ltda. Armed Security Systems are very effective against protecting your home or business. Most systems protect against intruders or criminals that would like to illegally enter your property and steal your possessions. But what about people that are allowed to be in your home or office? A worker or other person that may be in your home with permission can be just as unethical as a person looking to break into your property. | Ofibodegas Escazu | Oficina #5 | Guachipelin de Escazu | San José | Costa Rica. Teléfono: (506) 2215-1800 | Cel: (506) 8710-7575 | US Phone: (252) 489-4450
---
If you like this blog, subscribe to my newsletter by clicking the banner below.

I DO want to remind our readers that we appreciate any referrals you can send us. Also, when talking about your home in Costa Rica, please remember the GoDutch Realty agents. We appreciate it.