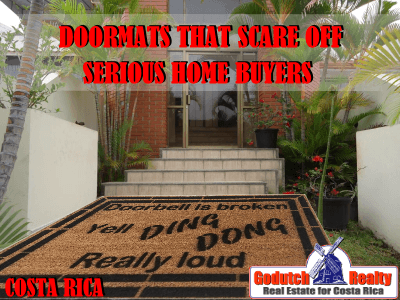 Did you know there are several ways to stop home buyers in their tracks during a showing?
When selling a home, the first impression for home buyers is of utmost importance.
Whether the initial impression is good or bad, it forms the home buyers' opinion about the property.
It is very well possible the first impression is a fatal one, it happens more often than you think.  In other blogs, I have described how a seller can be a pain in the butt and how to sell your undesirable house in Costa Rica.
To sell or not to sell
You really don't want to sell your house? Do you really want to be rude and make home buyers feel unwelcome?  Here are 10 Damn Good Doormats that for sure will make a fatal impression and stop all home buyers from making you an offer. You can purchase these doormats online.
1.       Wrong house!
With this doormat, you're giving the home buyers the perfect reason to not even see the house on the inside.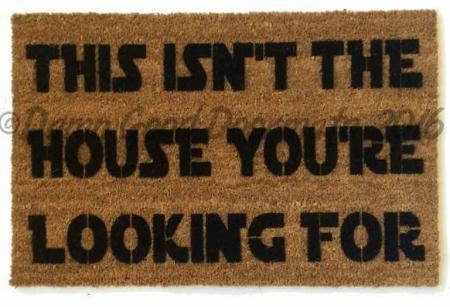 2.       A seller who insists on great communication
And even if your real estate agent did call to set up the showing, you're giving the home buyers a rude enough message to not come in.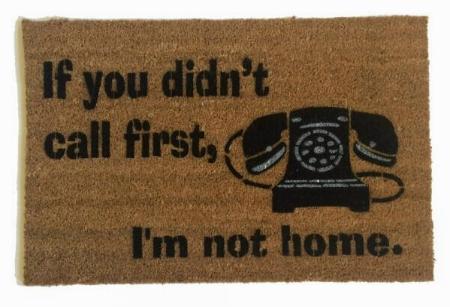 3.       Go Away!
Short and powerful, a very unpleasant message.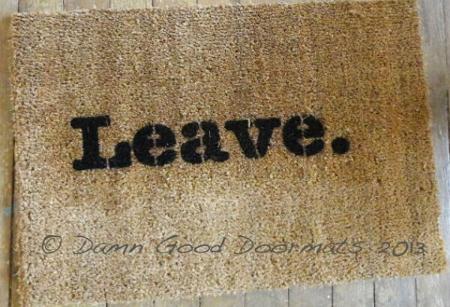 4.       Alcoholics in a bad mood
Depending on the time of the day, it might or might not be fun to see this home.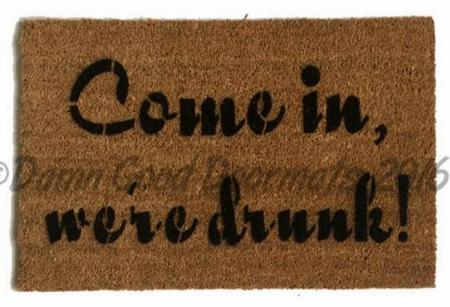 5.       For those who really liked the house the 1st time
This is for those home buyers that missed the first message and come back for a 2nd visit.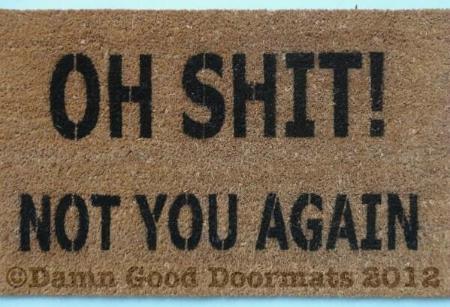 6.       You crazy too?
Even if the buyers are a little crazy, this might scare them off plenty.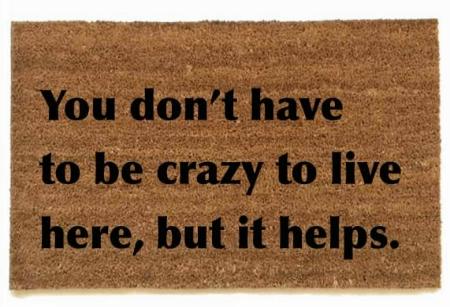 7.       In case the buyer insists on making an offer
Who wants to be called a loser and be expected to buy your house?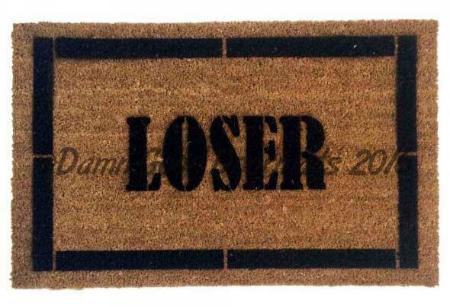 8.       Are you fast enough?
10 Seconds or 15 seconds, it really doesn't matter, it will do.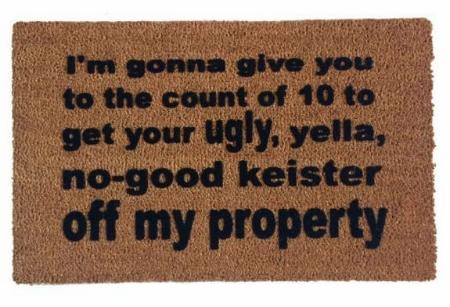 9.      Animals hiding
Maybe the home buyers enjoy being bitten…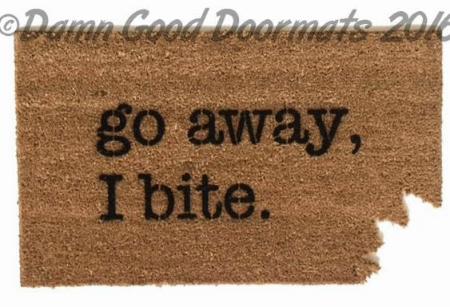 10.   Rude? Whaddaya mean?
I could have chosen a doormat even ruder than this one, so sorry for the French.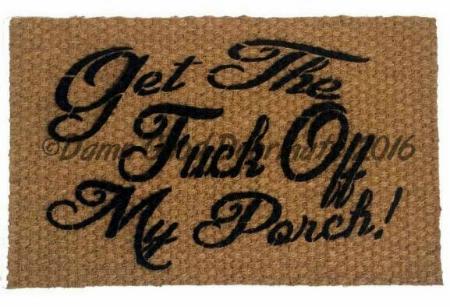 My recommendation
If you really want to sell your home, do not use these doormats, use common sense.  Hire a GoDutch Realty agent, contact us now.
Read other recommended blogs for home sellers
Nonetheless, there is also some quite annoying buyer's behavior during showings. Contact us now if you're in the market to buy or sell a property in Costa Rica. We're the experts.
Feel free to leave your comments on this blog.
---
If you like this blog, subscribe to my newsletter by clicking the banner below.

I DO want to remind our readers that we appreciate any referrals you can send us. Please remember the GoDutch Realty agents when you talk about your home in Costa Rica, we appreciate it.