Estimated Reading Time: 7 Minutes
Should you rent first? And if you rent, should you rent a furnished home in Costa Rica? Or would it be better unfurnished?
Moving to Costa Rica can be a huge pain in the butt. Just taking the decision of moving or not is huge for most.
Let me assist you with that last decision: rent furnished or unfurnished.
You already have decided to rent after moving to Costa Rica. You probably have a reason for doing so, for sure it's one of these
Vacation
You are just on vacation. You will be renting a furnished home in Costa Rica as a vacation rental. It is very important that the home is furnished and totally equipped as you will only use it for a short vacation.
You can find vacation rentals on VRBO, Airbnb, Tripadvisor, or ForRentByOwner. You can also rent from a GoDutch Realty agent, where you will be assured of a good treatment.  Vacation rentals can be found on our website as short-term furnished rentals.
Snowbird
Are you planning to be a snowbird? Maybe you do not plan to live in Costa Rica forever. You are just trying to get away from the cold up North and want to spend the winter months in a nice warm place.
As a snowbird, you will want to rent short term furnished home in Costa Rica. All rentals that are shorter than one year are seen as short-term rentals.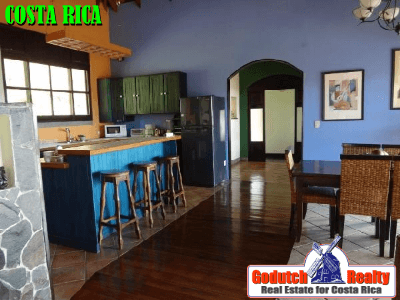 Looking to buy
You plan to purchase in the near future. But you first want to find out where you'd want to live first. We commend you for doing your due diligence. You might get lucky and love the first location you picked. You might have to move around for a couple of years first. Maybe living in Costa Rica isn't for you at all, who knows?
If you are trying to figure out what living in Costa Rica is like and you should try different places first, I recommend you contact our agents for a short-term furnished rental. That way, you can rent for several months and leave without having to lose your security deposit.
Retirement
You are planning to retire in Costa Rica, but you do not want to purchase a home. Now you have decided you just want to rent. But you still want to figure out where you'd like to live, so it might be smart to first rent a furnished home in Costa Rica.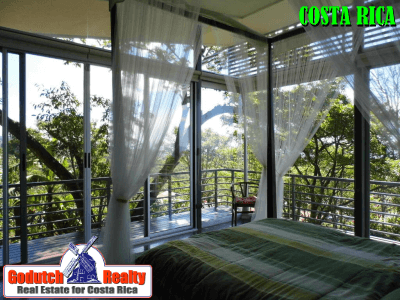 Once you have decided that you want to live in Costa Rica permanently, you have two choices:
1. Rent a furnished home
In this case, you don't have to worry about bringing your own furniture or buying something new in Costa Rica. If you rent a furnished home in Costa Rica, you might find the quality of the furniture not too great.
Getting a landlord to replace furniture might not be an option. By renting an unfurnished home, you might be able to rent cheaper and be able to furnish it more to your taste.  You will be able to feel at home by being surrounded by your own furniture and household paraphernalia.
2. Rent an unfurnished home
In this case, you have again two choices:
Bring your own furniture. Our agent will connect you to a moving company in Costa Rica that will connect you to the right mover in your home country. The local moving company can take care of getting your household and furniture through customs. Be aware of many details that are important to having to pay a lot of import taxes or not and getting your container stuck in customs.
Buy new furniture in Costa Rica
Instead of renting furnished, you can rent semi-furnished. or, if you want to make the bed your own, it's nice to start a new life in Costa Rica with new furniture. There are plenty of furniture stores in Costa Rica. Buy the locally made furniture, unless you want to pay more.
Appliances
If you rent an unfurnished home, there might or might not be any appliances that come with the home. Read this article about appliances.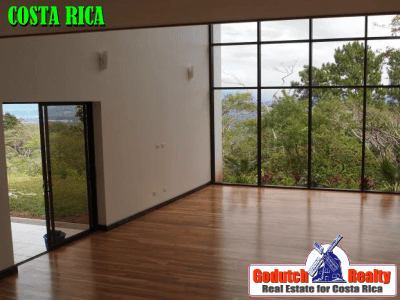 Tenancy term
Lease agreements are for 3 years by law. Once the 3 years expire, the agreement automatically renews for another 3 years, with the same conditions of the original agreement.
The rental law in Costa Rica protects the tenant more than it does protect the landlord. Many lease agreements mention a 1-year lease which will automatically renew after one year. If you leave before the first year is over, you will lose your security deposit. Nonetheless, a landlord cannot evict ten tenants within 3 years, unless the tenant didn't fulfill the obligations mentioned in the agreement.
Pet-friendly
Do you have any pets and want to bring them with you? That's perfectly fine as there are plenty of landlords who don't mind their tenants having pets. Most would charge you an extra month security deposit, but I'm sure you'll be fine with that. You'll get the deposit returned anyway if your pet behaves.
It is VERY important though that you tell our agent that you will bring a pet. We have had tenants not say anything about it. Then, when push came to shove and it was time to sign an agreement, the lease would prohibit pets. Or after moving in, the tenant falls in love with a stray and takes it in. We all love pets at GoDutch Realty, but it is not the agents' responsibility to get involved in pet discussions between landlord and tenant.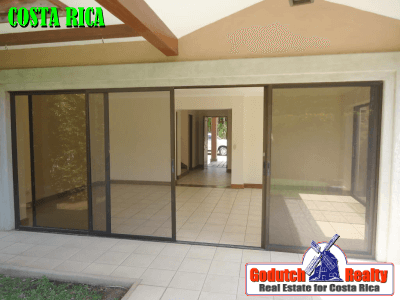 Commitment
I do notice that those who decide to rent when moving to Costa Rica are not as committed to adjusting to their new country as those who purchase. Therefore the percentage of successful ex-pats and retirees in Costa Rica is much higher for homeowners than for tenants.
If you are any of the above, feel free to contact us. We cover large parts of the Central Valley and have many homes for rent on our inventory. We cover Cariari, Belen, Atenas, Grecia, Naranjo, Sarchi, Escazu and Santa Ana.
Contact us now if you are looking to rent a furnished home in Costa Rica.
Feel free to leave your comments on this blog.