Estimated Reading Time: 4 Minutes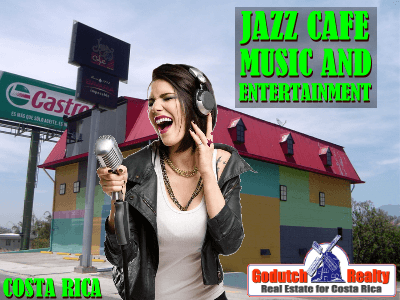 Some might think otherwise but there is great music and entertainment in Costa Rica.
A client told me he met a gringo in the hotel who was complaining there was nothing to do in San Jose and he was bored to death. In less than half an hour, I showed the client at least 20 places where there is plenty to do. No need to get bored in Costa Rica, of course depending on what you are looking for.
If you enjoy classical music, you can go to the philharmonic orchestra in the National Theatre several times a month.
But today I am going to tell you about the Jazz Café Costa Rica. The 3 owners started Jazz café in San Pedro in 1999, which is now closed. They started Jazz café in Escazu in 2008. If you have any questions or reservations, you can call them directly at 8429-1818. They are located across from CIMA hospital on the other side of the highway. Find Jazz Cafe Escazu by going to this Google map.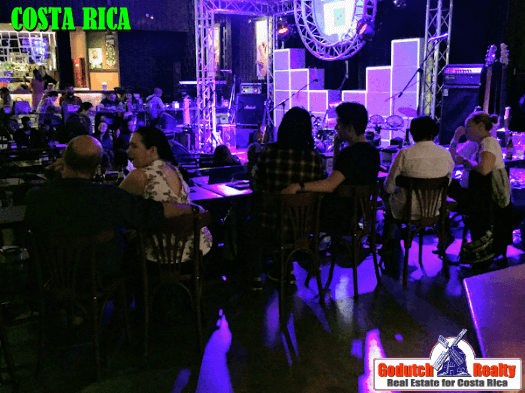 Why do I want to tell you about the Jazz Cafe? Because they constantly have live music and great entertainment you might enjoy: Jazz, blues, R&B and Latin American folk music are the norm. But other musical styles including salsa and rock occasionally fill their stage. Constant participation by well-known international artists has turned them into an active part of the international jazz circuit.
Artists
The impressive list of artists performing at the Jazz Café include:
Chucho Valdez & Irakere,
Dave Weckl,
Mike Stern,
Julien Lourau,
Diego Urcola,
Dennis Chambers,
Frank Gambale,
Steve Smith,
Scott Henderson,
Ralph Irizarry & Timbalaye,
Brandon Fields,
Trío Mendoza Heredia & Neto,
Kevyn Lettau,
4 Vientos,
Alicia Vignola,
Trío Fattorusso,
Luis Salinas,
Michael Manring,
Alain Caron,
Avishai Cohen,
Doug Cameron,
The Yellowjackets and John Patitucci.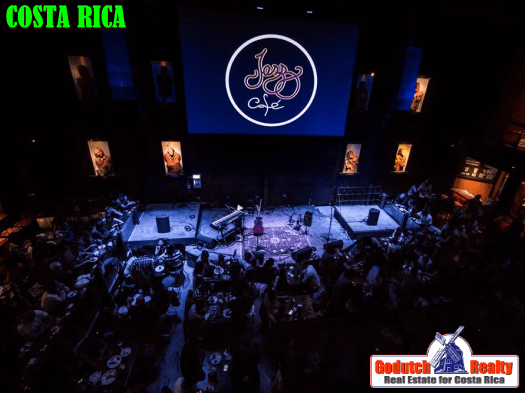 Latin American artists, including
Vicente Feliú,
Juanes,
Alvaro Aguilar,
Grupo Tuira,
Luis Enrique Mejía Godoy,
Amaury Gutiérrez.
Live music
The idea to start the Jazz Cafe was to become the home of high-quality live music, in particular for genres that usually did not get much opportunity in other bars. Fortunately, their proposal was very well received by the public, to the point that Latin Trade Magazine, in 2005, they were named the Best Bar in San Jose based on a survey among its readers.
Internations
I was at the Jazz Café for the InterNations monthly meeting. InterNations is an Expatriates Community from Expats for Expats. That night we had Led Zeppelin live music by FEDERICO MIRANDA & KURT DYER, which is a little heavy for me. It made me remember my high school time where some of my friends would go crazy on LSD and pot.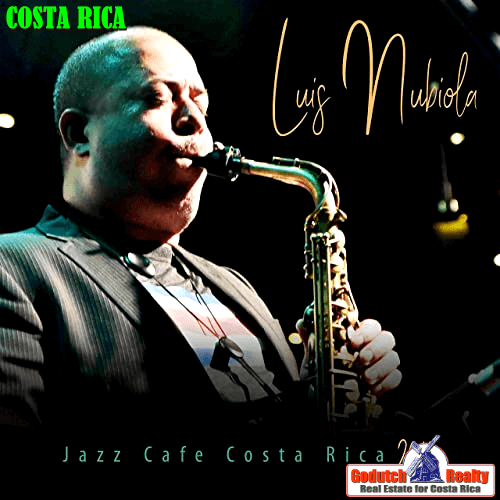 Give it a shot; I enjoyed myself last time I went. Check out their website for updated information.
---
If you like this blog, subscribe to my newsletter by clicking the banner below.

I DO want to remind our readers that we appreciate any referrals you can send us. Also, remember GoDutch Realty when talking about your home in Costa Rica to friends and family. We appreciate it.