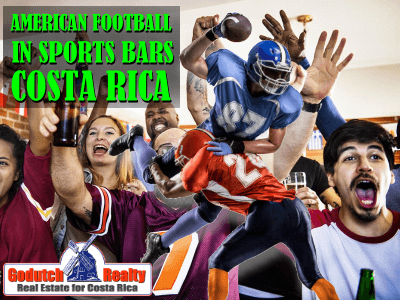 There are a lot of die-hard American football fans in Costa Rica, and they go to a sports bar. I have to admit I belong to that group and when not working will be at a sports place – restaurant, watching a game.
Some places are great because they have the ability to show 2-3 games playing at the same time schedule. And most serve you real good burgers as a bonus.
Also now many restaurants have installed televisions and games can be seen. Even Denny's restaurant by the airport has multiple televisions and if you can afford Denny's prices you can catch a game.
I would like to share with you some of the places I go and perhaps you can check them out and if you go to a place not mentioned here you can share.
Fiesta Casino – Alajuela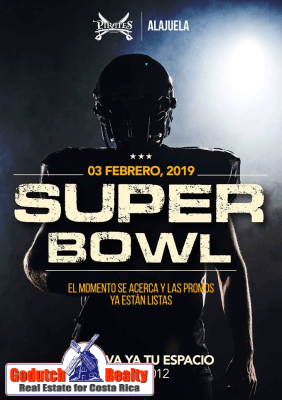 The Pirates is the sports bar – restaurant in The Fiesta Casino. If in America, it would be packed every Sunday. There are many televisions and there are big and medium screens. They can show a variety of games at the same time and you can request what game you want and they try to show those games.
There is a restaurant and the burgers are American style. The menu has a variety of other options also. On any given Sunday there is plenty of room at the Fiesta and the setting is very comfortable. The Fiesta Casino is right next to Denny's restaurant and the Hampton Inn when you come from San Jose just before you get to the airport on the right-hand side. See also their website.
Chubbs – Escazu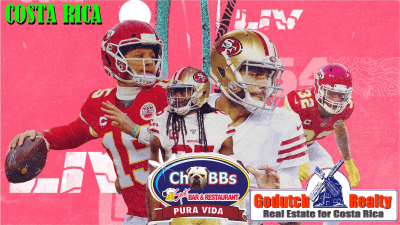 Down from Pizza Hut, past Saretto's Supermarket and turn right next to Taco Bell, just before you get to the Anonos bridge. Chubbs sports bar took over most of the clients from Time Out Tavern and they have been doing very well. There are multiple televisions -medium size and they can show different games also.
Chubbs has a full menu and they have specials. They have homemade pies and that is positive for me. They usually have a good crowd there and a mixture of Americans and Costa Ricans. A fun place. There are also Chubbs in San Jose Sabana and Morazan
Hooters – Escazu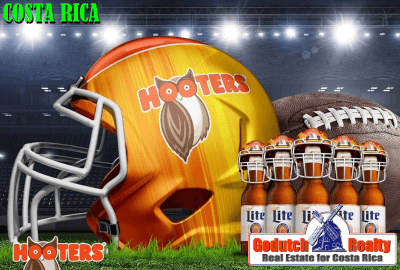 Who really goes to watch TV there at Hooters in Escazu, a well-known sports bar. There are other distractions. Seriously – they do have multiple televisions and try to get the games. The problem I have had there is finding someone who actually knows how to work the channels. The wings are good but priced high. They have a full menu and the beer is cold on ice.
Those are the places I frequent and where they can get the football games. There seem to be more and more sports bars popping up so maybe there will be even more options in the future. If you go to a place you really like – please share and tell us about it. There is always that place that not many people know about but is a great place to go.
Others
I live in Heredia, but you'll find sports bars all over Costa Rica. Check here for the latest.
Author
The Author, Rudy Matthews, was for many years our buyer agent. Rudy works now for another agency.
---
If you like this blog, subscribe to my newsletter by clicking the banner below.

I DO want to remind our readers that we appreciate any referrals you can send us. Also, please remember the GoDutch Realty agents when you talk about your home in Costa Rica, we appreciate it.