Estimated Reading Time: 7 Minutes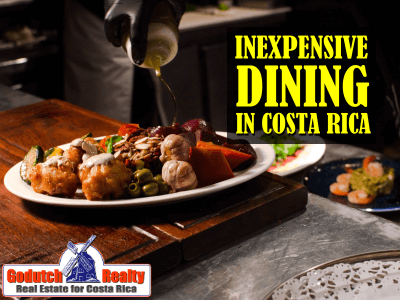 Today, I'd like to cover dining in Costa Rica, as well as the cost of it. While the country isn't renowned for its own cuisine, you will find a multitude of international restaurants.
Additionally, there are well-known restaurant chains. In case you yearn for a taste of home. Although, then why bother coming to Costa Rica in the first place.
We estimate, that during our visit last year, my wife and I had three of the very best meals we ever had.
One was lunch at an Argentinean-themed establishment, one a seafood meal at a restaurant run by an American ex-pat. The third one was at a Costa Rican-style outdoor restaurant catering to the tourist trade. These meals were in three different areas of the country.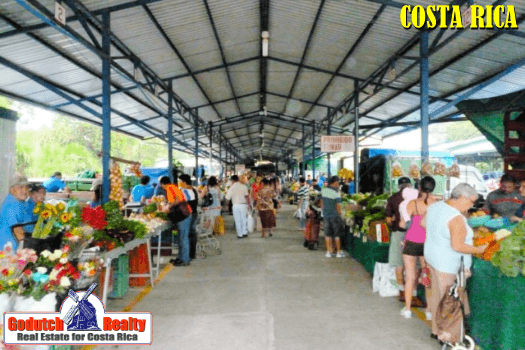 The costs of these three incredible meals were not "cheap" by our standards. But less than what we would have expected to pay in the States for the same quality. In the two weeks that we were in the country, we ate out probably 15 times, for lunch and dinner. We never had a bad meal.
Save money
The rest of our meals were prepared by my adventurous wife in our little casita in the Central Valley. During our entire vacation, breakfasts were usually made in our casita or hotel room. The prime materials were purchased at a local market or the farmers' market, feria, on usually held on Fridays.
These forays to local markets were a great way for us to save up money. Therefore, we could afford stops at more expensive dining destinations during our travels. Additionally, we could also learn about local fruits & veggies, meats, prepared foods, and condiments. AND practice our Spanish.
How to pay
When dining in Costa Rica, most of the restaurants and markets we frequented took credit cards. An important dining phrase is "La cuenta, por favor,"  or check, please. As in most European countries, they won't hurry you out for the next seating. Take your time, enjoy your meal and your company.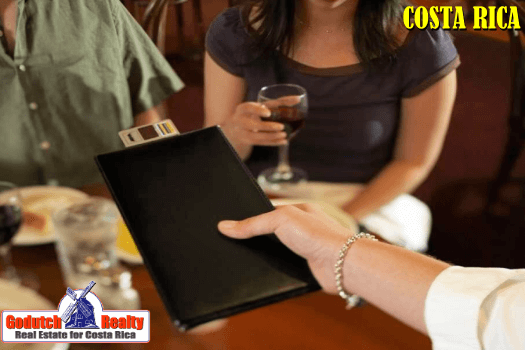 The waiter will wait until you ask for the check. Hey, do you think that's why we call them waiters? Don't feel compelled to add a tip, as a 10% tip is usually added to the check at the end. But feel free to do so if the service is outstanding. Costa Ricans typically don't tip additionally. Guilt often compels gringos to add a bit more. No more than two or three percent depending on the service.
If you do augment the built-in tip, pay the tip in colones at the table. That helps guarantee that the wait staff and/or kitchen crew get the tip. And it doesn't wind up in the pockets of the proprietor and management.
Santa Ana – Escazu
One will find a number of the Central Valley's finest restaurants for dining in Costa Rica between the towns of Escazu and Santa Ana. These cities are located next to each other and just west of San Jose. There is just about every kind of ethnic and themed style of cuisine as you find in an average North American city. Plus a few more with a definite South American bent such as Ecuadorian, Peruvian, Brazilian and Argentinean restaurants.
Escazu is called the Beverly Hills of Costa Rica. It's an area where many ex-pats congregate and live. You can find many choices there, including a number of U.S. restaurant brands that you are familiar with. But don't expect too many bargains while dining in the area.
Banzai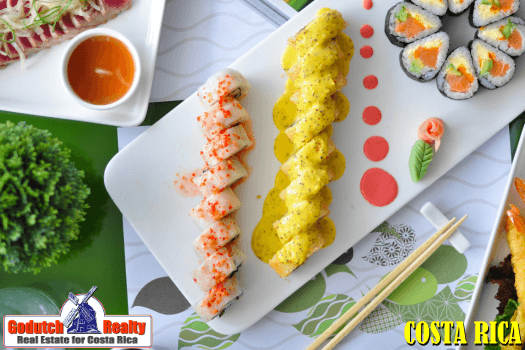 However, we were taken to a really wonderful oriental restaurant recently. Banzai specializes in Far Eastern cuisine with an emphasis on Sushi, using sauces with a Costa Rican flair. The taste of everything we had was wonderful, the presentation superb and the price was quite reasonable. I am normally not inclined to give an individual plug, but they are a bit off the beaten path and I really want them to succeed.
If you plan on dining in Costa Rica, give the Banzai Restaurant a try. It's quite close to the giant MultiPlaza shopping mall. Maybe it will come up on your Waze, you can call for directions or ask a cabby to take you there.
The Soda
There is another great culinary institution in Costa Rica called a "soda." I don't know for certain how they got the name "soda". I'd like to think it is because they don't sell alcoholic beverages, just sodas, and local carbonated and non-carbonated fruit drinks. Sodas are essentially mom-and-pop diners. Many offer the Costa Rican version of fresh fruit smoothies with or without milk called a "batido."
The Food
Most offer a choice of entrees including beef, chicken, fish, pork, and usually some vegetarian fare. Many sodas serve their own interpretation of the casado, which means marriage. In this case, marriage is traditional Costa Rican rice and beans plus other flavors with the addition of an entrée, veggie, fruit, and/or salad. Think of your soda experience as the Costa Rican version of a French Prix fix meal on the cheap.
Where?
Look for the word "SODA" displayed prominently and you will have identified one. Many are some former part of a home–a covered patio-style place, a converted garage or family room, or an addition specifically meant to be a SODA. Some are diner-type affairs located in a community feria or market. Some are located in a storefront. We've even seen sodas occupying a thatched hut. Some sodas serve you at your table, some at a counter, while others offer a buffet-style selection and seat yourself dining.
Sodas can be found in virtually any town or hamlet of any size. They are often located in remote locations along the road well outside of the nearest point of civilization.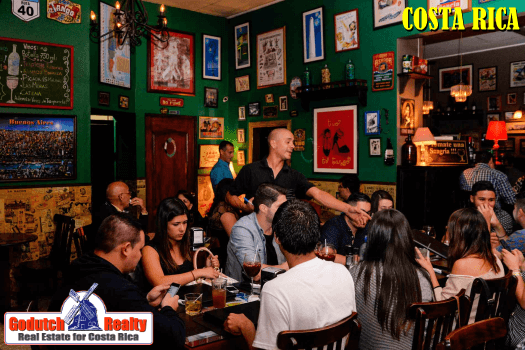 How to Pay
You need to take colones—they don't take credit cards or foreign currency. Not all sodas serve great food, but many do. You always get a good portion, it is very Costa Rican and a very inexpensive way to have lunch or even dinner. Per person, depending on what you order and what drink you have to accompany your meal, you are looking at from about $2.50 to $5.00 per person all-inclusive. We check out a new soda, at least, once a week.
You really don't go from fine dining in Costa Rica to a Soda. But sodas will be a great place to test your Spanish language skills as in many Sodas your English will not be understood. Not to fear, try your best Spanish or take a chance and point to something on the menu. Most folks are quite friendly—they won't hurt you.  They'll probably appreciate your attempts to speak in their language and the fact that you are patronizing their establishment.
The Author
The author of this blog, Ticonuevo, is a US expat who moved to Costa Rica. He and his wife used the services of GoDutch Realty to purchase a property in Costa Rica. In his blogs, Ticonuevo describes his own experiences of moving to Costa Rica and getting a new life started.
---
If you like this blog, subscribe to my newsletter by clicking the banner below.

I DO want to remind our readers that we appreciate any referrals you can send us. Also, please remember the GoDutch Realty agents when you talk about your home in Costa Rica, we appreciate it.