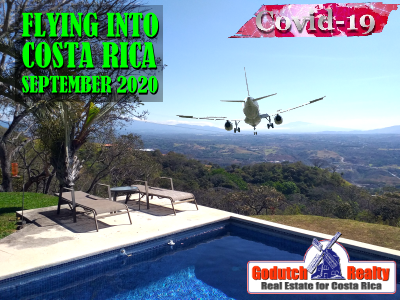 My husband James and I recently had to travel to Costa Rica from Virginia as tourists. And I thought I would share my experiences and tips that might help others.
This is a reminder that these processes are evolving and should only get easier as time goes by. At this time to enter Costa Rica on a tourist visa you are required to have:
1. Driver's license/photo ID showing you are from an approved state. The passport has no address.
2. Specific Covid19 travel insurance.
3. A negative Covid19 PCR test taken within 72 hours of departure.
4. A health pass from Costa Rica.
Travel Tip 1
Bring a hard copy of the insurance, Covid19 test, and your license to the airport. The airlines DO NOT CARE if you have the health pass, even though it contains all of the information required.
Airlines need to see the copy of insurance and the covid19 test. I highlighted names and dates for ease at the airport.
Travel Tip 2
Schedule your Covid19 PCR test for 72 hours prior to your final flight out of the US. We had a 6 AM flight to Miami and left at 11 AM for Costa Rica. Schedule the test for 11:10 AM – 72 hours before the flight.
There was some argument with another passenger in Miami that used the first flight to count the 72 hours. Bring a hard copy to the airport, the airlines want to see it.
Covid19 Travel Insurance
I checked all over the place and could not find any travel insurance to travel to Costa Rica, that meets the Covid19 quarantine requirements except those offered through Costa Rican companies. Traveler's Medical Insurance – international or purchased in Costa Rica through the National Insurance Institute (INS – Instituto Nacional de Seguros), or Sagicor.
For international insurance policies, tourists must request a certification from their insurance company, issued in English or Spanish, verifying at least the following three conditions:
Effectiveness of the policy during the visit to Costa Rica.
Guaranteed coverage of medical expenses in the event of becoming ill with the pandemic COVID-19 virus while in Costa Rica, for at least USD $50,000 (fifty thousand United States Dollars).
Includes minimum coverage of USD $2,000 for lodging expenses issued as a result of the pandemic.
I purchased a policy through INS. They have two options. I took the cheapest. Note: that an individual policy does cover your spouse or dependent as long as they are put on the application. The final paperwork does show both names. Our cost was $388 for two people in our 60's for 22 days.
Nonetheless, if you are over 70 it is considerably more (like $20/day/person).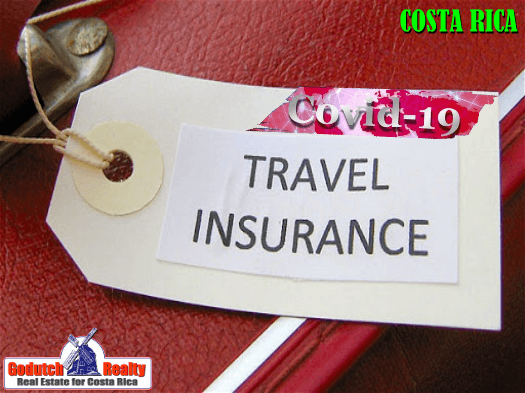 I recommend
I purchased my policy through:
Anna Vargas
HEALTH, LIFE, AUTO, PROPERTY, LIABILITY
Health & Life Insurance Processing
Office: (506) 2653-4300 ext. 2002
Cell/W.A: (506) 6320-9195
Email: Anna@all506.com
ONE BROKER – 11 INSURERS HEALTH, LIFE, AUTO, PROPERTY, LIABILITY
Office Address: Edificio Sol Center, office #1, across Auto Mercado, Tamarindo
It's the same policy and price everywhere but I happened to find these folks on a CR blog and they were very helpful as I had no clue.
Travel Tip 3
When you fill out the Costa Rican Health Pass (accessible only 48 hours before flight) you will be given the opportunity to purchase health insurance then online. I didn't know because I couldn't access the health pass before I got the insurance. In any case, I am a nervous Nelly and wanted to have everything perfect before I left the house and happy I got it early. MOST IMPORTANTLY, bring the hard copy with you to the airport for the Airlines. They WILL check.
Covid19 Test
This was the most difficult to control for us as there is a problem getting fast results with a PCR test in our area. It is most important to take 72 hours minus 10 minutes from your scheduled departure from the US (important if you are taking a connecting flight).
There are now multiple services that you can send away for a kit and do your own swab with FEDEX. They will guarantee results 48-72 hours, it's like $125 each. We got lucky and got our results about 50 hours later but there were no guarantees.
Costa Rica Health Pass
As mentioned before, you cannot access until 48 hours prior to travel. It is an easy form and will ask you to scan in:
Driver's license,
Covid19 test results,
Verification of Insurance.
It will generate a one page per person paper with a QWERTY code. This is only used in Costa Rica and is not needed in the US at all. So, if you scan in these documents, filling the form is quite easy. That's it.
We really had absolutely no problem getting here because we had the required paperwork available for the airlines. I wouldn't count on just keeping it on your phone at this junction. Getting through immigration is slow. Some people had to create a health pass in the airport and some people had to purchase insurance.
In any case, the airport is not busy at this time and all the processes are new. It took us about 45 minutes to get through customs even with an extra health check for some reason.
Not bad.
The Author
Patti Mullin traveled to Costa Rica during the Covid19 pandemic in September and is now retired in beautiful Atenas. Therefore, she was one of our very first clients who were able to travel to Costa Rica, close on their property, and move into her new home in Costa Rica, in record time.
---
If you like this blog, subscribe to my newsletter by clicking the banner below.

I DO want to remind our readers that we appreciate any referrals you can send us. Also, please remember the GoDutch Realty agents when you talk about your home in Costa Rica, we appreciate it.