Estimated Reading Time: 5 minutes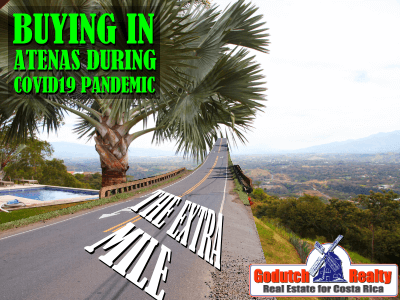 My husband and I were considering relocating to Costa Rica after one visit.  So we signed up with Christopher Howard for a retirement tour of 10 days in January 2019.
As part of the tour, we attended an extremely informative two-day seminar with ARCR. There, we were introduced to Ivo Henfling and GoDutch Realty.  A long story short, we spent our last day of the tour in Atenas and Grecia. We fell in love with an oh-so-friendly Atenas almost immediately. Christopher introduced us to Marian Veltman, who showed us a variety of Atenas properties with the most amazing views ever. We were hooked from the beginning!
Heeding everyone's advice we decided to return for 10 days and rented through Airbnb. Low and behold, Marian was the property manager and we were able to reconnect. Then we decided to rent again for seven weeks in January-February with another couple. We turned to Marianna (who does not work at GoDutch Realty anymore now) who was the rental agent and she found us a perfect location (a 15-minute walk to town) to experience living in Atenas. Again, Marian was the property manager for this home as well.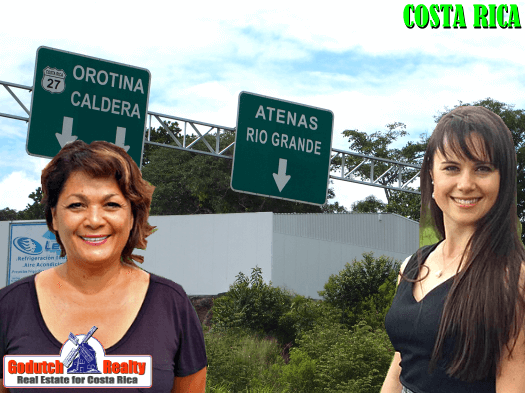 House Hunting
Over the course of this visit, we developed a really nice relationship with Marian. She offered to take us house hunting in the area.  She knew EXACTLY what kind of Atenas property we were looking for because she spent the time getting to know us.  We looked at multiple properties and negotiated a contract to purchase our dream home in Roca Verde.  This was mid-February.  We scheduled the closing date for mid-April. Now we could go home and get some business in order before we returned to close.
Covid19
Covid19 changed everything. Travel restrictions from both countries had us changing flights five times. Unfortunately, it was necessary to amend the closing date on the Atenas property we were buying multiple times.  Because Marian uses a wonderful attorney who in turn used a great escrow company, we were able to keep the contract alive. This kept us calm (relatively) through this process.
Because travel from the US was so restricted, we decided to close remotely using a Power of Attorney with a friend of ours in Costa Rica.  This took a trip to the Costa Rican embassy in Washington DC (an hour and a half drive for us) to register the POA.
Remote Closing
After that everything was smooth sailing as our contract on the Atenas property expired on September 18.  We closed remotely on September 16. Wouldn't you know it, Virginia was opened up as a state that could enter Costa Rica and we arrived on September 19. For tips on how to travel to Costa Rica from Virginia during Covid19, go here. Marian picked us up at the airport and took us directly to our new home.
The Extra Mile
You would think that was the end of our real estate transaction, and in most cases, it would. Marian took two days out of her schedule to help us get insurance, a bank account, and connect us with several local resources for some needed repairs.
She also took us shopping for a microwave, and a ton of other needed things to set up home. All with a smile and always with professional people who gave us excellent results. Without her help, we would have been lost, especially with our very limited Spanish. There is a reason why she and GoDutch Realty are so well known in Atenas as members of the community, ask Pablo.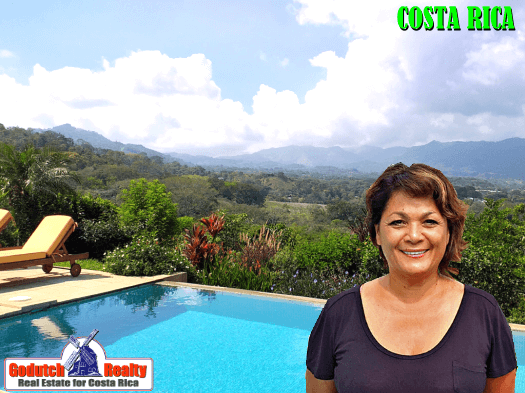 Thrilled
We are beyond thrilled that we found Marian and GoDutch Realty. Therefore, we recommend it to anyone thinking about renting or buying an Atenas property.  Not only have we formed an excellent business relationship, but we have also formed a lovely friendship that outlasts a real estate transaction.  We are available if anyone wishes to speak to us.  We absolutely cannot thank you enough.
Pura Vida,
Patricia Mullin and James Evans
deerrapidsgirl@gmail.com
The Author
Patti Mullin traveled to Costa Rica during the Covid19 pandemic in September and is now retired in beautiful Atenas. Therefore, she was one of our very first clients who were able to travel to Costa Rica, close on their property, and move into her new home in Costa Rica, in record time.
---
If you like this blog, subscribe to my newsletter by clicking the banner below.

I DO want to remind our readers that we appreciate any referrals you can send us. Also, please remember the GoDutch Realty agents when you talk about your home in Costa Rica, we appreciate it.