Estimated Reading Time: 6 Minutes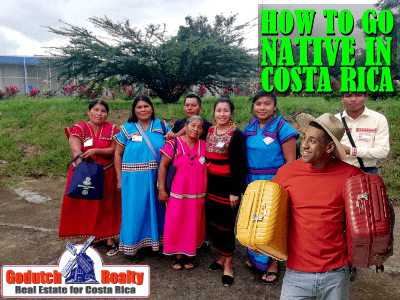 Are you a future ex-pat ready to move to Costa Rica and do you want to go native? Then you better read this.
Often, those who plan to move to Costa Rica don't want to live in a gringo neighborhood. They really want to live amongst the local population. I applaud that desire, to all who have those wishes. But, I wish it was that simple.
Moving to another country and living amongst other ex-pats is often not the plan. In my opinion, you can't enjoy the local flavor without being surrounded by Ticos.
I did the same thing when I moved to Costa Rica, from The Netherlands, in 1980. But…
Learn Spanish
I didn't realize, that to be able to go native, you need to speak at least a little Spanish. It's not necessary to learn pachuco – the local slang, don't worry. But to go native you should be able to at least talk about their favorite topics of conversation:
Local soccer games,
Local politics,
Complain about the government and their employees,
Complain about the potholes in the roads
And who knows who and who is family of who.
Once I moved to Salitral de Santa Ana and hopped on the bus to San José, I learned pretty quickly that nobody spoke any English (or Dutch). It took me only two days to learn that without speaking Spanish, you can't really go native unless you live where the gringos live.
Once you speak Spanish, as well as pachuco, you are a native!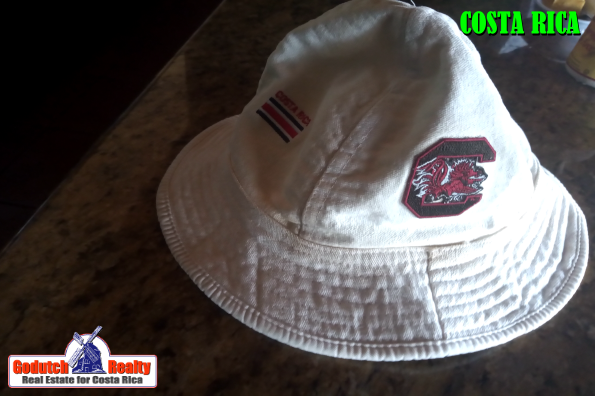 Wear a chonete
I have never worn a chonete. But Mike does, now don Miguel, he lives in Atenas. Miguel has gone native he says. He wears a chonete when he goes shopping. Now, I really don't know if Miguel speaks fluent Spanish or not. Yo me imagino que si, because he wouldn't wear a chonete. This is an iconic Costa Rican hat and is worn by farmers and men who live in the rural areas of Costa Rica. They use this hat to protect themselves from the harshness of the sun. Even if you don't speak Spanish at all, wearing a chonete is a good start when you want to go native, because everyone will speak Spanish to you, like it or not!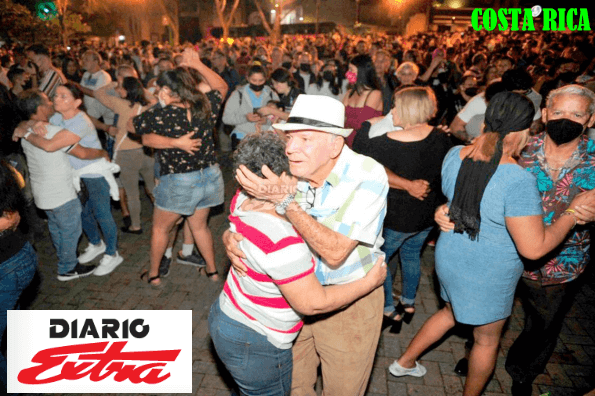 Bailar Salsa
When I was 16 years old, taking dancing lessons in the Netherlands, was part of our education. Fortunately, I learned foxtrot, paso doble, waltz, jive, cha cha cha, and some other formal dances.
This helped me a lot when I started going to the local dancehalls. Even today some local women don't accept my invitation to dance a salsa, cumbia, or a merengue, until they see me dance with another woman. A secret: it's all in the knees, and not so much in the hips.
I never learned to dance baile típico, swing criollo, or punto Guanacasteco though!  Try the famous El Baile de La Pollilla (traditional commemoration of the Battle of Rivas, which took place in 1856) during the evening of April 11, in the Juan Santamaria Park in Alajuela.
Dancing salsa is a good start for going native!
Romería
If you're a good catholic, or even if you're not, you need to participate in the romería. This romería consists of a pilgrimage to the Basílica de Los Ángeles located in Cartago, in order to honor the Virgin of Los Angeles, which is celebrated on August 2 in honor of the Virgin of the Angels, also known as the Negrita, patron saint of the country.
You're supposed to do this pilgrimage from your home, wherever you live in Costa Rica. It's a happening, and something you have to participate in at least once in your lifetime if you want to go native.
Once you've done the romería 20 times, you are a native!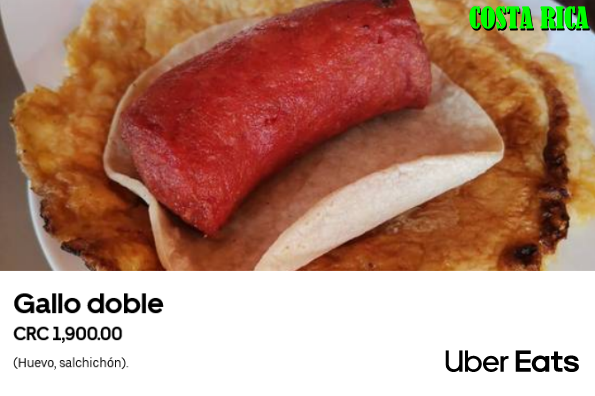 Eat a gallo doble
You can't call yourself a Tico unless you've had a "gallo doble" at the Soda La Uruca. This soda, or local restaurant, is a kiosk where managers, salespeople, and messengers, people of all walks of life, stop for a quick bite. El gallo doble is a double tortilla sandwich. One tortilla con huevo (fried egg) and another tortilla con salchichón (sausage) on top of each other.
There are other gallos that they don't offer in the La Uruca but in many other restaurants that offer comida típica. Try gallo pinto and gallos de chicharrón. When I see you eating a gallo doble, I'll pay for it, because by then you've gone native.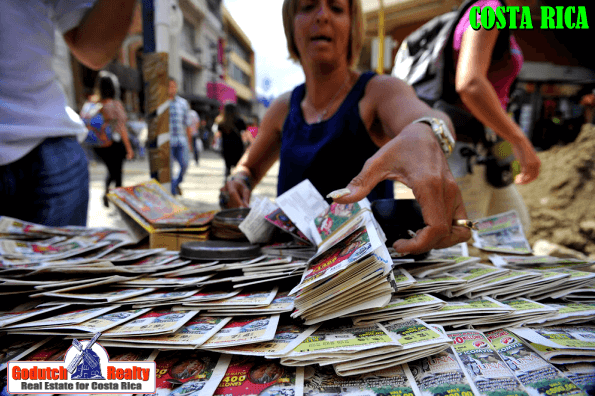 Play a gallo tapado
Ticos love to play the lottery. The poorer they are, the more they play in the lottery. Most players have their favorite number. But playing a "gallo tapado" is a must. This is a lottery ticket that is purchased without knowing the number it bears. Therefore this ticket is handed over folded, and will not be opened until after the
The above After living in Costa Rica for 42 years, I'm mas Tico que el gallo pinto, but with an accent. If Costa Rica plays The Netherlands in a soccer game, my favorite is Costa Rica. Usually, the locals who meet me for the first time, have fun about it because I speak Tico Spanish, with a Dutch accent. As long as an accent gives you away, you'll never be fully accepted as a fellow Tico, no matter how native you go. Do you still want to go native? Then follow the guidelines above, practice all you can, y no se vaya de jupa when going native.
Tourism traveling photo created by freepik – www.freepik.com