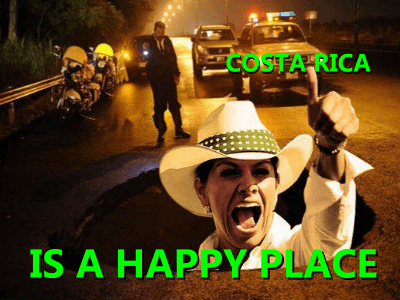 Did you know that Costa Rica is the happiest country in the world? Who would not want to retire in the country where the happiest people on earth live?
Costa Rica scores for the 2nd consecutive year # 1 on the Happy Planet Index for being the happiest country in the world. Their score is 64 points of 151 countries analyzed. Costa Rica's HPI score indicates high life expectancy and a high level of experienced well-being.
What is the Happy Planet?
The Happy Planet Index (HPI) is the leading global benchmark for sustainable well-being. The HPI measures what matters: the extent to which countries long, happy and sustainable life for the people deliver.
Freedom – happiness
Why are we living in the happiest country in the world? Of course, living in the tropics makes people happy: sunshine and lots of rum. Costa Rica has never experienced real war, the Costarican civil war in 1948 lasted only 44 days.
The Costa Ricans (or Ticos) have never been really hungry and have had no real hardship as they have had in other Latin American countries, so the Ticos simply do not worry about anything; they're just a very happy people. They can spend hours lining up in the bank without a whimper and before you know it, they make it a fun happening. That's why living and enjoying your retirement in Costa Rica is such a great idea.
Pura Vida and Tico time
The word Pura Vida is used a lot by the local and foreign population. Pura Vida means "good life" and is like saying "cool". Tico Time is a very different time than you are accustomed to back home, arriving on time is not so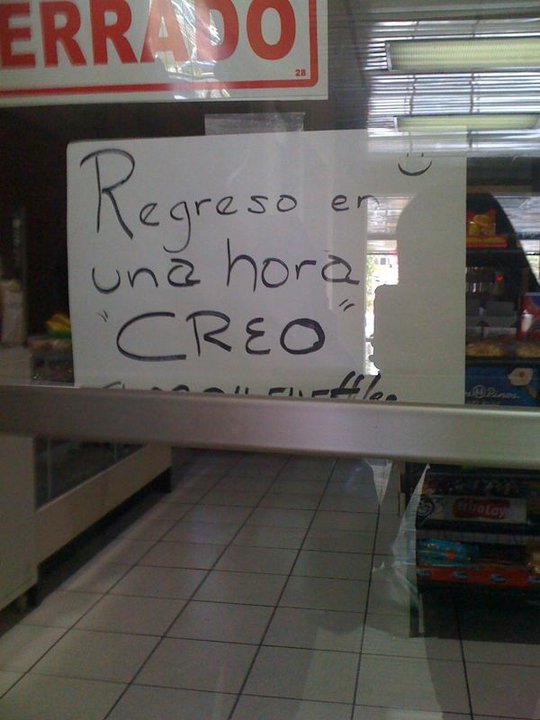 important. Tico time is later than normal, but nobody knows exactly when. This photo below says it all; a shop keeper put a sign in his window saying: I'll be back in an hour "I think".
El Hueco
Pura Vida throughout, even in politics and in daily life. Where in other countries people strongly protest,  in Costa Rica they only make jokes about very serious problems. Hundreds of jokes and pictures on Facebook are given as a given reaction to a huge hole (hueco in Costa Rican Spanish) in the busiest highway, which puts down half the country for days because all traffic has to be diverted.
See are some examples in the pictures in this blog. The first on the top is from the President of the country, Laura Chinchilla, sitting in a huge hole in the most important bridge to the airport that they have been trying to get fixed for years, called "la platina". I personally like "The Walking Dead" (a series on cable TV) that shows those not willing to get stuck in traffic and "get there on foot" because it took them a week to fix "la platina" and they had to close the freeway to the airport for a week.
Costa Rica is not for all
Of course, this lifestyle of making jokes about things that should not happen is not a solution and probably for the same reason, things do not always happen the way we want them to. But the Ticos can live with those things and are therefore happy people. Moving to Costa Rica is an adventure, but it is not for everyone. Try it, call your Costa Rica real estate agent to give it a shot and enjoy that lifestyle you are looking for.
Costa Rica's Experienced Welfare score
Costa Rica scored 7.3 for experienced welfare. This is lower than Denmark, the country with the highest level of experienced well-being, but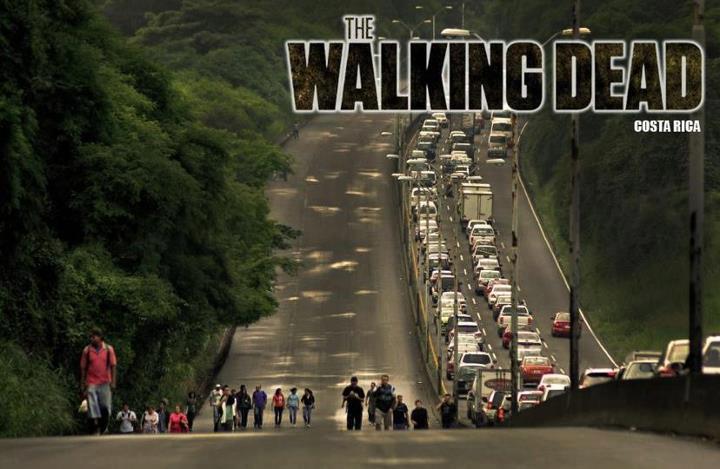 higher than that of the U.S., which has an average score of 7.16. I wonder why anyone would still want to live in the U.S. if life's so good in Costa Rica!
Costa Rica's High life expectancy
Costa Rica's life expectancy is 79.3 and scored 28 of the 151 countries surveyed. This is lower than Japan, the country with the highest life expectancy (83.4) but higher than the U.S., which has a life expectancy of 78.5.
Yes, you live longer in Costa Rica than in many other countries, if you don't get mad at people to often and learn how to live as a Tico.
Adventure
For those who are up for an adventurous retirement or a new life, Costa Rica is an incredibly good choice. Costa Rica not only has holes in the road.
Costa Rica has beautiful beaches and national parks and is full of adventure. And even better: very happy people and you should listen to the Happy Planet's recommendations.
Would you also like to live in the happiest country in the world?
Then contact us now to see your new house in Costa Rica, we will have the sun and the Pura Vida waiting for you.
---
If you like this blog, connect with me on Google+ or subscribe to my newsletter by clicking the banner below.

I DO want to remind our readers that we appreciate any referrals you can send us. Also, please remember the GoDutch Realty agents when you talk about your home in Costa Rica, we appreciate it.