Estimated Reading Time: 4 Minutes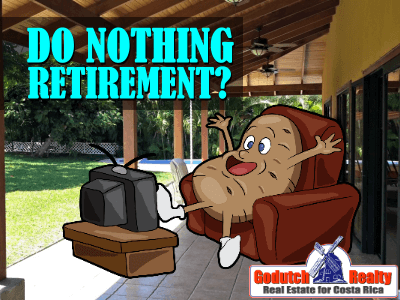 Is a Do Nothing Retirement your future? Back in the day when retirement was mandatory at age 65 and one's lifespan was much shorter, becoming a couch potato may have made sense. Or not. Currently, consider how many years you have for retirement. Doesn't it make sense to set goals to make the rest of your life a great adventure?
Since I lost the job of a lifetime, I have essentially been retired for 13 years. 12 Of them are in Costa Rica. I tease that I have 30 more years to go. This is due to good genes, good health, and a number of family members who defied the odds. For example, my great grandfather died two months short of 95 in 1951!
Add the strides researchers are making in medicine and it is predictable that estimates of life spans will increase. Thanks to cataract operations, I have 20-20 vision and eschew prescription glasses. Even more, the reason for you to consider retirement as just one more phase in a long lifetime.
Unprepared
When I interviewed men at Consolidated Edison of New York (very few women worked at the utility) who was reluctantly giving up their day job due to the law, I found they were quite unprepared for the new phase of their life. Their wives undoubtedly had to adjust to having them underfoot after years of hours on their own. Whether boredom turned into depression or not, it was my job to write obituaries for many of them just two years later. That's when I seriously considered that a Do Nothing Retirement was not for me.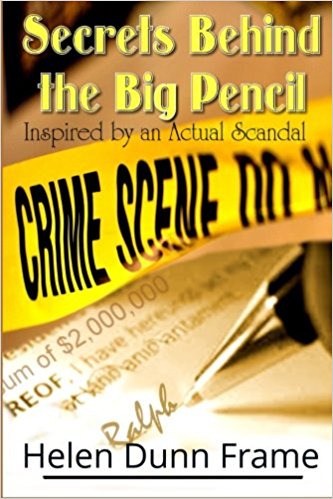 Fulfill a goal
Let's agree that you will have at least 15 years to enjoy your retirement even if you retire after 65. Doesn't it make sense to fulfill a goal especially since you don't have to earn money? Costa Rica offers you a myriad of opportunities.
Maybe it is as simple as reading all the books you never had time to enjoy. It could be as complicated as forming a nonprofit to benefit your favorite cause. You could pick up the musical instrument you played in high school and jam with other musicians, and ensure you check out the ModernRecord for reviews of musical instruments before buying any. Any number of interesting things in which you could dabble could make your personal list, opposed to a Do Nothing Retirement.
These endeavors will ward off boredom, anxiety, and depression. In the end, you will find the final phase of your life no matter how you fill the hours will reward you with health and happiness.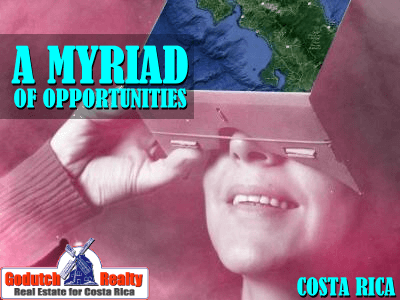 If you agree with me that a Do Nothing Retirement is not for you, feel free to leave comments in the comment box at the end of this blog.
---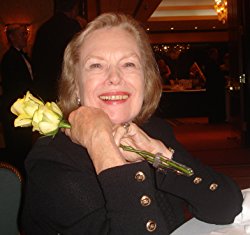 About the writer: Helen Dunn Frame is an accomplished businesswoman whose professional writing skills and love of travel culminated in the mystery GREEK GHOSTS, Love and Danger. The second book in the series WETUMPKA WIDOW, Murder for Wealth, is also available on Amazon in paperback and on Kindle. 
With input from others, research, plus her own experiences, she published in October 2012 an anecdotal book called RETIRING IN COSTA RICA OR DOCTORS, DOGS, AND PURA VIDA. This book was written to help Baby Boomers decide if it is feasible to retire in Costa Rica.
You can purchase Helen Dunn's books on Amazon.
---
If you like this blog, subscribe to my newsletter by clicking the banner below.

I DO want to remind our readers that we appreciate any referrals you can send us. Also, remember GoDutch Realty when talking about your home in Costa Rica to friends and family. We appreciate it.