Estimated Reading Time: 7 Minutes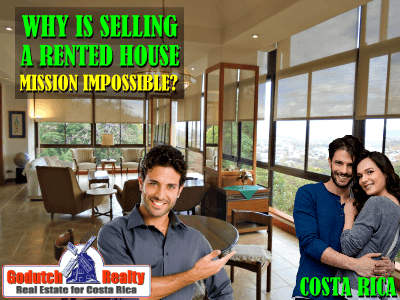 Did you know that selling a rented house is almost impossible?
Just getting a real estate listing agreement on a house in Costa Rica is easy, but getting a good listing is much harder. Now guess what a good listing that is rented is? You got it, it's a mission impossible.
If you want to sell your house, and live elsewhere, you're between a rock and a hard place. Do you really want to leave it empty until it sells? Or do you want to rent it?
Imagine this: You rented the house and then learn that the tenant doesn't want to be bothered with the showings. The property manager wants to control the situation for obvious reasons and doesn't care. You've gone through 5 listing agents but with the rented house to uncooperative tenants, you've not been able to sell it in 3 years. It is outright mission impossible!
Here is some useful information, so you can make an educated decision.
Residencias Los Jardines
I love listing a house in Costa Rica that I sold to the actual owner, who knows who I am and understand that I'll do everything possible to sell a rented house as quickly as I can.
In the middle of the 2006 real estate boom, I sold Matthew and Karen Holt from Reno, Nevada a house in Residencias Los Jardines. The house was an investment that they bought with their 401(k) retirement funds. All units in Residencias Los Jardines do very well for rental income and make a nice ROI. The units rent fast because of the amenities the community has to offer. Therefore, buying a condo there is a great investment.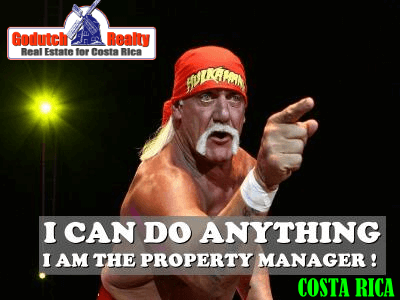 When Matthew asked me to list one of the homes, he told me it was rented. I would have to deal with the property manager, and red flags were popping up in my mind.  This particular property manager is a person who believes the world turns around him and tries to turn everything to his advantage. He is not the perfect person to deal with, especially with my own personality.
Nonetheless, I decided I had to make things work even though I knew it was going to be mission impossible. Matthew and Karen are really great people, so we'd all just work a little harder at trying to make it happen.
Showing appointments
First, we spent about 2 months trying to get showing appointments set up through the property manager. That, obviously, didn't work.  If we would sell the house, the property manager wouldn't be making any sales commission. He also runs the show in the community, so he wanted full control to sell the house himself. On top of that, he'd lose a property management account that is probably making him $150-200/month. The property manager lives next door…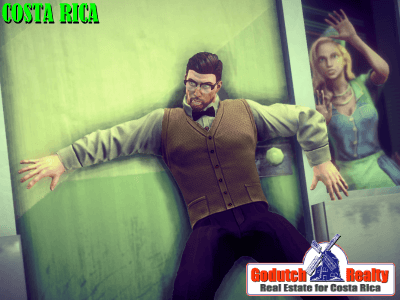 I left the problem to Andres, my son, who at age 27 has a lot more patience than I have. For the first two months, Andres still wasn't able to make the showing appointments through the property manager.
Not until then, we told Matthew that if he wanted our assistance in selling this rented house, we'd need direct contact with the tenant. We already lost several potential clients who didn't want to waste more time waiting for us to get a showing appointment.
The tenant goes into hiding
Long story short, after 4 showings, the tenant went in hiding. She said she wasn't available. We had clients standing in line again. A week later, Matthew sent me an email, asking me to take it off the market again, saying
"At the risk of being seen as capricious or one of those pain-in-the-ass clients you write about every week, I am compelled to tell you that circumstances have unexpectedly changed for us. We no longer want to sell our house in Residencias Los Jardines. Thank you for your help. I am really sorry that the work you did to list our place will go unrewarded. If you'll have us, we know where to go when we're ready to sell again."
Just a week before, we had closed on another house in Residencias Los Jardines and the same client wanted to see Matthews house to see if it would suit him to use as a vacation home for him and his wife. We don't know if it would have been a fit or not but Matthews' message killed that deal.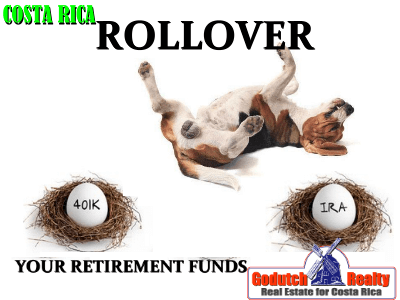 ROI on a 401(k)
Matthew had been making a pretty good ROI on the investment for 10 years. B he was retired now and not moving to Costa Rica. It was quite understandable he wanted to get the money back to his own country. He never told me the reason, but I'm pretty sure he realized that the house was making a lot more ROI than he could ever make rolling the investment back in their 401(k). Probably the tenant complained about all those showings and threatened to go rent another house somewhere else.  For Matthew, taking it off the market again was probably a smart decision. The property manager must've been happy too.
Lease term
If you sell a rented house in Costa Rica as an investment, the buyer cannot legally break the existing lease agreement until the lease expires. Once the first 3 years are finalized, which is the term of a lease agreement by law, you can extend one year at a time or finish the lease agreement.

Negotiate with the tenant
For that reason, when you put your rented house on the market, it can only be purchased by an investor. Or maybe to someone who is willing to wait for the lease to expire. That doesn't fix the problem of being able to show the house to a potential buyer when you need to. Unless you are able to negotiate with your tenant and you are willing to give the tenant a nice bonus to find another house to rent and leave before the term is over.  IF the tenant will ever allow the agent to show the property.
Wait till the tenant is gone
The other option is to wait until your tenant finalizes the term of the lease agreement. Then leave the house empty until it sells. Of course, you don't know how long it will take to sell the house. Even if it's really well priced, your ROI will take a huge hit. Talk about being stuck between a rock and a hard place…
I do want to thank Matthew publicly for giving me another topic for a blog. Even though this was a much bigger investment in time and effort than I usually make for writing a blog. We'll be there for you for the next round Matthew!
Contact us if you need our help to purchase or sell a property in the Central Valley.
---
​If you like this blog, subscribe to my newsletter by clicking the banner below.

I DO want to remind our readers that we appreciate any referrals you can send us. Also, please remember the GoDutch Realty agents when you talk about your home in Costa Rica, we appreciate it.