Estimated Reading Time: 7 Minutes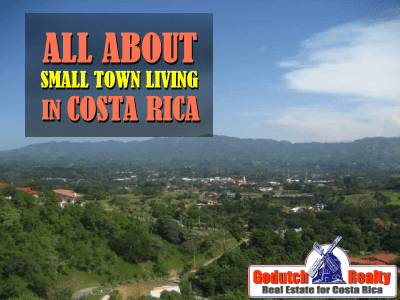 Many expats, before they move to Costa Rica, ask if small town living is possible in Costa Rica. I come from a big city in Holland myself, so I do not have much personal comparison. I can only refer to the experiences of my clients and give you some guidance.
First, you will need to get used to the fact that EVERYTHING is different than it was back home. It doesn't matter if you were born on the Bayou or across the street from the L'Arc de Triomphe, I promise that it's all going to be different.
The concept of zoning in the Greater Metropolitan Area (GAM) of Costa Rica was first used in the Urban Planning Law of 1968. Not until 1982, the Nation Institute of Housing and Urbanism created a ring to control urban growth.
In 1993, Curridabat was one of the first municipalities to create their own zoning plan. Even today, many towns and cities in Costa Rica do not have any zoning at all. While reading the rest of this blog, I invite you to listen to Small Town by John Mellencamp.
The concept of a small town
For small town living, you will need to know what exactly a small town is. The Urban dictionary defines a small town with 800-7,000 citizens within limits.
What else defines a small town
A small town generally is community possessing a post office and not much else. Maybe a gas station or two. If you live within 10 minutes of a Wal-Mart, chances are you don't live in a small town. Also, it should not be said that there is nothing to do if there is a Wal-Mart around because there is a high probability that there is a theater or fast food restaurant around too.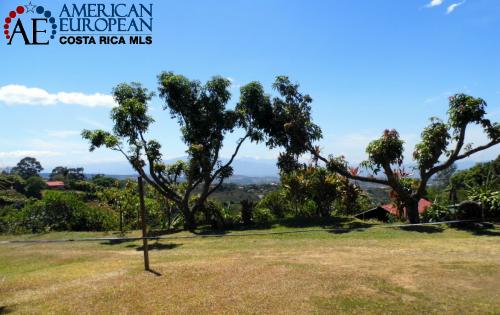 Census in Costa Rica
The census they hold in Costa Rica are not very good and quite not up to date. I did find a nice document that will give you a good idea of the projected amount of residents in the country. This is an estimation and projection of the population 1970 – 2015.
This document will give you the locations when you can enjoy small town living in certain parts of the Central Valley. Why the Central Valley? Because that is where GoDutch Realty sells properties.
The shortlist
Allow me to give you the shortlist, so you don't have to go through all those names of cities, towns, and villages. The number behind each district is the population.
San Mateo de Alajuela = 2,477
Desmonte de Alajuela = 837
Jesús de Atenas = 4,020
Mercedes de Atenas = 3,846
San Isidro de Atenas = 2,838
Concepción de Atenas = 3,513
San José de Atenas = 1,639
Santa Eulalia de Atenas = 2,462
Cirrí Sur de Naranjo = 4,509
San José de Naranjo = 3.603
Rosario de Naranjo = 4,251
San Jerónimo de Naranjo = 4,190
San Juan de Naranjo = 2,302
Brasil de Santa Ana = 2,463
Piedades Sur de San Ramón = 4,371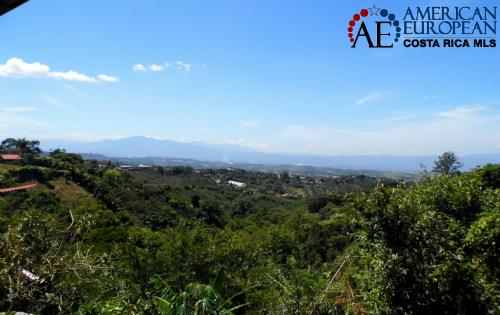 Amenities
Often, small town living does not have the accessibility of important amenities. Living within 10 minutes of a Walmart could turn into 20 minutes. Also, the drive to a decent hospital, a movie theater, or halfway decent gym might be a struggle. If you're not a real rural person and open to adapting to small town living in Costa Rica, you will need to let your agent know. You might have a hard time adjusting and end up with a horrible culture shock. To help you out a bit on this part, you could start using these apps to make living in Costa Rica easier.
Area expert
The main reason you really need an expert who lives in the area, such as a GoDutch Realty agent, is that the numbers are not always what they look like.
There are some interesting areas, due to their size and topography, look like they have a large population and they really don't. Especially in the hills of Atenas and Grecia, there is plenty of small town living where the population looks to be large but is not because of the size of the district.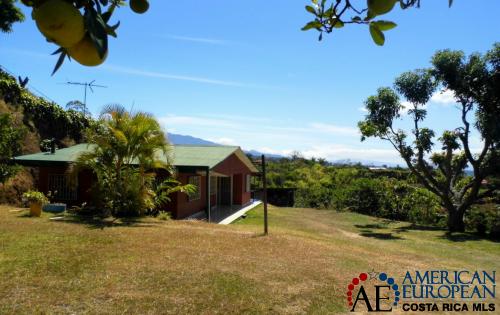 Larger districts
If you're looking for small town living that offers amenities and services that you were used to in your home country, you should look for 7,000 – 10,000 population.
Atenas – Atenas = 9,550
Garita de Alajuela = 9,070
Turrúcares de Alajuela = 8,632
San Isidro de Grecia = 8,275
San Roque de Grecia = 11,431
Tacares de Grecia = 9,717
San Miguel de Naranjo = 6,689
San José de Grecia = 9,019
Piedades de Santa Ana = 8,300
Uruca de Santa Ana = 7,115
San Isidro de San Ramón = 8,037
Los Ángeles de San Ramón = 9,527
Outside the Valley
If you go through the list, you will find many districts with a population of 7,000 – 10,000 population outside the Central Valley. You'll see that your options for small town living are huge. Be aware that in rural Costa Rica, amenities are scarce and you'll have to drive much longer distances to be serviced.
Neighbors
I do want to point out to you that Ticos are very friendly and likable people if you are considerate yourself. In the rural areas, you will find that neighbors take care of each other and they will assist and protect you whenever they can. If you try your best to adapt to your new country and the local population. You will never blend in, and always be a gringo. But please return their hospitality by learning their language, you are a guest in this country.
Advantages
The advantages of small town living are
1.       Cleaner air
2.       Live in nature
3.       Less stress
4.       More time for family
5.       Grow your own food
6.       More friends
7.       Less consumerism
8.       Small things are important
9.       Time goes slower
10.   You'll have more vital space
For small town living in Costa Rica, contact us now.
The grammar of the Spanish version of this blog was checked and corrected by Wagner Freer of Spanish School for Residents and Expats. We strongly recommend this language school as your best choice to learn Spanish, click here to contact them.

---
If you like this blog, subscribe to my newsletter by clicking the banner below.

I DO want to remind our readers that we appreciate any referrals you can send us. Also, please remember the GoDutch Realty agents when you talk about your home in Costa Rica, we appreciate it.