Estimated Reading Time: 10 Minutes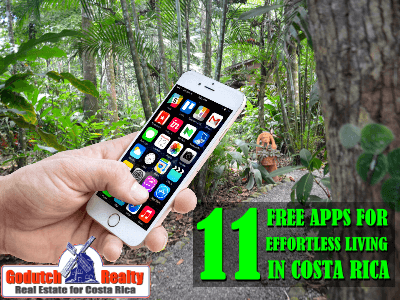 Looking for free apps you can use in Costa Rica? If you're a tourist or an English-speaking resident, this blog should interest you!
You'll be surprised how much assistance these free apps can give you in Costa Rica. Many of us now live with our phones in hand, all day long. Even a lot of us who live in Costa Rica. Some fanatics even do so at night.
When you are retired, your phone stops being important to you, or it's supposed to. Your desktop or your laptop gives you all the necessary connections to your family back home, right?
Facebook is one example of technology, which stopped being technology to many. My 89-year-old mom is on Facebook, all day long. That is because it's her connection to the world, her kids, and her grandkids who all live in other countries. Her friends and cousins live in Spain, Australia, Belgium, France, the US, Canada, England, Germany, and Costa Rica.
Isn't it cool to have 115 friends from all over the world that you can stay in touch with when you are 89 years old? Yeah, my mom is a very international person, and if you are living in Costa Rica, I'm sure you are too. Or you might be as soon as you move away from your family, looking for a better, warmer, and more exciting life in Costa Rica.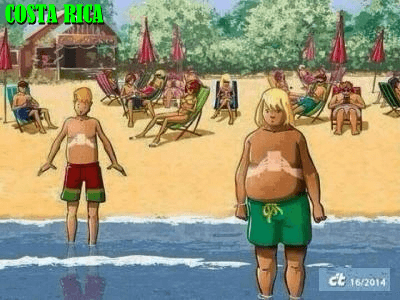 Although there are several ways to communicate with people in another country, the easiest to use for communication is your cell phone. So most of us know about Facebook. I'm pretty sure you already have the Facebook app on your phone. And maybe even Twitter, Instagram, and TikTok. I'm not going to get into social media now, because there are a few apps that seem to be more important than social media apps.
Let's get started, and don't be afraid of downloading the wrong thing on your phone. The following 11 free apps are really helpful to anybody living in Costa Rica.
1. WhatsApp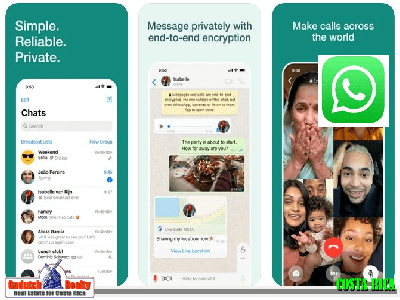 Everybody uses WhatsApp in Costa Rica for communication. FREE video calls, audio messages, and text messages. It's the MUST-HAVE app in Costa Rica. Ober 2B people use Whatsapp in more than 180 countries. For a while, Telegram seemed to take over in Costa Rica, but now nobody seems to use it. When you arrive in Costa Rica, get yourself a pre-paid simcard at the airport and you'll be up and going. Then you can Download the Apple app immediately. Available in English for iPhone, iPad, and Android. Download the Google Play app here.
2. Arboles Mágicos (Magic trees)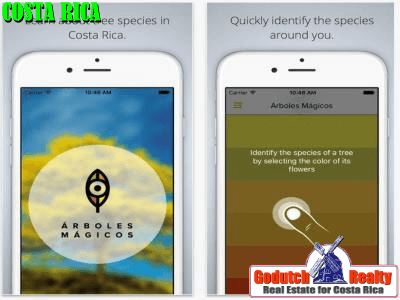 When I am with clients, they always ask "what is that kind of tree"? Well, I never know because I'm a real estate agent, not an arborist or biologist. I have no clue about trees. And that is what "Ojeadores" or "Arboles Mágicos" is all about.
If you download the free Apple app (Ojeadores) and install it, it will tell you in English (because my phone uses English settings) to identify the species of a tree by selecting the color of the flowers. Click on it and you get a rainbow of colors where you can make your selection. Each color will give you the tree's name, its origin, when it flowers, the days of flowering, the flower's dimensions, the average tree height, the main seed disperser, and the native region of the tree.
Please make a donation to help to plant more than the 9,000 native trees that were already planted by the creators of this wonderful app. Available for iPhone, iPad, and Android. This app is not available on Google Play.
3. Waze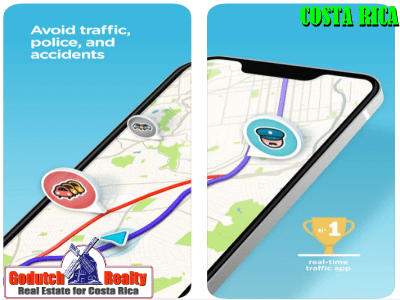 Last but not least. This is probably one of the best free apps you will find. Always know what's happening on the road with Waze, download it here on Apple Store. Even if you know the way, Waze tells you instantly about traffic, construction, police, crashes, & more. If traffic is bad on your route, Waze will change it to save you time. Download the Google Play app here.
4. Qué Comemos? (What to Eat)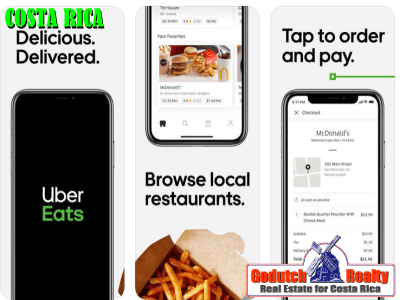 Uber Eats is an app that will give you Express food from over 350 restaurants in Costa Rica. Download Apple app and find Choice of Wings | American | Smoothies | Coffee | Meat | Chinese | Empanadas | Burgers | International | Seafood | Mexican | Pasta | Peruvian | Pizza | Chicken | Dessert | Healthy | Sandwich | Sushi | Tacos | Typical | Japanese. Available in English for iPhone, iPad, and Android. Download the Google Play app here.
5. Bird sounds Costa Rica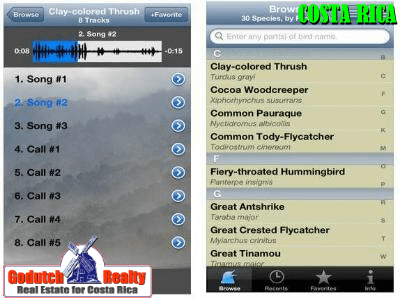 You don't need to be a birder to be interested in bird sounds. Try it out, it's fun! Bird sounds Costa Rica lite offers a free download with a collection of 166 songs and calls of 30 bird species of Costa Rica Available for iPhone, iPad, and Android. Upgrade available for $19,99.  Download the Google Play app here.
6. Uber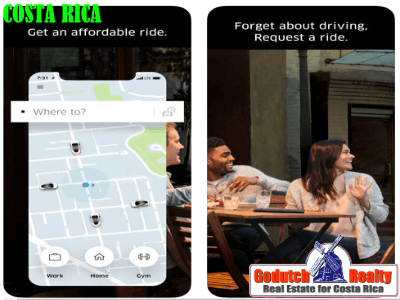 Uber is a ridesharing free app for fast, reliable rides in minutes—day or night. There's no need to park or wait for a taxi or bus. With Uber, you just tap to request a ride, and it's easy to pay with credit or cash in select cities. Download now on the Apple Store. Uber is still illegal in Costa Rica but is much more used than taxis. Everybody uses it, I do too! Uber is not available countrywide but mostly in the Central Valley. Download the Google Play app here.
7. KeepUp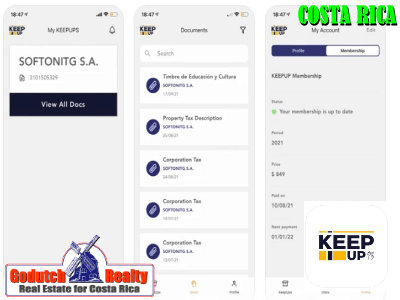 Do you own a Costa Rican corporation for a business, a car, or a property? KEEPUP is the only platform in Costa Rica that allows you to view the documents of your Costa Rican corporation and your property in real-time once LandCo takes care of the payments and filings. You will be able to view your documents in PDF and save them on your preferred device.
 Download the app on the Apple store now, or the Google Play app here.
8. All-in-One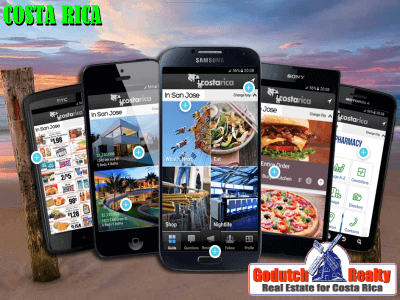 In Costa Rica, an all-in-one app, download from the Apple store. InCostaRica is a collection of popular & off-the-beaten-path recommendations from savvy residents in 50 communities throughout Costa Rica. Explore local attractions, places to eat, drink, shop, and vacation rentals. Organized by proximity to your current location in Costa Rica. Find the best sightseeing spots, hidden beaches, free tours, local celebrations, community events, and more. Download the Google Play app here.
9. Deepl translator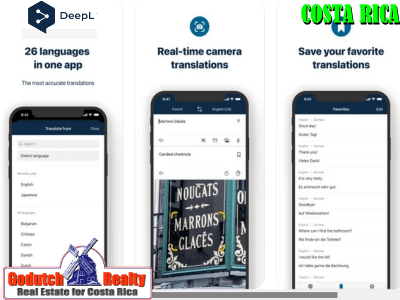 This translator app is a lot better than Google Translate! DeepL Translate is the go-to translation tool for fast, accurate, and high-quality translations. Translate texts: Enter texts via keyboard and translate between 26 languages. Translate speech to text: Use your microphone to translate spoken text into most languages. Text to speech: Listen to the translated text in most languages. Quick detection: Translations start after entering only a few letters. Alternative translations: See alternative options for short phrases. Translate text from files, and images, or use your camera to scan text and translate it (requires iOS 15).
Download Deepl now on the Apple store or download it on Google Play here.
10. E-Parking solution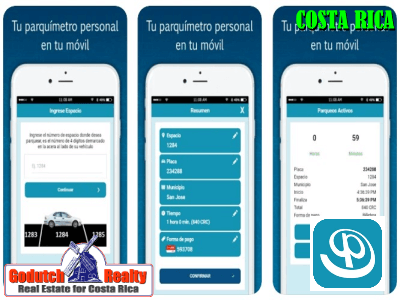 Use this parking solution in San Jose, Goicochea (Guadalupe) and San Carlos. Easy street parking when using this app. With Epark CR you can now save your unused time for your next parking, with no time limit or expiration date. No more need for coins and paying overpriced parking garages. You'll receive a warning 10 minutes before and at the moment your time is up. Download now on Apple Store and on the Google Play app here.
11. Auto Mercado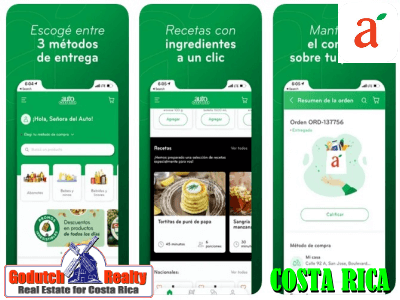 The Auto Mercado is a chain of grocery stores where you will find more imported products than in any other grocery store in Costa Rica. You can easily locate their stores on their website. In my opinion, they are not more expensive than any other supermarket and they are better sorted than any other. The app (and their website) are in Spanish, but it's easy to shop by the images of the products. Plus, it's a great opportunity for you to practice your Spanish. Download now on the Apple Store or on Google Play.
If you have any other free apps that will help others living in Costa Rica, feel free to contact me and I'll check them out and share them with others on this blog.
Although the GoDutch Realty website is mobile friendly (you can use it on your tablet or phone), we have not deemed it necessary yet to get an app for your Costa Rica property searches. If we can assist you in your Costa Rica real estate needs, feel free to contact us now.