Estimated Reading Time: 6 Minutes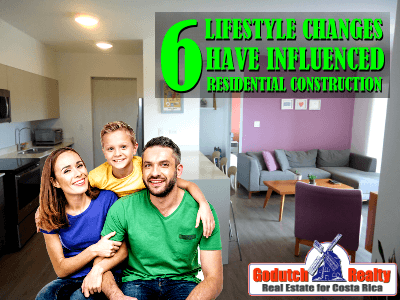 Residential construction in Costa Rica has changed quite a bit in many ways over the last 25 years. This is due to changes in the way of living, the climate, and construction materials.
When shopping for a house, of course, you have your expectations of how your house should look like. Important are the layout, and the quality of the construction and finishings.
A lack of knowledge can ruin those expectations. So if you don't do your homework first, it's your own fault for not being happy after the purchase. And that's what this blog is all about: showing you what to look for.
Before you start looking at houses for sale in Costa Rica, learn more about the details that you want. Often, buyers just start looking at houses but they don't really know what they want. Look for a fixer-upper for example, and you'll have to first understand the construction standards that you want.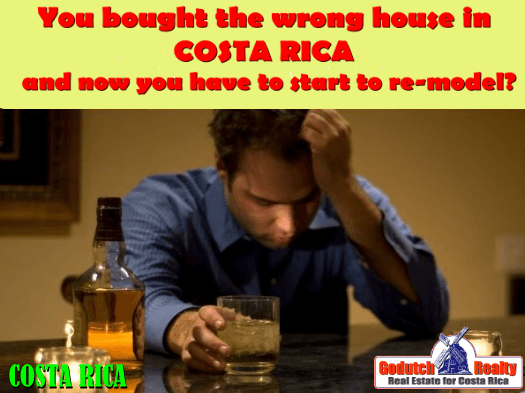 Downsizing?
I general, the newer generations are downsizing their homes. One of the reasons is that the cost of land has gone up in the cities. When 40 years ago, families were large and had 4 – 6 bedroom homes, which nobody buys anymore. Now, families will have no more than 3 bedrooms in their home.
The style of houses and apartments in Costa Rica has changed tremendously. All residential construction from before 1999 was custom built. Large residential and commercial real estate development companies did not exist in Costa Rica. Condominiums didn't even exist until 1999, which was when the condominium law was created. Although you would find a few apartment buildings here and there that were usually registered as one property.
Our way of life has changed over the last few years. AND we live in a tropical country, with different temperatures than what you might be used to. Therefore it's important to know why construction is now so different:
Why the Changes?
The way houses are built with a different design, type of construction, and finishing materials has several reasons. One-bedroom or two-bedroom condos never existed before because single people would never leave their parent's home.
1. Children leave their parent's home now as soon as they get a job or have a fiancé.
2. Dual earners need more security while they are at work and the kids at school,
3. Couples have fewer or no children,
4. The LGBT community has now totally come out of the closet,
5. Sundays, customarily spent with the family, are now spent in restaurants, clubs, and at the beach,
6. Most families don't have live-in housekeepers anymore,
7. TVs are much larger than before and families spend more time watching TV,
8. Families socialize less at home than before,
9. When we socialize, we do a lot of it in the kitchen,
10. Many families now have an SUV instead of a sedan and probably more than one.
What has Changed?
Making any changes to a home or condominium can be very costly. Making a mistake by not paying attention to important details can be worse than that. So, pay attention to the 6 detailed facts residential construction in Costa Rica has changed below.
1) One car garage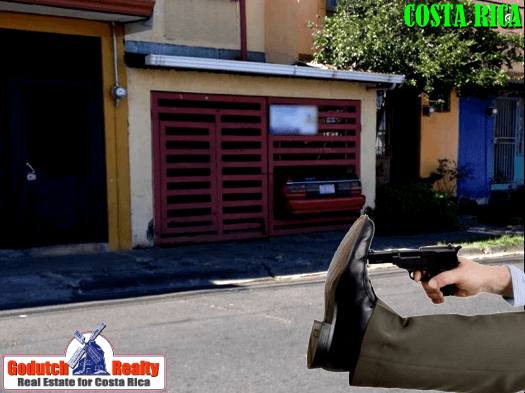 It was common for a family in the '70s and '80's in Costa Rica to have only one car. Therefore, you will find many houses built in those years with a 1-car garage or carport. Also, SUVs were not used as much as today and were much shorter. So, measure if your cars will fit before you purchase.
Nowadays, most condos in Costa Rica are offered without parking and you have to pay extra for the parking space(s). Do NOT make the mistake to buy a condo with one parking spot, even for a 1 BR condo. I assure you that you'll run into trouble when trying to resell.
2) Suicide shower
Hot water throughout was not usual in many houses in Costa Rica. Many homeowners were used to taking a cold shower. If they could afford it, some homeowners had an instant heating shower head installed, one that we call a suicide shower.
Adding hot water to a shower can be an expensive affair if there are no hot water pipes in the walls. In some cases, it's easy to connect an instant heater to each shower.
3) Warm water in the kitchen and bathroom sinks
The majority of the houses in Costa Rica built before the year 2000 did not have hot water in the kitchen and bathroom sinks. There are still houses built today that don't have it or they might have installed an instant heater system on certain faucets.
4) Size TV room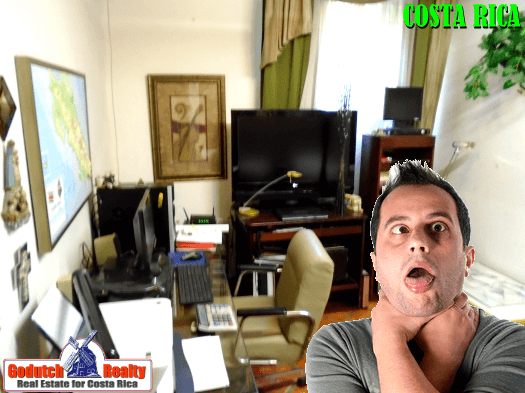 TVs were very small in the '70s and 80's, between 12" and 19". The TV room was a corridor that separated the bedrooms from one another.
In 2007 LCD screens came on the market, which was when 30 inches and larger became fashionable. It is very difficult to watch a 30-inch screen from 10 feet away, so architects had to start re-designing that space in new homes.
Most homeowners of older homes use those TV rooms now for an office and have the TV in the living room or an unused bedroom.
5) Open kitchen VS enclosed kitchen
In Costa Rica, enclosed kitchens used to be the housekeeper's territory. Many modern houses and condos now have an open floor plan with an open kitchen/living/dining. This gives those who do the cooking the opportunity to spend quality time with the family.
Just like in fashion, some home designs make a comeback as you can see in this article in Treehugger.
6) Reduction of the laundry room
The laundry room used to be part of the maid's quarters. Many Costa Rica families don't have a live-in housekeeper anymore unless they have small kids.
The laundry room is now also reduced to barely fitting a stack washer-dryer and a pila to clean the mop.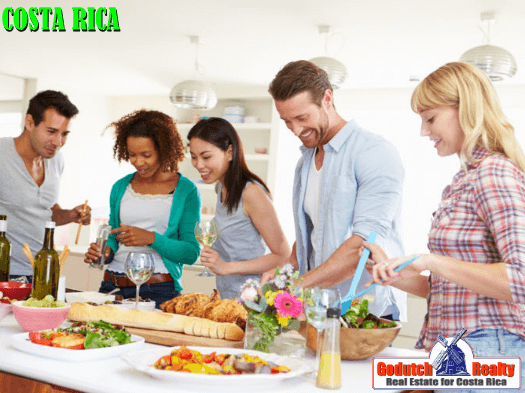 Hire an expert real estate agent to make sure that the house you're buying has the residential construction quality that suits your lifestyle. Contact us and you won't regret it!
---
If you like this blog, subscribe to my newsletter by clicking the banner below.

I DO want to remind our readers that we appreciate any referrals you can send us. Also, remember GoDutch Realty when talking about your home in Costa Rica to friends and family. We appreciate it.