Estimated Reading Time: 9 Minutes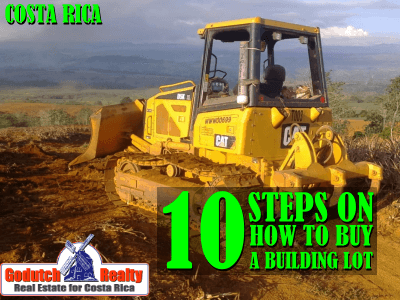 Not necessarily you need to have an eccentric taste to prefer to buy a building lot for your future custom house in Costa Rica. Even the budget for that future house should not matter. There are other more important things to take into account.
There are various reasons for wanting to buy a building lot in Costa Rica.
Some home buyers have their ideas well organized. They know what they want (or they think they do). Others don't have a clue until they walk into the right house.
Then there are those buyers who really do know what they want and therefore prefer to build their own homes. Others think it's cheaper to build their own.
A few of those reasons to buy a building lot usually are:
You are not ready to move to Costa Rica yet. But you're looking to get your feet wet for a future move or retirement.
The money you have set aside, you'd like to invest in property in the country where you plan to retire one day.
You want to custom build a custom home to very detailed specifications that suit your own needs.
Did you love the house that's in the wrong neighborhood or city?
Where and Requirements
Before you start looking to buy a building lot in Costa Rica, first find out where exactly you would like to live. That of course, depends on your specific needs and lifestyle. You will first have to decide if you'd like to live in the Central Valley, any of the beaches, or in the mountains surrounding the valley. There are also various options for beaches, depending on temperatures, humidity, amenities, and lifestyle.  Or maybe you'd like to live on the golf course, or near a good hospital?
Once you have picked the area you would want to live in, scout the different neighborhoods. Then decide if you want to live in a gated community, the views you would like to have, how close to schools and shopping, or how private your property should be.
Keep always in mind, that no matter which building lot you fall in love with, the resale of the lot is always important. You might not realize this, but often there are life changes that oblige you to sell that lot again.
Once you have identified the geographic location where to buy a building lot, there are 10 steps to take:
1.    The topography of the lot
What topography do you want your building lot to be? Rolling land, a totally flat lot, or will a very steep lot do?
Important
First ask yourself a few questions, such as:
Are you looking to build a one-story ranch house a two-story or a house?
Do you want to take advantage of the topography of the building lot by using multiple levels?
Are you looking for views and want to be sure to be in control of those views?
Do you have children or grandchildren you want a play area for?
Planning to build a swimming pool?
Do you want a large and usable garden?
Would you like to grow your own vegetables and have fruit trees?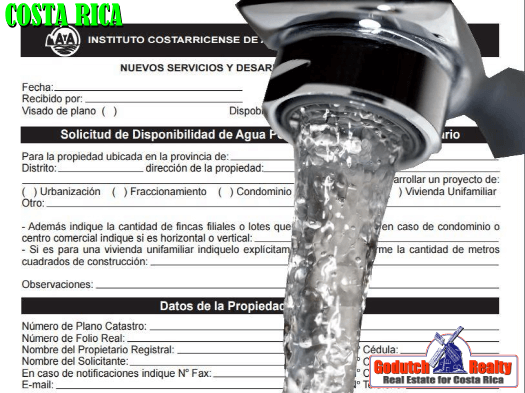 2.    The size of the house
What is the size of your custom home going to be?
Do you only want to buy a building lot that allows you for a small house?
Are there any other outbuildings or amenities you might want on your property such as:
Guesthouse,
Art Studio,
Caretaker's house,
Toolshed,
Jacuzzi,
Yoga platform,
Swimming pool,
Tennis court,
Helicopter port,
Bowling alley.
Will it all fit?
3.    Water letter
Before you buy a building lot, request a water letter from the water company or local Asada (coop). This water letter has to confirm the availability of water at the property, so they can extend building permits. Always request this letter before closing.
If there is no water, you won't be allowed to build.
4.    Zoning restrictions
Inform yourself about any zoning restrictions in the area that might not allow you to build what you plan to. This is done by requesting a "Uso de Suelo" or zoning at the engineering department of the local Municipality.
To request the Uso de Suelo, they will ask you for several copies of the survey map or plano catastrado. This zoning will show the allowed density, the number of stories, setbacks, and other important information that might kill your dreams.
There might also be major restrictions because of landslides, river setbacks, forest reserves, and national parks, and others.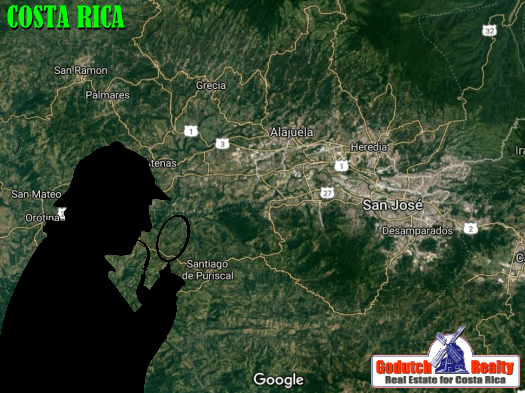 5.    Utilities
Are power and water available at the front of the building lot? Many real estate agencies don't advertise the lack of utilities on the property.
If the utilities are not available, learn where do they have to come from, and what would be the cost? Find out all you need to know about utilities before you purchase.
6.    Survey Map
Before you buy a building lot, get a copy of the survey or plot map, and have a good look if it fits reality. Your closing attorney (and your real estate agent) will NOT check this for you, so you're on your own.
Important
Here are a few important things to cover:
Is it really the building lot you think it is?
How do you know the fences are in the right place?
Maybe the neighbors have moved the fence?
You don't want to infringe on the neighbor's property either.
Maybe you are being shown a neighboring lot and nobody will find out until after you have built it?
Are there any legal restrictions that you didn't know about, such as river setbacks, a municipal park, a forest reserve, or a power easement?
ALWAYS invest in using a surveyor recommended by your lawyer or real estate agent. We recommend to re-survey the building lot to check boundaries and exact location during the due diligence period.
7.  Visado
Request that the seller delivers a survey map BEFORE closing with the "visado" stamp from the Municipal engineering department. The visado stamp shows that the building lot is approved for construction.
Show the plot map to your attorney, because sometimes the stamp doesn't mean what you think it does. The stamp on the survey map below shows that this property in Atenas can be subdivided but that the visado doesn't necessarily give permission to build.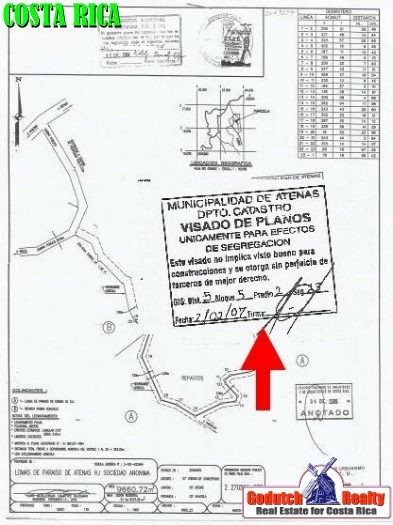 8.    Soil Analysis
The topsoil of the home site might not have the geological composition needed to build a foundation for any important structures. A soil analysis will show the need for soil replacement or other needs before starting any construction.
People tend to forget that Costa Rica is earthquake territory. I'm sure you don't want your new house to disappear down the mountain during an earthquake before you even finished it.
Important
Above all, there are some important issues that might make you walk away from a particular building lot:
Is the soil stable enough?
How much bad soil has to be replaced?
Too much water coming from other properties during the rainy season,
Bad drainage of the existing soil,
Underground water,
Is the lot filled and not cut? Maybe the soil used for the fill is good soil or maybe garbage? Is the new soil compacted correctly?
Topo Map
Some companies that service soil analysis also can do a topo map for you at the same time. A topographic map – curvas de nivel – shows the location, size, height, and any changes in the elevations of the property.
The cost of fixing any of those problems can be huge. Therefore, investing in ordering soil analysis is a good plan. There are quite a few good companies that do soil samples/analysis, but Geotecnica's website shows you how important it is (in Spanish), with good images.
9.    Architect
Your architect needs to visit the building lot at different hours of the day. It is important to see what happens to the building lot during the dry season as well as during the rainy season if you can.
Important
Above all, you probably want the architect to take several important points into account:
Sunrise – no sun in your bedroom
Sunset – take advantage of sunlight hour on your terrace with that famous pina colada
Wind – December, January, and February are windy
Rains – for drainage and cover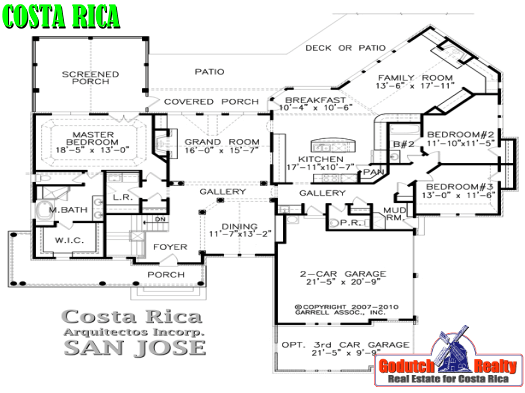 10.    Last but not least
Ask your lawyer to perform a title check, to recommend all forms of ownership of the property. Also, the attorney can calculate the closing and escrow costs. Any easements, liens, or other restrictions registered on the property should be explained to you.
I think that now you're quite knowledgeable about the possible steps on how to buy a building lot in Costa Rica. I'm convinced you'll know he is the best time for you to start looking.
Can we assist? Our agents are experts, contact us now.