Estimated Reading Time: 5 Minutes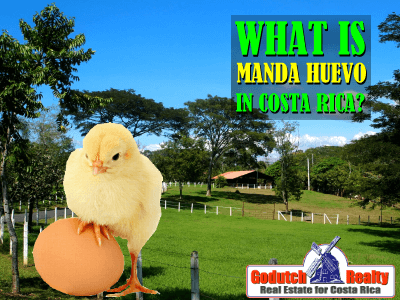 The translation of huevo in English is egg, but manda huevo is something totally different. When you move to Costa Rica, you will want to communicate with your local neighbors.  In their own language of course, not in yours. They speak Spanish. Spanish is a really easy language to learn if you make an effort.
Just as every language has its own slang terms, "Ticos" use expressions like "pura vida" and "parado de uñas". Or they yell "upe" when they are visiting someone. Have you figured out what a chunche and what a chorizo is yet?
Many of those expressions are really difficult to translate as they are the essence of a language. It takes a while to master the essence of a language.  Once you're able to express yourself with those slang words, you'll easily gain the trust of the local community. They'll know immediately that you are one of them, or at least trying to be. Give it a shot; you'll be surprised how much fun it is.
It's too much.
Manda huevo is one of those words that has different meanings, depending on how it is used. It is difficult to translate. In English, manda huevo is used to express contempt, annoyance, or defiance or say that it's too much or such a disappointment. Like saying "come one" or "for crying out loud". The British call it bollocks.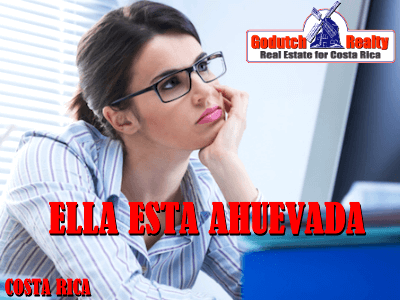 Pronunciation of manda huevo
It is pretty simple to say "huevo" because you don't pronounce the "h" and the "v" is a soft "b". Got it?
Oh and the "ue"?  It's kind of like "way vo" with a soft v. Like huevos rancheros but without the s at the end.
Jeez, it's harder than I thought…sorry
Huevo, huevos or güevo?
In Costa Rica, some people might use the plural form of huevo – huevos for the same expression and you can also write it as güevo.
You will find many expressions like manda huevo used in countries like Venezuela, Mexico, Colombia, or another Spanish spoken country. Before you use the expression, make sure it is not bad manners to do so.
Examples
Here are some examples, so you know how to use the expression correctly:
No podes traducir esto? Manda huevo! – You can't translate that? What a disappointment.
Manda huevo que no digas la verdad – It's annoying that you are not saying the truth.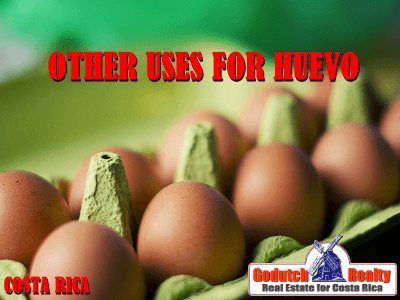 Other huevos
There are many ways of using a huevo. Of course, you can cook it, fry it or scramble it. But in Costa Rica, there are quite a few other ways to use the word huevo:
Es un huevo (güevo) arreglar este carro – It's very difficult to fix that car
Pintar la casa cuesta un huevo (güevo) – To paint the house will cost a lot of money
Correr este maratón cuesta un huevo (güevo) –  It is almost imposible to run that marathon
Este tipo es un dolor de huevos (güevos) – That guy is a pain in the butt
Lo logramos, a puro huevo! – We did it, with a lot of energy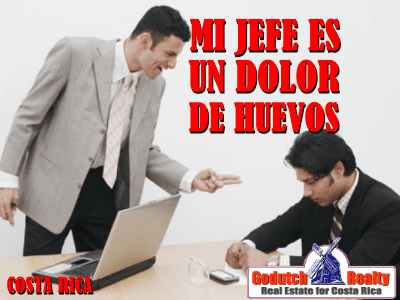 Póngale huevos (güevos)  a este trabajo  – Put some energy on the job and get it done
Que huevón (güevón), así no se hace – you're stupid, that's not how it's done.
Esta persona es un ahuevado (agüevado) – that is a boring person
Los políticos me tienen ahuevado (agüevado) – I'm frustrated with the politicians
No ayudarle al vecino es una huevonada (güevonada) – its stupid not to help your neighbor
Se ocupan huevos (güevos) para hacer este ejercicio – you need balls to do that excercise.
Ya vienen los come huevos – I don't know how to translate this but "los come huevos" are busloads full of local people that arrive at the beach, eat huevos duros all day long and leave at night, leaving a mess behind.
Tiene todo el huevo – having a lot of money.
Your preference
And now that we're at it, you might as well learn how to order the huevos of your preference:
huevo duro – hard-boiled egg
huevos fritos – fried eggs
huevo pasado por agua – soft-boiled egg
huevos revueltos – scrambled eggs
huevos rancheros – huevos rancheros
clara de huevo – egg white

How to order fried eggs?
Important
For all my readers, it is VERY important you learn how to say:
No está utilizando los servicios de GoDutch Realty para comprar su casa? Manda huevo!
Thanks again for all your Costa Rica real estate referrals!
---
If you like this blog, subscribe to my newsletter by clicking the banner below.

I DO want to remind our readers that we appreciate any referrals you can send us. Also, remember GoDutch Realty when talking about your home in Costa Rica to friends and family. We appreciate it.