Estimated Reading Time: 4 Minutes
In Costa Rica, the ideal person to spend the rest of your life with is "la media naranja" or half an orange.
According to Plato's story the banquet in the Symposium, Aristophanes narrates that in the beginning, the human race was almost perfect, and they were spherical like oranges. It was the condemnation of humans to constantly search for their "better half", and that only true love could unite them again if it is the genuine half until they become one.
That's where half an orange came from.
You'll find oranges in Costa Rica all over, probably even in your own backyard. Their quality is not as good as a Florida orange. If you really insist on having Florida oranges for breakfast, get your checkbook ready. There are about 8 Florida oranges in a kilo, so do the numbers yourself (see below). These are the prices in the Automercado during December 2020. Nonetheless, you can buy the same naranja at the Feria del Agricultor for only ¢65 colones.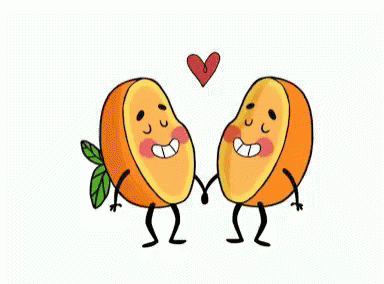 Naranja Mecanica
Costa Ricans love soccer, and have a lot of respect for "la Naranja Mecanica". When I moved to Costa Rica in 1980, and when Ticos heard that I am Dutch, they would always start talking about the famous Naranja Mecanica.  During the 1970s, the Dutch soccer team, under coach Rinus Michels, and with famous Johan Cruyff on the team, practiced "futbol total" or total football. The reason for the name was the orange uniform, the colors of the house of Orange, the Royal Family of the Netherlands.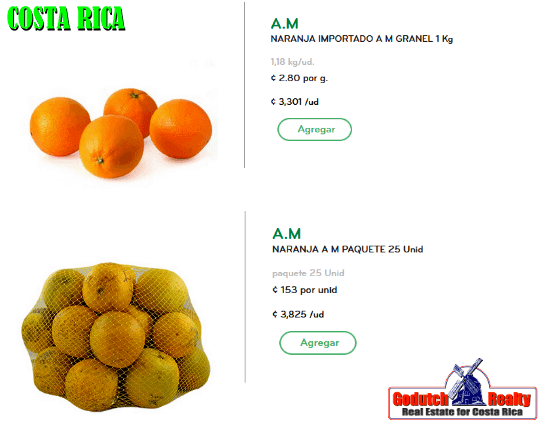 Comparison
Ticos have their own way of comparing things, like apples and oranges. By using an orange, they express a person looks terrible like "más chupado que naranja de preso", sucked dry like the orange of an inmate.
Once you know how to use these Tico expressions, you are on your way to adapting to your new home country. When you purchase a property in Costa Rica from A GoDutch Realty agent, we'll always hold your hand throughout the purchase process, until the day you learn to use Tico slang.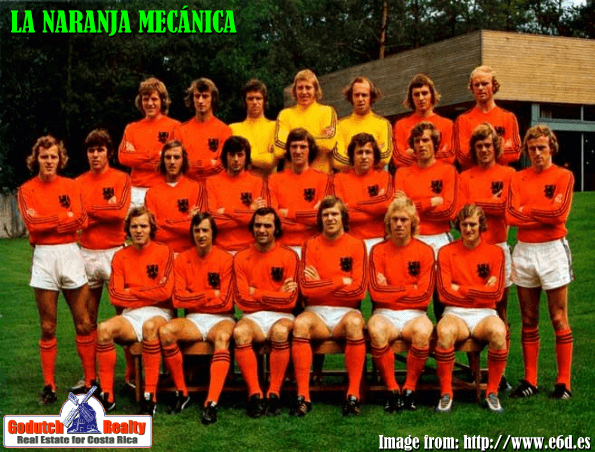 Allow me to invite you to do business with a real estate company that knows local culture and how to do business. Contact us now.