Estimated Reading Time: 7 Minutes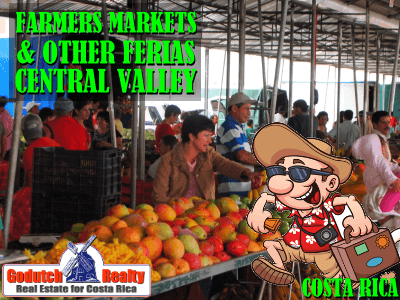 There are many ferias in the Central Valley, but are they all farmers markets? When people talk about going to the market, we assume this is the farmers market. Well, there are many different types of markets.
The farmers market is probably the most visited because it's every week. Any decent size town or city has its own feria del agricultor. Some cities have even their own covered buildings such as Atenas and San Ramon.
Here is a list of locations with farmers markets that are organized, and have regulated prices.
Not only is it a good idea for you to purchase at local farmer's markets to save money. The contact you'll have with the local farmers will allow you to practice your Spanish. And all the socializing!
Not all markets in Costa Rica are ferias. Many cities have a central market, where you can purchase all kinds of products. Those markets are called mercados in Spanish. Today, I'll only tell you about ferias and not about mercados.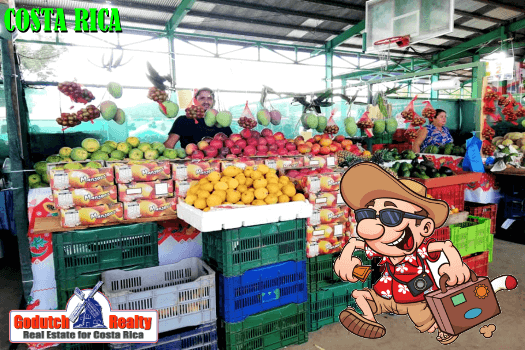 There are ferias del agricultor, or farmer's markets in all the areas where we, GoDutch Realty, sell properties. For example, if you live in Grecia, you can visit farmers' markets in Grecia, Naranjo, Sarchi, and San Ramon on different weeks first.
Farmer's Market Locations
You can pick the one you like best:
Grecia  – across from Lagar on route 118 – on Fridays and Saturdays
Naranjo – 100 south of the high school  – on Fridays and Saturdays
Sarchi – 50 south of the soccer stadium – on Fridays
San Ramon – 150 north of UCR – on Fridays and Saturdays
Atenas – On the Radial to Route 27 – Thursday Afternoon and Friday morning
Escazu – south side of Central Park – on Saturdays
Guachipelin – inside Guachipelin public school's gym – on Sundays
Santa Ana – north side of the Catholic Church – on Sundays
Ciudad Colon – across from Municipal Plaza – Saturdays
Pavas – East side of Pali – Saturdays
Belen – west side Belen soccer field – on Saturdays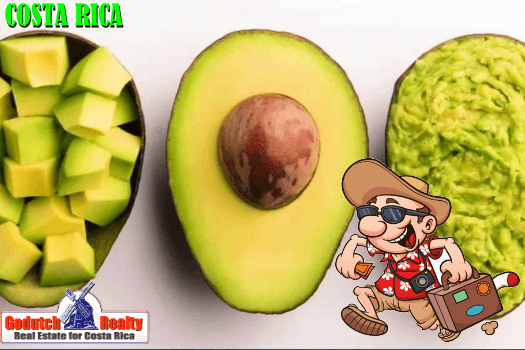 More Ferias
But, we're not done yet. There are not only farmer's markets in Costa Rica but also many other ferias or markets.
Feria del Aguacate – Avocados
The Feria del Aguacate is a market held one a year in the location of San Jeronimo de Esparza. Participants Usually held the end of May and beginning of June. Farmers from Orotina, San Mateo, and Esparza will offer their best quality Avocados.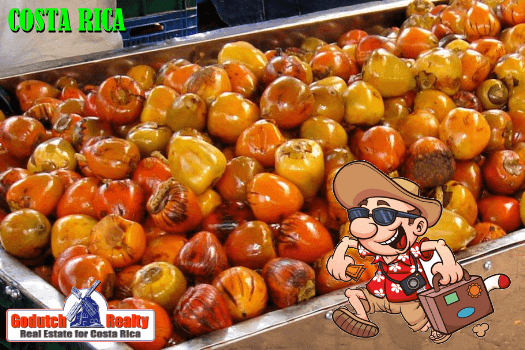 Feria del Pejibaye – Peach palm fruit
Participants of the Feria del Pejibaye will show you a large variety of products made with pejibaye. The feria is usually in September in Tucurrique, Cartago.
Feria del Chiverre – Pumpkin
The organization of the Feria Nacional del Chiverre, Zarzero has canceled the April 2020 market due to the COVID-19 emergency. Check back next year. Chiverre is a squash made from a fruit that looks like a large white watermelon or pumpkin. The organization also elects a Miss Chiverre.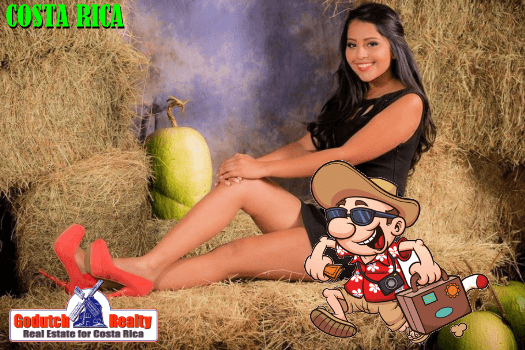 Feria del Maiz – Corn
The annual corn market is held in December in Bijagual de Acosta. There you can enjoy a variety of products made with corn. Therefore, if you're hungry, look for Pozole, Massamorra, chorreadas, tamal asado, yoles and elotes at the annual Feria del Maiz
Feria Internacional de la Frutas – Fruits
The annual fruit festival is usually in March, in Orotina, and is not just a fruit market. It's a happening! This market is always accompanied by music from Banda Comunal de Orotina and the Miss Orotina elections, Balile de la Pollilla and Corridas de Los Niños, and many other specials.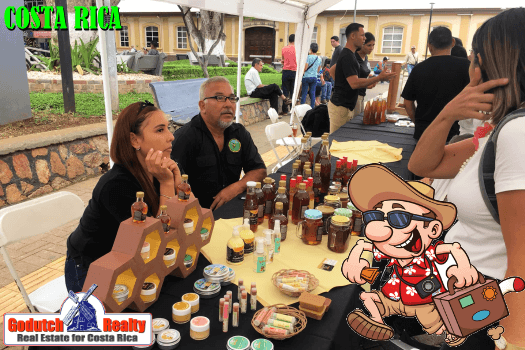 Ferias Organicas – Organic markets
There are quite a few Organic markets:
El Trueque  – Barrio Dent, Plaza Antares (San Pedro) by La Bandera – on Saturdays
Feria Orgánica – Santa Maria de Dota
Feria Verde – Aranjuez, San Jose on Tuesdays
Mercadito San Rafael – Escazu, Red Cross on Saturdays
La Verbena – on Saturdays, Plaza Real, Alajuela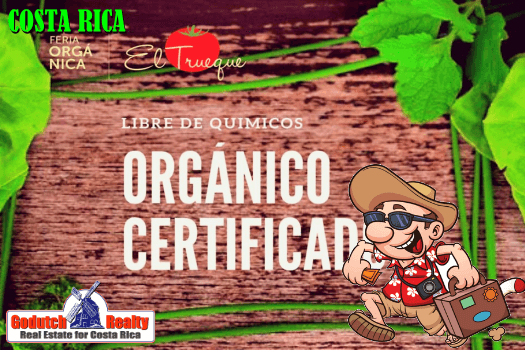 Feria del Chocolate
In September, for 3 days, on the Chocolate Market, you can enjoy a large variety of chocolate products, cacao, and chocolate tours. So, visit this feria is located in el Centro de Convenciones, Heredia
Feria del Café – coffee
In January, for 4 days, you can enjoy the Coffee Market in Frailes, Desamparados.  There is a whole menu of typical dishes, with live music, folk dances, the "Cafetal Competition", "The Coffee Rally" and the "Miss Coffee".
Feria de la Miel – honey
In October, in the San Ramon central park, you can enjoy the honey market. On the Honey Market, you can enjoy a variety of honey-based products
Feria International del Libro – Books
The International Book Market is in May, in the former Aduana building in Barrio Escalante, San Jose. You can also follow their schedule on their website.
The market mostly offers Spanish literature and workshops and presentations are all in Spanish.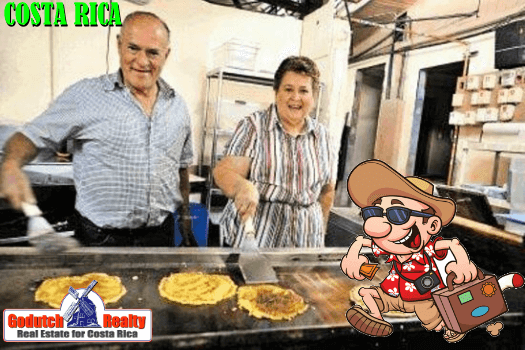 Feria de Bodas y 15 años – Wedding/15 years
In the Paseo de las Flores Mall, Heredia, in October, you can visit the wedding and 15th birthday market. You'll find everything and anything that involves weddings. Also, they offer everything that you need to celebrate your daughter's 15th birthday. For girls in Costa Rica, the 15th birthday is very important.
Feria Holística CR – Holistic
The holistic market, in Santo Tomas de Santo Domingo, is organized in May.  You'll find all kinds of activities like Yoga, Access Bar, and therapies, as well as vegan products.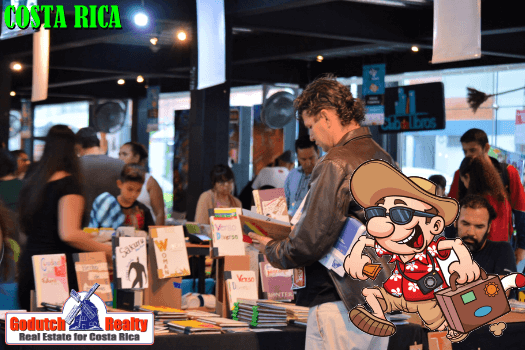 Still bored?
These ferias de Costa Rica should entertain you plenty. In conclusion, in case you're still bored to death, try this blog about Clubs in Costa Rica.
This blog is part of our "hold your hand until the end" policy. Are you looking for the best real estate service in the Central Valley? Then contact us now.
---
If you like this blog, subscribe to my newsletter by clicking the banner below.

I DO want to remind our readers that we appreciate any referrals you can send us. Also, please remember the GoDutch Realty agents when you talk about your home in Costa Rica, we appreciate it.