Estimated Reading Time: 7 Minutes
Did you know that the family in Costa Rica is very important for everyone? In Costa Rica, family sticks together, even if they can't stand each other. Costa Ricans do anything and everything with the family as much as they can. They are very traditional in their family lifestyle and are able to have multi-generation households to live in peace forever.
If you're going to be living in Costa Rica, this subject is important to you. That's because it might be necessary to adjust your lifestyle a bit, especially during important holidays.
It is very common for a family in Costa Rica to get together every weekend. They all some bring the beers, others the meat for the barbecue, another the salad and a fourth one the desert. They take turns in cooking or cook all together. Big happenings are soccer games, baby showers, birthdays, Election Day, Christmas, New Year's Eve, Easter week. And, they find a reason to celebrate or have a good time almost every day. Their happenings are very similar to tailgate parties in the US.
Costa Ricans are happy people, maybe the happiest on the planet, and they grab any and every opportunity to build a party, a party with family only. You're considered an outsider until you start dating or marry one of them.
For lack of family
Ticos are all family from each other, it seems like. But, since your family is probably in another country and the friends you grew up with don't live here either, you might get homesick. But there are hundreds of expats in the same situation as you are. For lack of family in Costa Rica, plan ahead and organize your holiday parties and dinners well ahead, so your all friends in Costa Rica will have a nice place to go to.
I'm sure you'll find plenty of new friends in Costa Rica to celebrate Thanksgiving, football finals, basketball games, Independence Day and other important events.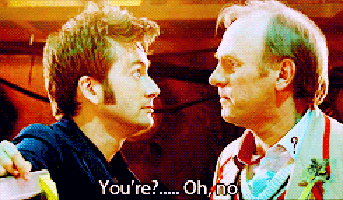 You're my daughter's gringo boyfriend?
Family vacation trips
Easter, Christmas and New Years' Eve are spent together, many times at the beach and the whole family goes. Some rent a beach home for the holidays, others own their own luxury beach villa and there are also a lot of locals who go camping under the almond trees right on the beach. You will find, depending on what they can afford.
We used to go with one of the fishing boats we owned from Puntarenas to Playa Tortuga, in the Gulf of Nicoya with the whole family during Easter or Christmas. That meant all family they could gather and we had a boat full. We would build a great campfire and roast a whole pig on it, taking turns turning the pig around and around. We'd stay overnight on Tortuga beach and just sleep on a beach towel, to be woken up in the middle of the night by the crabs crawling all over us. We always had a great time with my family in Costa Rica.
Would you like to do something like it, but a little more fancy? Then book a tour With my friend David Reid of Calypso Cruises now.
If you're able to become friendly with your Tico neighbors, almost every one of the 9 tips to handle a Tico family will work for you even if you do not start dating or marry a Tica.
Dating
Once you start dating, you'll find the family first possessive, then protective and maybe they'll talk to you. If you're a gringo (any foreigner), you find some will love to talk to you, just to show off how much English they know and others will not talk to you at all because they're afraid of you because you're from a different planet. That depends of course on how educated or well-traveled the family is.
If you date your girlfriend at your in-laws, you better go somewhere if you want some privacy. It is quite customary to be surrounded by the whole family when you try to watch TV with your girl or boyfriend.
9 Tips on how to handle family
1. Bring something to eat
Never go empty-handed when you visit family. Always bring Sweet bread, a couple of cinnamon rolls, cake, whatever will do as for sure you'll be invited for coffee.
2. Offer to help
Everybody volunteers for something, whatever the occasion is. Offer to do the dishes or anything to help. Serve yourself, although when you are offered a drink or food, don't reject it.
3. Bring a gift
Just like a gringo mom, your Tica mom in law will also love you to bring a gift. Don't do it all the time, but bring some flowers now and then, or this bottle of wine that you know she likes, it'll make you this special guy. Don't forget about dad though. If he loves soccer and Saprissa is his team, buy him a Saprissa shirt or even a La Sele shirt and you won't be able to do wrong in a lifetime.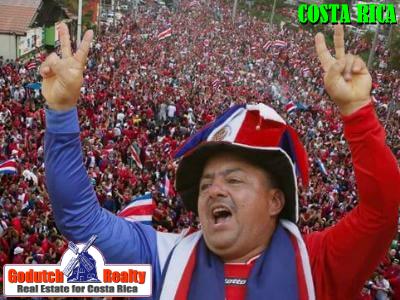 4. Don't overdress
Never overdress, you're already standing out with your blond hair and your blue eyes.
5. Make friends with grandma
You get along with grandma, you've got it made. Mom is important too, but Grandma is even more important.
6. Don't live next door
Don't live too close to your in-laws; they'll be visiting all the time. Get as far away as you can.
7. Make your financial situation clear
Make sure they all understand you are at the same financial level as the rest of the family and not the rich gringo dude.
8. Don't do business with family
Don't do any business with your family in Costa Rica, you'll go on your face big time and it will always be your fault.
9. Go to church
I hope you like going to church, as they might expect you to go with them. They will also expect you to marry in church. If you do, you need to do the pre-marriage course where you better don't show you speak any Spanish at all because they will make it hard on you. Just play the stupid and do like you don't understand anything and they'll leave you alone.
I hope this blog will help you adjust easily to your new lifestyle in Costa Rica when you start dating or marry a Tico so you end up with family in Costa Rica.
Are you in the market to purchase Costa Rica real estate or you hear of someone who does? Then, we'd appreciate your business, contact us here.
---
If you like this blog, subscribe to my newsletter by clicking the banner below.

I DO want to remind our readers that we appreciate any referrals you can send us. Also, when talking about your home in Costa Rica, please remember the GoDutch Realty agents. We appreciate it.