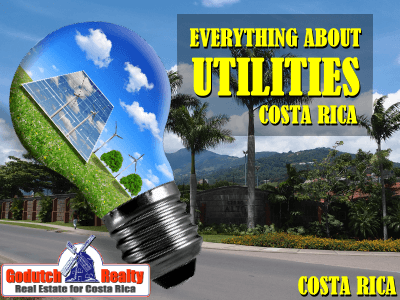 When you move to Costa Rica, utilities are very important, if you purchase or even rent.
Some just forget about it, others leave it for the last possible moment. How can you figure this all out? Imagine having to live without the internet for 3 days?
Not ready to buy a house but planning to rent? What is included in the rent and what is not?
When you rent
Furnished rentals often come with all the utilities included. But is cable TV and internet included? Is the gas tank full, so you can cook? Let's take you through the details when you rent:
The power and water meters stay in the landlord's name. In your lease agreement, you promise to pay the utilities up to date. There is a security deposit that covers those payments.
Most landlords have gotten rid of telephone landlines by now. For years there were international phone security deposits included in the lease agreements.
Cell phones, internet services, cable TV, and gas all need to be acquired by the tenant. Often it is recommendable to have cable TV and internet serviced by the same company and just change the old service over to your name. That way, the company does not have to physically disconnect and connect again.
Property tax and garbage disposal are always included in your rent.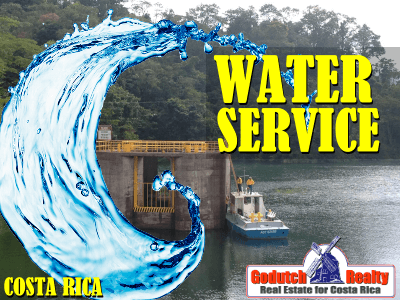 When you purchase
Power and water bills are usually one month behind. If you purchase a property, it is useful to request the last 3 months of invoices on those utilities from the seller. That way, you can settle what's owed at closing. Unless you request a new connection from the utility company.
In Costa Rica, it is customary, to just leave the power and water in the former owner's name. That is the easy way and it works well for the locals. You might even inherit a water and power meter from someone who isn't even alive anymore. The service might still be in the very first home owner's name.
My power meter, for example, is in my neighbor's father's name and he passed away like 30 years ago. My water meter is in my neighbor's name. As long as I pay my utility bills on time, I stay out of trouble.
Residency?
You need legal residency to get power and water in your name. If you bought the property in a corporation, you can get the utilities into the same corporate name. Have your attorney give his runner a special power of attorney to get your new home's utilities in the corporate name.
A new water/power meter
If you allow the seller to withdraw the service, the utility company needs to take away the old meter. Then you might be without the service for a while until they install the meter in your name. To get the service re-installed, you need to be on call on the property until the utility company sees fit to go install a new one.
Therefore, I suggest you do as follows:
Wait until the property is in your name (or your corporate name). This usually takes 2 – 3 weeks after closing.
Print out a certification of the property's ownership from the National Register's website. OR request one from your lawyer.
Go to the utility company with your cedula (or Dimex). In case the property owner is a corporation, you need a "personeria juridica", less than 2 weeks old from the National Register, or your lawyer. Request they register the meter in your (or your corporation's) name. The seller does not need to go with you.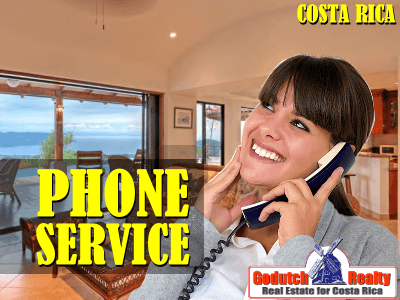 Which utilities?
Water
Government-owned water company A y A services most of the country. It is possible that your future home is serviced by an Asada or Coop. Parts of Heredia are covered by ESPH. Ask your real estate agent or the seller about it.
Power
Government-owned power company CNFL services most of the country. There are certain areas of the country also serviced by others such as ICE, JASEC in Cartago, ESPH in Heredia and Consorcio Coneléctricas, Coopeguanacaste, Coopesantos, Coopealfaroruiz, Coopelesca in more remote locations.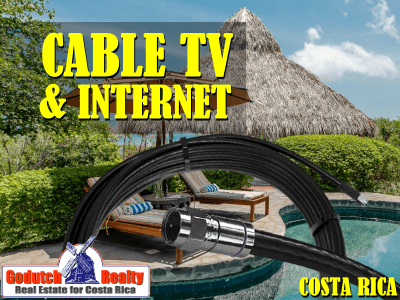 Phone – Internet – TV
The seller usually turns in his/her Cable TV box and router before closing. Unfortunately, you need to be present when the Cable company installs the new service. Therefore, you'd want to order a new installation of internet service and cable TV at least one day before closing.
For a long time, phone services were controlled by ICE, which was a government monopoly. While their services are now top of the line, the competition is strong.
Kölbi – ICE offers phone, cell phone, cable TV, and Internet packages.
Claro – offers phone, mobile phone, cable TV, and Internet packages
Movistar – only offers cell phone services.
Sky Satelite TV – Only offers satellite TV packages.
Tigo – I strongly recommend NOT using their services. They are a terrible provider and have the worst internet services possible. Tigo (former Amnet) does not care for servicing clients well. They also have cable TV and digital phones.
Do your homework to see what services are available and who offers those services best and at the most attractive prices. Talk to neighbors and other expats for recommendations.
Gas
Costa Rica doesn't have city gas,  only propane gas. It is called GLP or Gas Licuado. You can purchase propane in most smaller grocery stores,  mini mercados, or pulperías. Barbecue gas tanks have a different valve system than the customary propane gas tanks.
Some retail stores will accept your barbecue tank and will have it filled for you.

Sewer
Costa Rica does not have a city sewer system. Except for Rohrmoser in San Jose, as well as Trejos Montealegre and Vista Alegre in Escazu. Therefore, single-family homes are always on an individual septic tank system. Condominiums also have their own septic and wastewater treatment plants. Ask your real estate agent about this before you purchase.
A septic tank does not have to be cleaned very often. That depends on the size of the septic tank and how many people live in your home. When you call any service to empty your septic tank, make sure they don't dump it in the river around the corner.
One serious company, which has been in business for over 40 years, is Cruz Verde. For other options, look Google for "Limpieza de Tanque septico".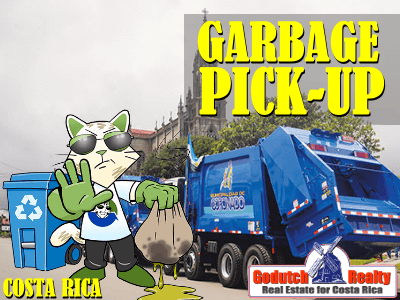 Garbage pick up
The garbage pick-up service is the responsibility of the municipality where the property is located. The municipal services, for garbage pick-up and street lighting are charged separately from the property tax and paid per quarter or annually. Most municipalities pick up garbage twice a week.
My suggestion
You need to check which utilities you'd want to change into your name and which ones not to bother with.
There is a security deposit attached to the existing meter. If you change the water and power meter into your name, the seller will lose that deposit. The seller will have to go to the utility company with you to request the return of the deposit, which will take several weeks.
Nonetheless, get all the other utilities with the providers of your preference as that choice depends entirely on your own needs.
For your real estate purchases and rentals in the Central Valley, contact us.
Feel free to leave your comments on this blog and share this article on your social media.
---
If you like this blog, connect with me on Google+ or subscribe to my newsletter by clicking the banner below.

I DO want to remind our readers that we appreciate any referrals you can send us. Also, please remember the GoDutch Realty agents when you talk about your home in Costa Rica, we appreciate it.