Internet service in Costa Rica has been available for many years now. It might not be what you are used to, and at the same cost, but internet service is available almost everywhere.
This is an August 2020 update. This blog was originally written in November 2012. But since the internet service in Costa Rica changes all the time, I decided to make it a more generic article.
Since there are so many different services in the different areas of the country, you'd do well connecting with your agent about it. We have agents from coast to coast on the #1 MLS, to make it easy for you.
Uninterrupted internet connection to connect to the world has been a long-cherished dream for many individuals. Especially in Costa Rica. Cable companies service most of the country and they all offer internet connection in their packages.
With the coming of internet service to Costa Rica, one can now actually have unlimited and uninterrupted internet facilities. It definitely makes searching for Costa Rica real estate a lot easier.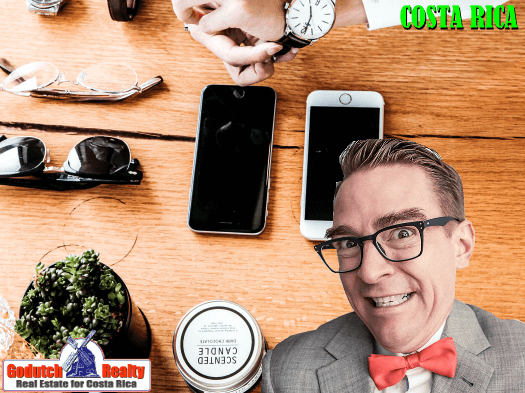 Residents
If you are not a legal resident, you will have to pay a higher security deposit for the router box that the cable company will give you. But residents and non-residents all pay the same cost of any packages you are offered. This is a common way of doing business in Costa Rica, so be aware and check on how to become a resident.
Various Internet Packages
Internet service is now one of the most important Costa Rica utilities you can imagine. Maybe even more important than water.
Today, there are various companies in the market in Costa Rica. They offer many exclusive internet service packages. Most of these packages come within affordable ranges. Since the prices of those packages change continuously, you'll have to do your own homework. Be aware that they're all in the Spanish language: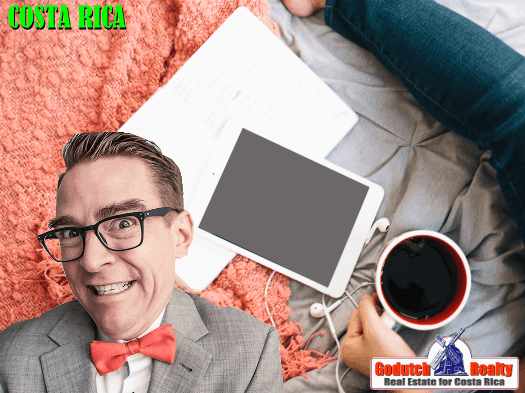 Variations
The internet service packages vary from each other on some specific grounds like:
the speed,
duration limit,
contract length,
the speed
limits of downloading
and usage policies.
The more the internet service market gets competitive, the more are companies coming up with offers and deals. They need to offer great service at the most affordable rates to increase sales.
Your Needs
Determine your needs before you choose an internet provider. It is very important to figure out your necessities first and then understand what internet service is and how it can be put to good use.
Your selection will obviously depend upon your needs. If you need to access the web almost 24×7 you might need a business plan. Or in some cases just to download unlimited films and music, a limited connection will not meet up to the needs.
When the internet provider will come to get the paperwork done, make sure that you are well aware of the kind of speed and downloading limit the company will be offering.
For info on each area in Costa Rica, ask your realtor or contact us.
---
Author's Bio: Myke Thomas is a freelance writer, professional blogger, and social media enthusiast. His blog focuses on telecom bloggers and technology bloggers. 
---
If you like this blog, subscribe to my newsletter by clicking the banner below.

I DO want to remind our readers that we appreciate any referrals you can send us. Also, please remember the GoDutch Realty agents when you talk about your home in Costa Rica, we appreciate it.