Estimated Reading Time: 5 Minutes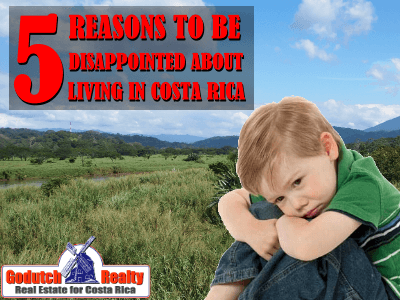 Disappointed about living in Costa Rica? All that glitters is not gold!
Some who have moved here found out that is also true for Costa Rica. At least for a few. I personally think it's terrible to have to live in a place that you hate, no matter where it is, but it happens.
It's even worse if you're surrounded by beauty and nice people and you just hate it because there is something not to your liking. Some do not understand that NO PLACE ON EARTH IS PERFECT.
How can anyone get to hate living in Costa Rica?
It's pretty simple; they are disappointed about living in Costa Rica because they didn't find what they had expected. Being disappointed and not being able to accept that you are stuck in a place you don't like or even hate, might turn you into an angry person.
Can you imagine living with an angry person? When I meet people like that, I wish they would just catch a flight to the next place. But it's not always possible.
There are a few reasons to be disappointed about living in Costa Rica. Let me help you understand those reasons before you make the same mistake.
So you can take the right decision before you purchase a house in Costa Rica.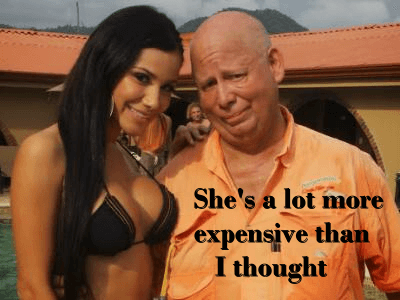 1. Love
After moving to Costa Rica, you fell in love with a local girl or boy, you divorced your spouse. From then on, everything went to hell for you.
You sold your house in Costa Rica, split up with your wife you've been married to for 30 years. Then you moved in with your Tica girlfriend or boyfriend who only loved you for the money she/he thought you'd have.
He/she just figured out that your ex took half and that you have barely enough to live on.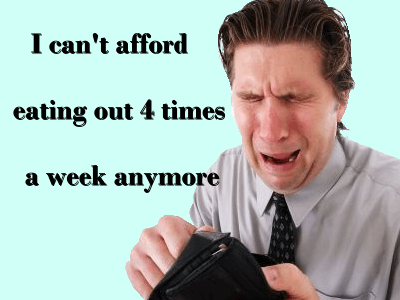 2. Living cheaply
Costa Rica is not as cheap as it used to be and the low cost of living was the only reason you moved to Costa Rica. You love your French wines, your imported cheeses. There is no way that you can live without Planter's peanuts and New York pizza home delivery.
Also, you hate shopping at the Saturday's farmer's market to save some money? Is it really cheaper in other places or have prices gone up there too?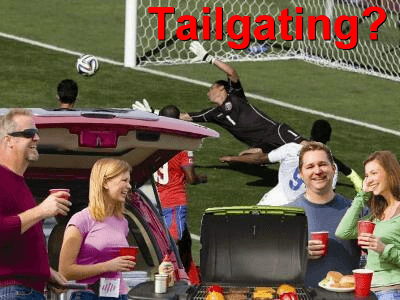 3. Different than you thought?
You didn't do your due diligence well enough or at all. Then life turns out to be quite different from what you expected. Now, you found out that you miss your
Philharmonic orchestra concerts,
William Shakespeare plays
Tailgate parties
and other pre-game festivities?

4. Cold and wet?
You are always cold and wet and you moved here to be warm and dry? You cannot wear those shorts and flip-flops because it's too cool most of the time? Your pool needs solar heating so you can use it?
Well, it seems you didn't take the time and effort to find out about the weather conditions in that area before buying a house in Costa Rica?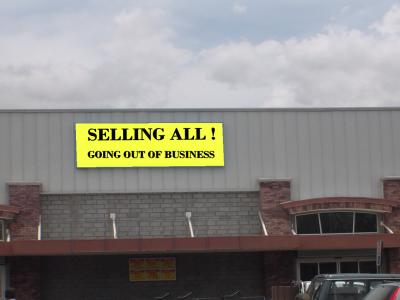 5. Bad investment?
You invested in a business and it didn't function as well as you had expected. Then you had this incredible idea to start a new business in Costa Rica.
But the idea went sour and you're not making any money. You don't want to go back home until you recover some of the money you lost in your venture.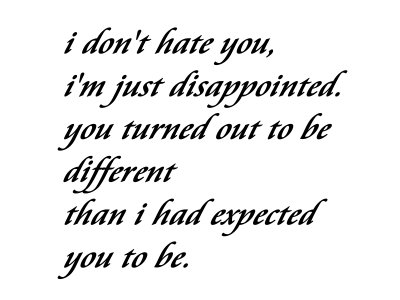 You haven't moved to Costa Rica yet? Then I suggest you do your due diligence first. And contact us when you are ready to buy a house in Costa Rica.
---
If you like this blog, subscribe to my newsletter by clicking the banner below.

I DO want to remind our readers that we appreciate any referrals you can send us. Also, remember GoDutch Realty when talking about your home in Costa Rica to friends and family. We appreciate it.