Estimated Reading Time: 10 Minutes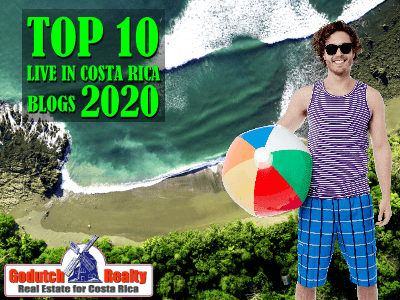 The best part about writing blogs for those who want to live in Costa Rica is that thousands of people read them. These blogs are the reason we receive so many visitors to our website. And, they assist our agents in answering all these questions you ask.
Just like last year, I'm dedicating the last blog of this year to the 10 most read live in Costa Rica blogs 2020.
I still enjoy writing Ivo's blog, this year I've slowed down a bit. Therefore, you've received fewer blogs 2020 than you did in 2019. Sorry about that, but I'm glad I did.
Now I have time to read again, which I love so much. And with fewer blogs 2020 to write, I've had a little more time for my wife, Dany, who is quite important in my life.
If you have missed the most interesting blogs 2020, now is your chance to read them: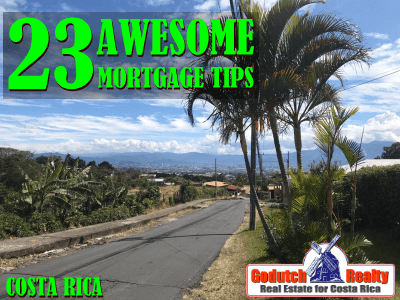 1. 23 Awesome Mortgage Tips for a Property Purchase in Costa Rica
When you go to view houses on sale, the seller's agent may make the buying process seem easy and straight-forward. If the price is right, there is nothing that should stop you from purchasing the home. However, do you have the money to buy a property in Costa Rica?
If you are looking to make a property purchase you'll love the mortgage tips. In fact, using these mortgage tips will save you time, money, and effort.
Applying for a mortgage? Then learn more about these 23 tips now.

---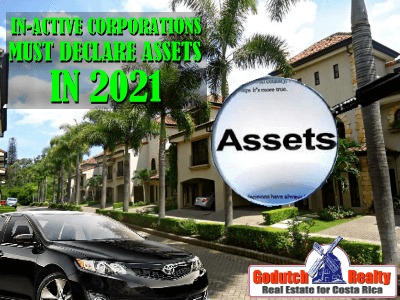 2. Inactive corporations in Costa Rica must declare assets in 2021
In December 2019, the Costa Rica Tax office published a resolution that starting 2021, existing inactive corporations must declare their assets. This must be done between January 1st and March 15th, 2021.
New corporations will have to do this starting 2020 but let your attorney worry about that when he/she constitutes a new corporation for you.
Learn all about this obligation now.

---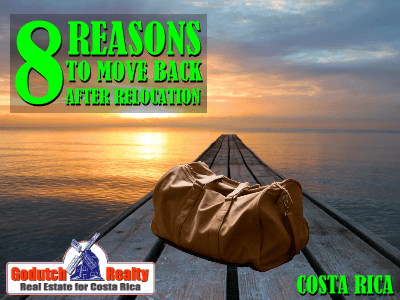 3. 8 Reasons to move back after relocation to Costa Rica
Why do people move back after relocating to paradise?
There are quite a few good reasons to relocate to Costa Rica. Try adventure, sunshine, lower cost of living, being happy,  a better lifestyle, to mention a few. But what are the reasons to move back again?
Learn now why this happens.

---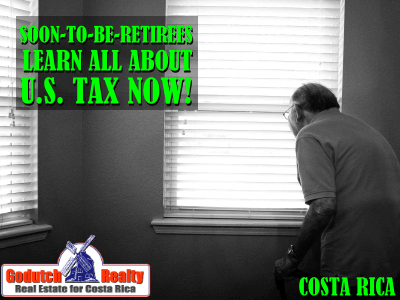 4. All About U.S. Tax When You Retire in Costa Rica
For many retirees and soon-to-be retirees, the idea of retiring in Costa Rica, although appealing, can often get complicated because of the U.S. tax implications.
So, before you say goodbye to your neighbors, take into account these vital U.S. tax considerations:
If you've missed this great blog, learn more about US tax after retirement now.

---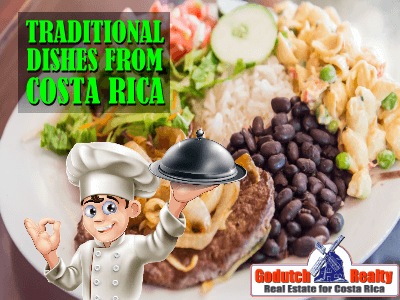 5. Traditional food of Costa Rica or Comida Tipica
You probably think that the only traditional food in Costa Rica is Gallo Pinto. But Gallo Pinto is not the ONLY traditional food they have.
The Spanish words traditional Costa Rican food means comida tipica Costarricense. Rice, corn, and beans are the main ingredients but there are many vegetables here that they include in their daily diet.
You're at the point of adjusting to Costa Rica and ready to try something else than burger and pizza? Then learn all about comida típica Costarricense now.

---
6. Using Ceramic Tiling in Costa Rican Home Designs Creatively
A very affordable way of updating your older home in Costa Rica is using ceramic tiling. Selling a 40-year-old home in Costa Rica is not as easy as some think it is.  The younger generations want to live in a condo.
Either way, you are likely to consider renovations to enhance style and functionality, depending on your personality.
But before you can revamp your house, you need to understand how to be creative in the use of tiles in interior décor.

---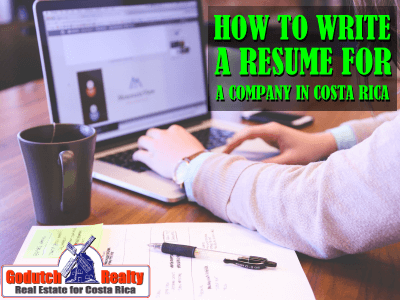 7. How to Write a Resume for the Company from Costa Rica
This article was meant for your children or grandchildren, depending on your age! Do you know how to write a resume that hits a home run? I bet you don't!
Getting a job in another country can be a daunting task. When the country in question is Costa Rica, it becomes twice as hard. However, working in Costa Rica promises one an encounter with an intriguing culture and a myriad of recreational activities.

---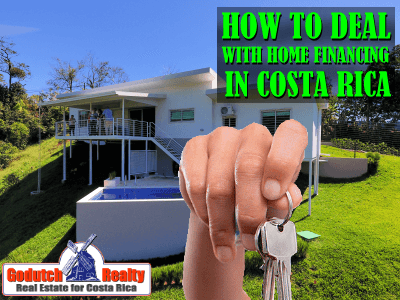 8. Dealing with home financing in Costa Rica
Are you dealing with home financing in Costa Rica or will you be soon? Then you will find this a very useful blog.
Purchasing a home is a huge responsibility, especially if you think you can afford it but can't find any home financing.
Often, future expats start shopping for a home in Costa Rica without knowing they can't get a mortgage. But there might be ways to do this if you shop with us, but bear with me for a while. Learn more now!

---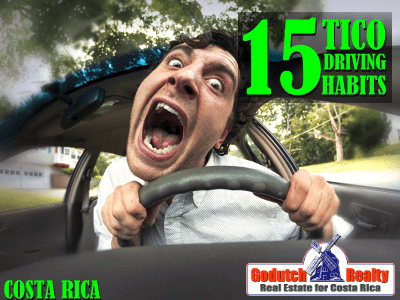 9. 15 Tico Driving Habits – Driving in Costa Rica is different
Driving habits are different because most drivers in Costa Rica probably don't have the discipline you might have. Learn about Costa Rican driving habits before you move to Costa Rica.
In my opinion, the reason is that the Latin-American mindset when driving is different.
Some might think I'm trying to ridicule the driving habits of the Ticos, I am not. I'm just trying to point out their driving habits, without denigrating them, learn more now.

---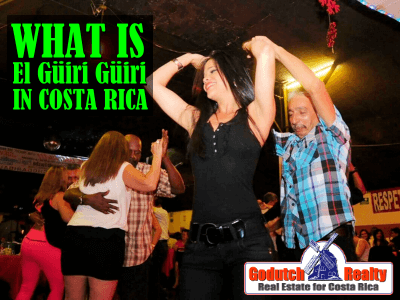 10. What is El Güiri Güiri in Costa Rica
I've never been able to pronounce güiri güiri well. You probably won't either. My wife makes fun of me when I try.
That's because you have to be able to roll your r's. We Dutch have a hot potato in our throat, it's an impossible task to pronounce güiri güiri correctly.
In Costa Rica, güiri güiri is a series of things to do (usually too many) at a particular time. Or too much talk (or güiri güiri), and too little done. Enjoy now some of these Tico habits now.

---
I'm sure you've been able to enjoy the top 10 of most read blogs living in Costa Rica blogs 2020. We wish you a Happy new year and we hope to see you back in 2021!
---
If you like this blog, subscribe to my newsletter by clicking the banner below.

I want to remind our readers that we appreciate any referrals you can send us. Also, remember GoDutch Realty when talking about your home in Costa Rica to friends and family. We appreciate it.