Estimated Reading Time: 4 Minutes
Now that most of you are on holiday, and I am not, you might have some more time available to enjoy the work of Isaac Martinez. Isaac is a panoramic photographer and does panoramic photos and virtual tours.
I met Isaac the first time in the year 2,000 when I was marketing and sales manager at a Costa Rica real estate project in Tarcoles, on the Central Pacific Coast, with the name of Lomas de Carara. Today, the resort is called Nativa Resort.
I had to market this stunning development with nothing built in it. The beauty of the views was all we had because there was no construction yet. The human eye has a panoramic view of things, but a camera lens doesn't have that. That's how I found Isaac.
In those days, he'd do a 360º virtual tour by placing his camera on a tripod. He'd then take many pictures turning the camera on the tripod. Then, in his office, he'd stitch the photos together.  Nowadays, technology is much better. So, check out these tours with a drone.
When you click on the link on the image below, it takes you to a trail at Drake Bay. The photography is fantastic, as it gives you the feeling that you're walking the trail in person.
Isaac Martinez has been exploring the potential of Panoramic Photography and Virtual Tours since 1996. He is a member of the International Virtual Reality Photographers Association and a Pro Member of 360Cities.net. His work was selected for the "2011 Masters of Contemporary Panoramic Photography" exhibition in Palmela, Portugal.
A book on photography, "Mirandonos," a compendium of the work of the top art photographers in Costa Rica in the last 50 years, included some of his work. Also, check out his Facebook.
Virtual Tours
Check out Isaac's virtual tour of the National Stadium in Sabana: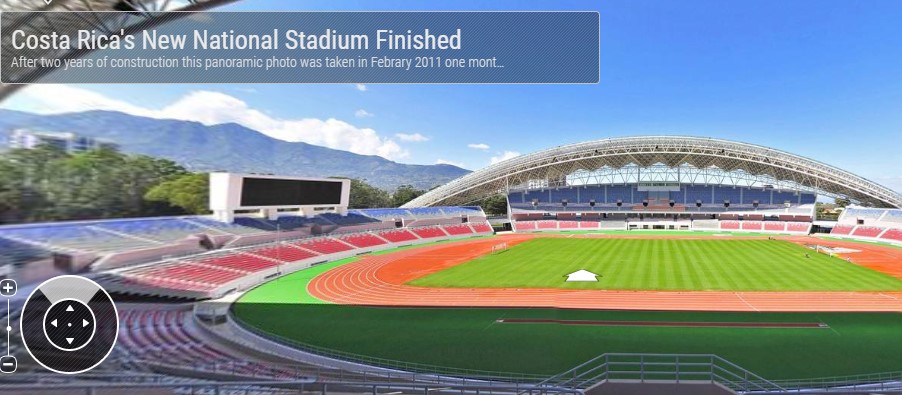 Isaac productions include Virtual Tours for hotels, art galleries, architects, real estate developers, auto and motorcycle dealerships, road construction companies, and government projects worldwide.
His favorite venues year after year include museum and art fairs such as The NYC Armory Show, Art Basel Switzerland / Miami Beach, Arte Americas, Maco Mexico, ArteBa in Buenos Aires, ARCO Spain, and the Venice Biennale.
Isaac's services include
360º Panoramic Photography (Cylindrical)
360º x 180º Spherical Photos (Cubic)
Aerial photography (including 360º panoramas)
Virtual Object Production
Virtual Tour for Internet Websites or Multimedia CD-ROMs.
See a Playa Carrillo Virtual Tour below; click on the image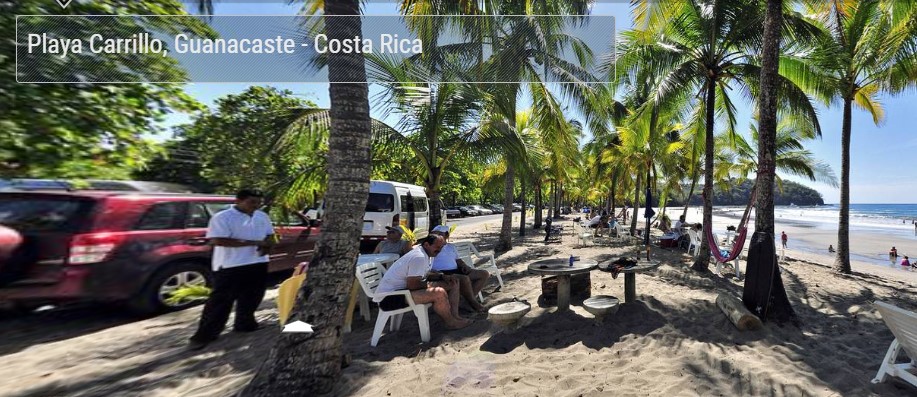 I hope you enjoy Isaac's virtual tours as much as I do. Do you have a real estate project or need to advertise your hotel? Then give Isaac a call his phone numbers, and email address are all over his website. He has some incredible ideas and enjoys what he does.
And last but not least, a 360º of the Arenal below.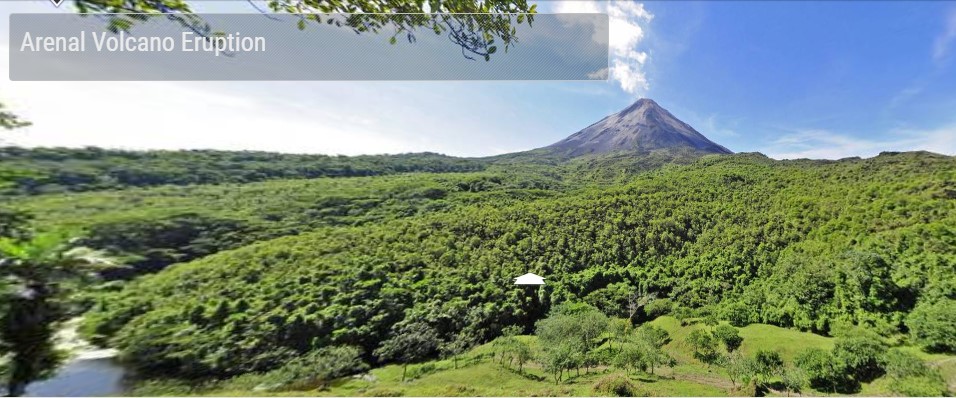 ---
If you like this blog, subscribe to my newsletter by clicking the banner below.

I want to remind our readers that we appreciate any referrals you can send us. Also, remember GoDutch Realty when talking about your home in Costa Rica to friends and family. We appreciate it.