Estimated Reading Time: 8 Minutes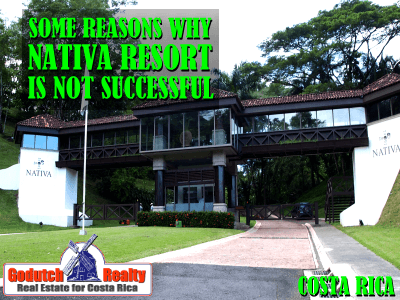 There are reasons why resort communities like Nativa Resort in Garabito not to be thriving.
There are quite a few abandoned residential communities along the coast of Costa Rica. Sonesta One Jaco, Columbus Heights, and Costa Esterillos are just a few in the Central Pacific coastal area. Some were sold by unscrupulous real estate developers using marketing tricks.
These, and many others, never got off the ground or were abandoned for a lack of financial health. All those communities were started during the 2006 housing bubble and never finished.
Nativa was many years ahead and should have taken advantage of the ups in the market for over 20 years. What happened?
A Dutch investment group bought the land in 1998 and built eight townhouses, and subdivided a fair amount of building lots in 1999.
More than 20 years later, they are still struggling, and now the development is for sale. The community offers the most amazing views I've seen in any "beach community" in a long time. What's going on? Why wasn't the resort not more developed in all those years?
In those days, it was fairly common that everyone with enough money to purchase land thought they could be a successful real estate developer and sell in pre-construction.
A couple of Dutch business people put together an investment group, bought some land near Tarcoles, and the place ended up years later as Nativa Resort. Here is some of the history of it.
The resort could have been one of the most excellent resorts in the country if the original developers had a couple of million dollars more. Or if the new developers who took over wouldn't have been so greedy. The new group finished the eight townhouses "las Vistas" and later built a larger apartment building "Las Brisas". There is a second apartment building with its own pool, on the extreme south side of the development. Apart from that, there are a few single-family homes, a clubhouse, and a pool, and that's it!
In my opinion, that's very little for over 20 years of development on 270 Acres! I'm pretty sure they have developed only like 23 Acres of the original property.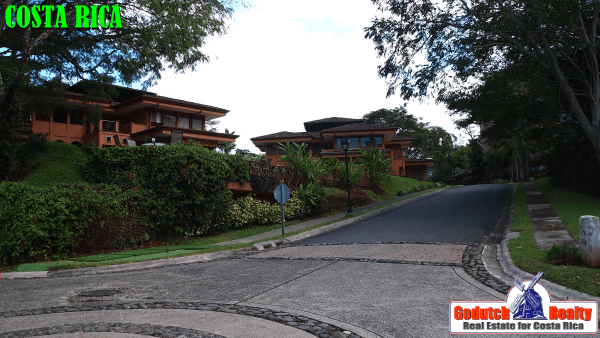 What went wrong?
Everything!
As you probably know, real estate is all about location, location, location. Well, this investment group bought the land in 1998, in the wrong spot. Also, the group thought they could make a lot of money by pre-selling the properties. So they wouldn't need much money to develop, apart from the purchase of the land.
The problems that this Dutch investment group encountered are typical of investment groups without real estate development experience. This happened to a lot of the early real estate developments starting before the year 2000 and many others in the housing bubble of 2006. Therefore, I want to share some of my experiences in this blog.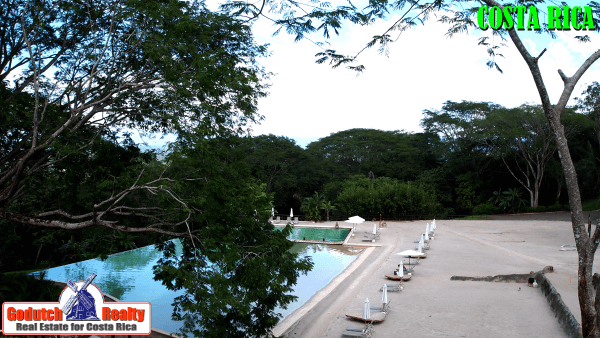 Market Study
When the Lomas de Carara board of directors hired me as a marketing & sales manager, there was no one in Costa Rica with the necessary experience. I had been a real estate broker for many years, with a lot of experience in marketing. But selling a real estate community without a marketing and construction budget was the first one for me too.
Therefore, we first did a market study to see if we had any chance of success at all. In those days, real estate developers seldomly had any idea about their niche market and the needs of that market. I had been a real estate broker for quite a few years, but didn't have any experience in marketing and selling such a real estate project either. Los Sueños Resort was the only comparable resort in the country in those days.
Unfortunately, the market study pointed out the wrong location, the unusable beach, and the need for an anchor.
Just as a shopping mall needs a grocery store and a bank, Lomas de Carara needed:
Convenience store
Hotel
Clubhouse and pool
Finished infrastructure
Unfortunately, there was no money for any of that, so the plan was to pre-sell promises. What happened next is a long story, but here is the short one: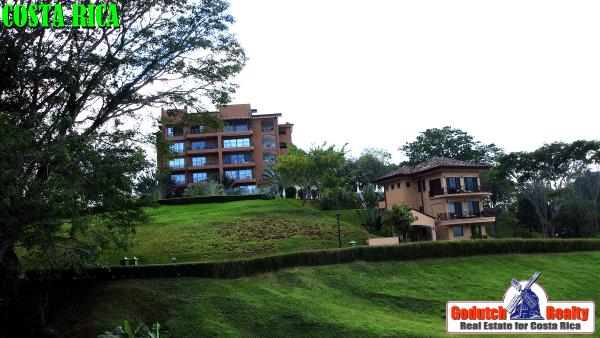 Lomas de Carara
The Dutch development company had a board of directors, who were the decision-makers for the whole group. However, only one director had some real estate development experience, but in Spain. Some others had experience in selling hamburgers and shoes.
The "resort community" was with the name Lomas de Carara. The reason was that the property is an extension of the Carara national park and got cut off with the construction of the coastal highway.
The main attractions of the development were the ocean, the Tarcoles River, and sunset views.
So now, the developers had a beautiful property, with an incredible ocean, Tarcoles River, and sunset views. Nothing else. They had enough money to build a gravel road from the coastal highway, route 34, to the top of the hill. After the hilltop, entering the condominium, they could pave the roads with gutters, underground water, and power, up to the exit of the project on the Tárcoles side, plus a model home.
But that was it! That's when they hired me to take charge of marketing and sales.
The Location
Just a few minutes south of the Río Tarcoles bridge, on your right-hand side, driving toward Jaco Beach, you get to what is now the Nativa Resort entrance. The closest grocery shopping options are in Jaco Beach or Orotina, a 20/30-minute drive away.
Good quality restaurants and bars were in those days only in Jaco Beach. Other amenities like the Los Sueños golf course and marina, where also that 1/2 hour drive away (+ another 1/2 hour to get back)
The Tarcoles River
The views of the Tarcoles River from the Resort Community are gorgeous. Also, I have always enjoyed the various river tours. But, unfortunately, the river is known as the dirtiest and most polluted river in the country.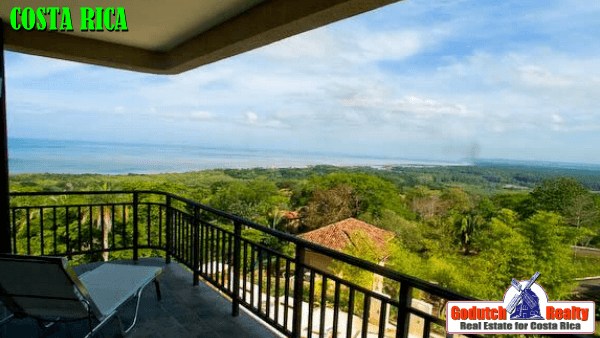 The Beach
Costa Rica has over 800 miles of coastline. Unfortunately, the fact that the community is next to the Tarcoles river makes the use of the beach in Tarcoles impossible, and swimming in the ocean there is unhealthy. Therefore, Nativa homeowners have to drive for 20 minutes to get to a lovely beach like Playa Agujas or Punta Leona. 
Magical view
The resort, as soon as you drive past the gate, has this incredible long manicured drive. It's a breathtaking and welcoming drive. As soon as you hit the main swimming pool, the magnificent views will get you. Unfortunately, I don't have many images of those magical views.
Nativa has all the makings of a great community: great maintained swimming pools everywhere, a resort-type pool with a sand beach that would fit a waterpark. I don't know what the legal situation is today on that resort-type pool, but for many years the pool was located on a developer's lot and didn't belong to the community.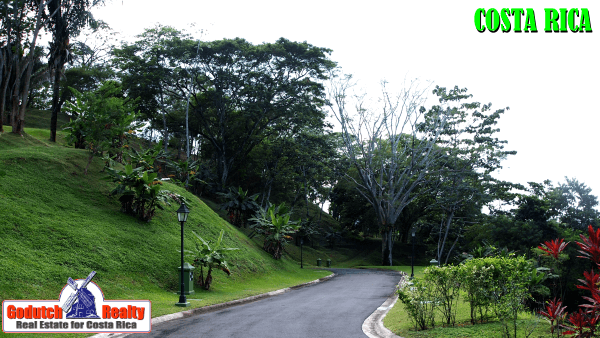 When the new development group took over, I felt it was a lost project and there was no future for me there. The CEO of Hermosa Paradise hired me immediately, which is another disaster story. But I'll leave that story for another day.
Other Developments
The problem in Costa Rica is that very few real estate developers have enough money of their own to be successful, especially in the coastal areas. Lack of local infrastructure requires the developer sufficient funds to provide that infrastructure to the area. The vast majority of development companies do not have enough money to buy the land and require the owner of the farm to participate as a partner.
Acquiring all government permits to build can take years and that leaves many without even starting the construction. Also, there is no money for much-needed market research. Whoever thinks they can presell a project on renderings is dreaming, which is what we had to do at Lomas de Carara.
I certainly hope a real estate developer with enough money will purchase the resort community. However, an experienced developer with sufficient funds can still turn this into a beautiful community with the right ideas and investment needed from day one.
We do have a couple of affiliate realtors in Jaco, who could attend your Nativa Resort inquiries to purchase property, So contact us now, and with pleasure, we'll put you in touch.
---
If you like this blog, subscribe to my newsletter by clicking the banner below.

I DO want to remind our readers that we appreciate any referrals you can send us. Also, remember GoDutch Realty when talking about your home in Costa Rica to friends and family. We appreciate it.