Estimated Reading Time: 6 Minutes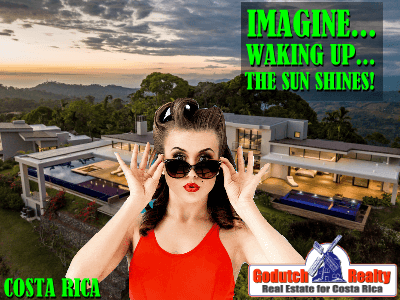 Imagine visiting all these beautiful places in Costa Rica! and on top of that, the sun shines!
Yes, for many people on the planet, to imagine that you wake up in the morning and the sun shines, is just that: an imagination. For us, the ones who are lucky enough to live in Costa Rica, it is a reality, almost every day.
Imagine was an advertising campaign I invented when I was marketing and sales manager of Lomas de Carara Resort Community in Tarcoles, now Nativa Resort, in 1999 and it can still be used. Don't we all like to imagine?
To imagine is beautiful, especially if you do it at least once a day. It keeps you going. I see so many who have imagined living in Costa Rica, making plans to go see this and to go see that, but never got to see the country. By the time they are settled in their new home in Costa Rica, they sit next to the pool, look at the view or read a book, and do not get past that. Isn't that a waste? Driving in Costa Rica can be a challenge but why don't you begin with imagining it?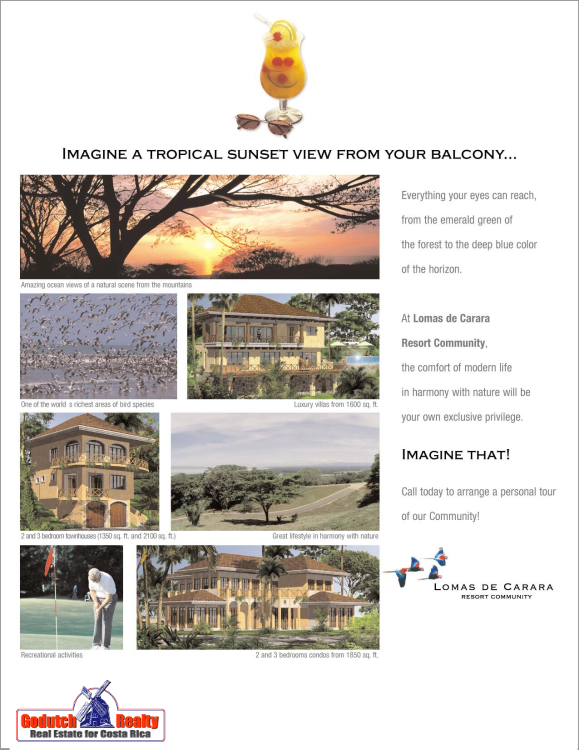 On the East Side
Let me help you get you out of that lazy chair. Imagine all these day trips you can make on the east side of the Central Valley. I've been able to find some incredible images only and want to share them with you.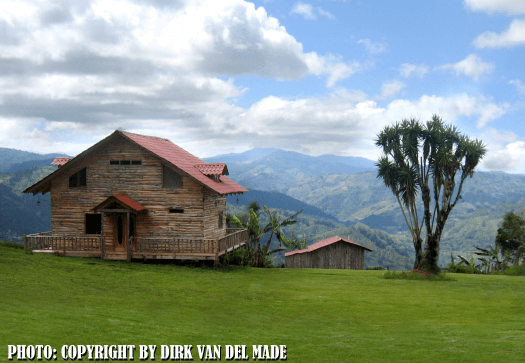 Orosi Valley and Cachi
Imagine making a day trip around the Orosi  Valley and Cachi. Make sure you visit the Orosi church that has a small museum that houses some interesting Spanish Colonial artifacts and religious art.
Stop by the ruins of Ujarras where you'll find locals selling local delicacies, such as "arepas", "choreadas" and  "elotes". The view from the Orosi Mirador is incredible.
You can also stop for lunch at either the Rio Palomo fish restaurant or at the la Casona del Cafetal for typical Tico food.
Paraiso de Cartago
Imagine driving to Paraiso de Cartago (east of Cartago) and visiting the Lancaster gardens. Lancaster Gardens is a research center owned by the University of Costa Rica and hosts hundreds of orchids, bromeliads, and over 3,000 species of plants on 27 acres. If you love plants and flowers, make it happen, and do not forget to bring your camera!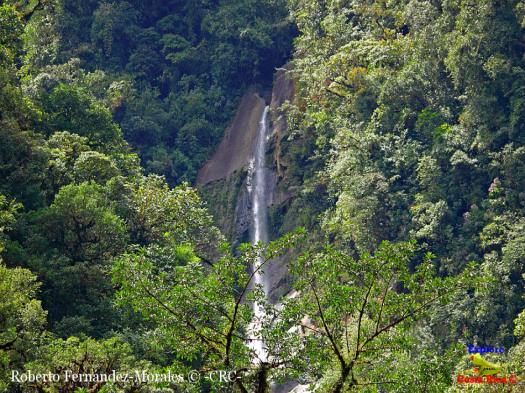 Tapanti National Park
Imagine visiting the Tapanti National Park. The Tapanti National Park, Macizo Cerro La Muerte protects forested areas in the northern Talamanca Mountain region, north of Chirripo National Park. The park is traversed by the Rio Grande de Orosi, with many other rivers and creeks joining the main river. This is the best place to swim in a totally natural setting. You can even drink the water while you swim, it's that pristine and pure.
The Ranger Station at Tapanti is open to visitors from 7 am to 5 pm. Hiking trails lead to scenic overlooks and picnic areas. Oropendola Trail and Pantanoso Trail lead to a swimming area(Rio Grande de Orosi) with picnic tables and grills. La Pava Trail takes you to the Salto and Palmitas Waterfalls. Arboles Caidos Trail is a heavily forested nature hike.
To reach Tapanti National Park, take the road east out of Cartago towards Paraiso, then continue to follow the signs to Orosi. Continue through the town and keep on the main road all the way until it ends at the park.

Irazu Volcano
Imagine visiting the Irazu volcano, the tallest volcano in the country. Go on a clear day and early in the morning. The Irazu's mass covers more than 500 sq. km and is one of the few places in Central America that on a clear day you can see both the Atlantic and Pacific oceans at once.
There are three main craters and the main active crater is 1000 meters wide and 180 meters deep. One of the main craters is filled with an acid lake rich in minerals that changes color and size. You will also enjoy the area leading up to the volcano as it is full of wildlife and beautiful flora.
It is easy to imagine all these day trips. But once you live in Costa Rica, even if you haven't bought your Costa Rica real estate through a GoDutch Realty agent, it will be easier than you think to make these trips. I invite you to jump in the car and enjoy yourselves. In the near future, I will give you some more ideas on trips you can make and enjoy the country. Remember, that was one of the reasons you moved to Costa Rica.