Estimated Reading Time: 13 Minutes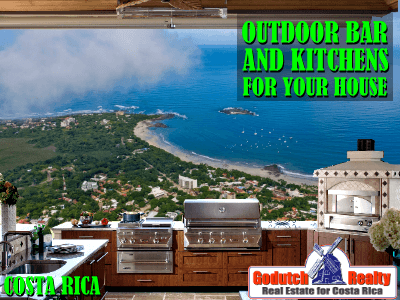 Would you like an outdoor kitchen or a bar in your home in Costa Rica?
If you haven't already bought a house in Costa Rica through a GoDutch Realty agent, I'm sure you will as soon as you learn how to design the coolest bar in the neighborhood!
Now, I'm not trying to turn you into an alcoholic, actually quite the opposite. But, I will start by telling you how to save money on liquor.
If you have a cool bar in your backyard, you'll want to invite some friends to come over once in a while. You and your spouse can have a good time with friends in your home, instead of having to look for a bar in town to socialize. Or wait for someone to invite you!
Costa Rica is famous for its year-round weather conditions, so for sure you will do a lot more outdoor living than you ever did in your life. That's why you moved to Costa Rica, right? This makes your outdoor space even more important than indoors.
Maybe you already have a pool and an awesome view? There are many ways to build a cool bar even if you have no pool. If you already have a huge covered terrace, you can take advantage of all that space to build a bar. For easy use, keep it as close as you can to the kitchen.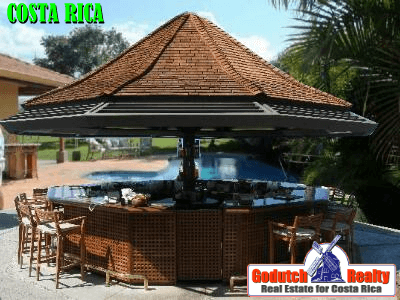 It doesn't necessarily have to be a bar that you only get drunk at. You can easily include a cool grill and other features, without spending a lot of money. Check out your options before you design a bar or outdoor kitchen for your house in Costa Rica:
Many Features
Before you start building, you'd first want to decide what kind of features you'd like to include:
A Roof
Do you want a roof over the bar? It rains a lot in Costa Rica and you'd like to use the bar during the rainy season too. Do you want a thatched roof, maybe a pergola or a tiled roof? Or one that matches your house, or quite the contrary?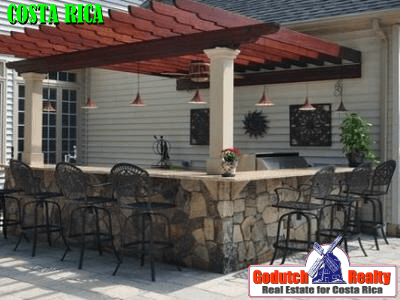 Pool bar
Do you want your bar above ground or in the ground so it can be part of your swimming pool?
Wet Bar
You're going to need a sink? While barbecuing, and serving drinks, you'll want a wet bar. So you can wash the lettuce, clean the glasses and your bar's countertop.  A single or double bowl sink?
BBQ
Include a barbecue and grill.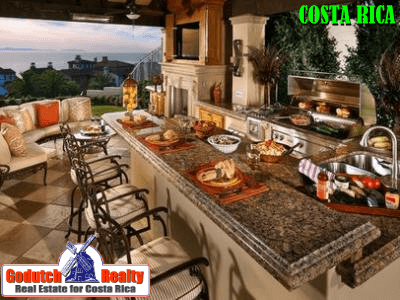 Storage
Beverage and glassware storage, so you won't have to walk to the kitchen over and over. Put a lock on it for safekeeping.
Fridge
You will want a refrigerator. so you can move all you need out there in one trip.
Wine cooler or beer cooler
Do you party often? Maybe a wine cooler or a beer chest is the smart way to go!
Ice
Ice storage or ice machine is important. You now live in the tropics and everyone has their drinks with lots of ice.
Dishwasher
Those who don't have a housekeeper might want to even install a dishwasher.
Smoker
If you like to cook ribs, pulled pork, or beef brisket, a smoker is a great way to go.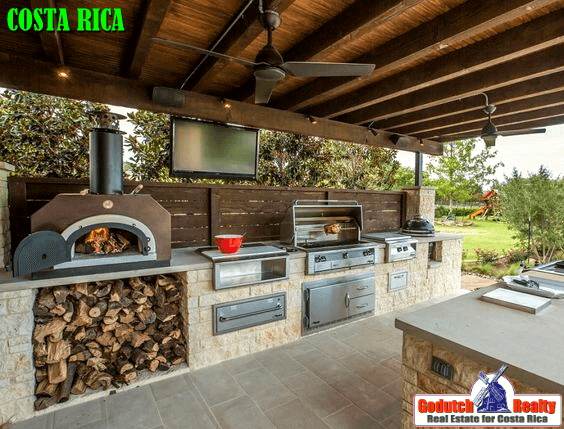 Create a theme
Do not build something that will last forever and that is very difficult to change. You might get bored after a while and that will get you drinking more than you really need. It's quite easy to find themes and you can purchase bar posters and other paraphernalia online.
Here are a few ideas to decorate your new outdoor bar:
Sports bar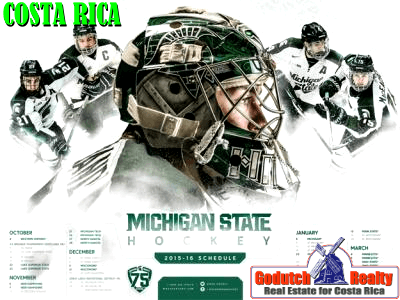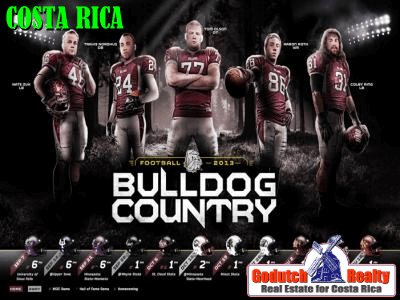 Starwars or Startrek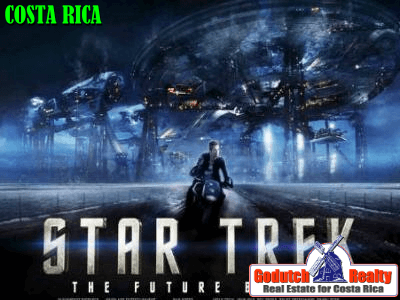 Tiki bar or beach bar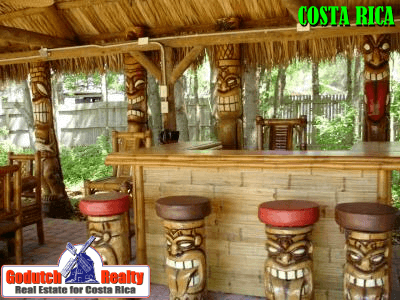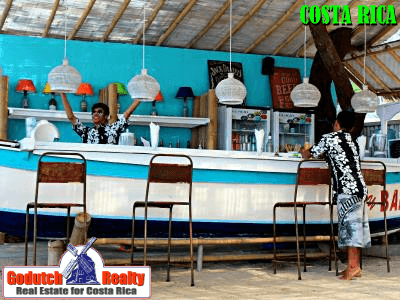 Music bar – Jazz, Country, Rock 'n roll or hard rock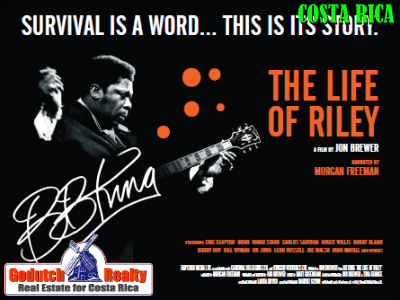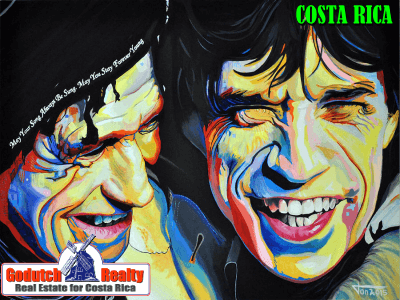 Fishing and angling bar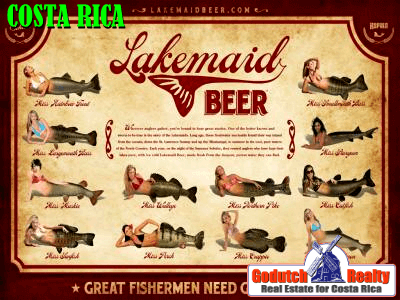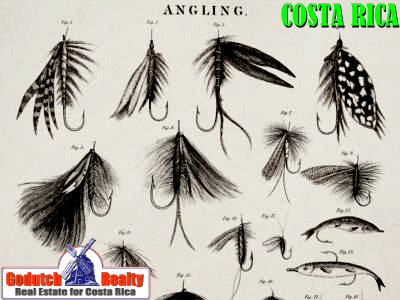 Superheroes bar – back to your childhood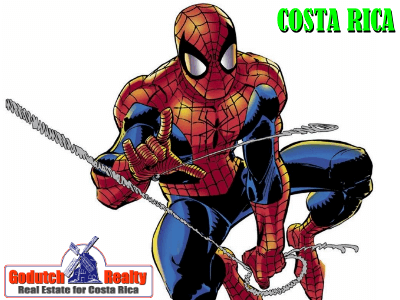 Gangster movies or the Six Million Dollar Man bar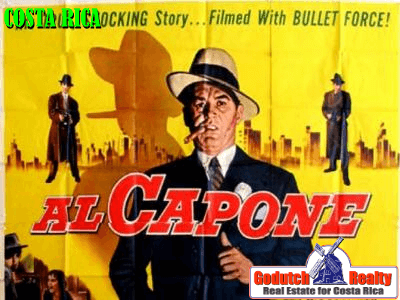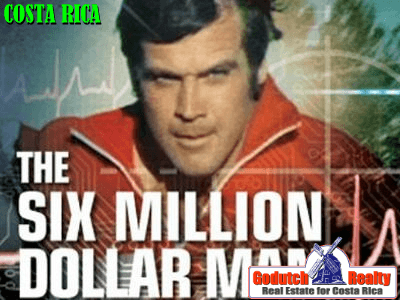 Martial arts movies bar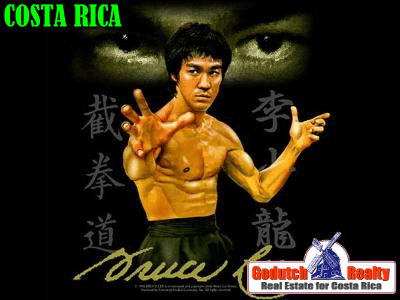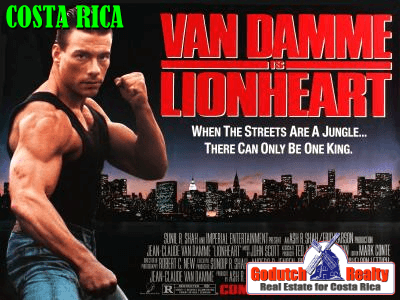 Maybe your wife would like her own bar!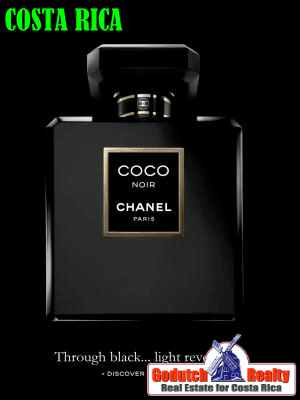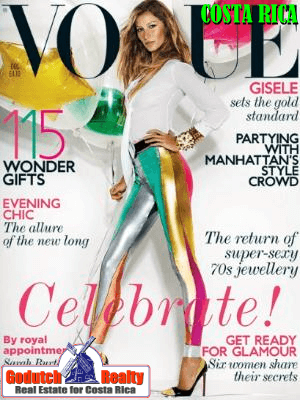 Design tips for your bar
Think well about the following details before you start building your outdoor bar:
1.Combine your bar and cooking area in such a way that you can attend both without having to hire a crew to entertain your guests.
2. Bar dimensions are 42 inches tall with 30-inch bar stools.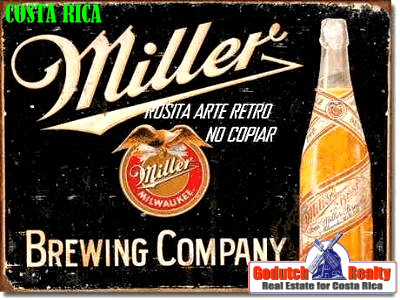 3. Ladies like to sit, guys like to stand or hang.
4. Spend time and effort on creating the right ambiance.
5. Consult a contractor to design the electrical and plumbing.
6. Choose building and finishing materials that stand up to all the elements.
7. If you'd like to integrate your bar with the pool area, you need to bring your pool up to a certain level to make it functional, ask your contractor.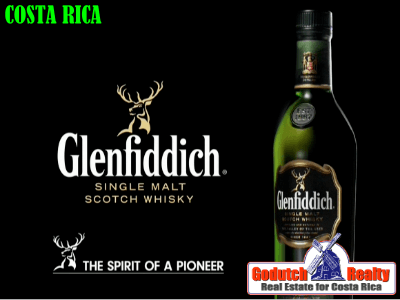 15 Design tips for your outdoor kitchen
A good design of an outdoor kitchen needs a lot of thought and planning. Here are 15 outdoor kitchen construction tips:
1.Find the best location for your outdoor kitchen. You don't want the smoke to blow into your house.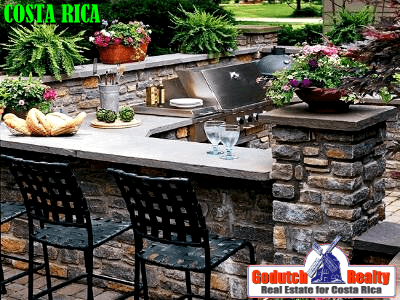 2. Build it as close as you can to the kitchen.
3. Don't block the views from your living room and master bedroom by building your new outdoor kitchen.
4. Think about the weather conditions you can have at any given time and where wind and rain will be coming from.
5. The best outdoor kitchens are as functional as an indoor kitchen, as welcoming as a living room, and as entertaining as a family room.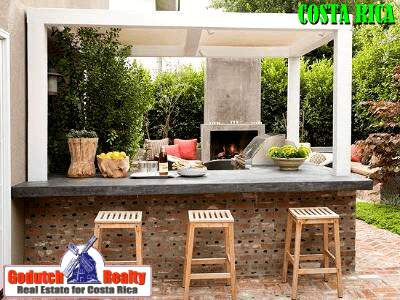 6. The same working triangle used in your home kitchen should be applied to your outdoor kitchen. The ideal working triangle places the sink, cooktop, and refrigerator in a triangle setting. Keep the legs of the triangle no less than 4 feet and no longer than 9 feet. A good rule of thumb for distances around appliances is 36" for every person in the kitchen.
7. Appliances will determine the kitchen size. So decide first which appliances you'd like to include.
8. Traditional 36" high counters are perfect for standing pre-work and cooking, 30" high surfaces are ideal for sitting and eating, and 42" high bar tables are great for standing or resting food and beverages.
9. Design sufficient counter space for a buffet and drinks.
10. Blend your design theme into the surrounding area, don't make it stick out.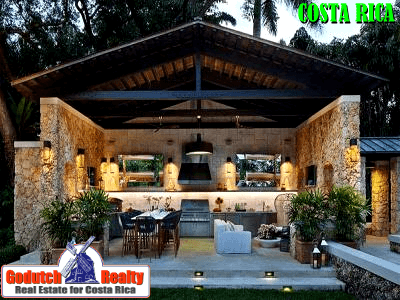 11. Think well about the countertop materials and flooring materials for easy cleaning.
12. Create enough walking space between the back and the front for several people attending at the same time.
13. Consult a contractor to design the electrical and plumbing.
14. Design lighting for having smaller and larger crowds. Spend time and effort on creating the right ambiance.
15. Choose building and finishing materials that stand up to all the elements.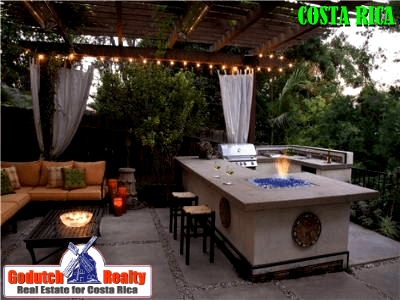 Small spaces
Do you have very little space left and still thinking of building a bar? Have a good look at this murphy bar and the caravan, great ideas.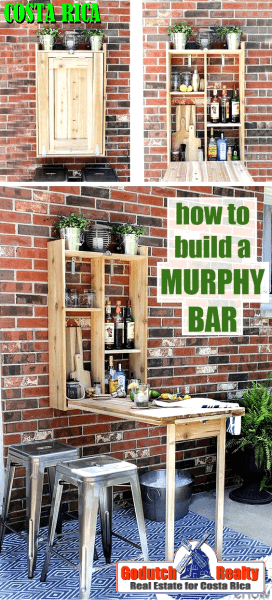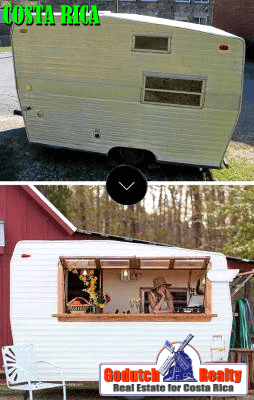 Construction permits
If you keep the construction of your bar and outdoor kitchen smaller than 30 m2 (3,300 sq.ft.), you don't have to get a full construction permit from your municipality but only:
1.    Fill out the form for "construcción de Obra menor" and a copy of the registered survey of your property (plano catastrado), signed by the owner and contractor.
2.    A design needs the measurements and the location on your property, the height of the construction, construction materials you'll be using, distance from the neighboring property.
Once your bar is built, send out party invitations to break in your new bar. Don't forget to invite your favorite GoDutch Realty agents.
Have you not been able to find the right house for that dream bar you'd like to have? Then contact us now. We'll not only find you the right house in Costa Rica. We will also hold your hand through closing, find you a reliable contractor, AND we will introduce you to the right people to invite to your party.
---
​If you like this blog, connect with me on Google+ or subscribe to my newsletter by clicking the banner below.

I DO want to remind our readers that we appreciate any referrals you can send us. Please remember the GoDutch Realty agents when you talk about your home in Costa Rica, we appreciate it.