Estimated Reading Time: 3 Minutes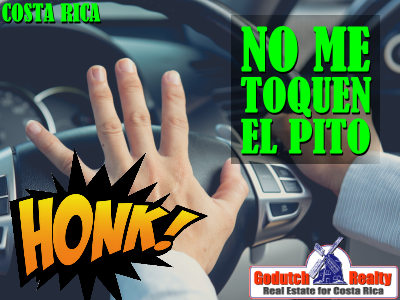 If you say no me toquen el pito in Costa Rica, make sure you're sitting in your car. If you are not, this can become quite a misunderstanding, especially if you are a male.
Tocar el pito means honking. Another way to say honking is tocar la bocina or tocar la pitoreta.
In slang though, tocarme el pito means to touch my d*ck. Although the word pito is not very offensive, don't say it out too loud, you will attract a lot more attention than you will by honking.
The real meaning of el pito in Spanish is a whistle.
Sometimes, un pito is referred to as a marijuana joint.
When asking someone else in a contemptuous way or with certain envy what a third-person does for a living or what that person is planning to do, you can use este mae, que pitos toca?
Me importa un pito means I don't care; I don't give a hoot or I don't give a damn. Another way of saying that is me importa un carajo or me importa un bledo.
But, the most decent way to say I don't care is no me importa.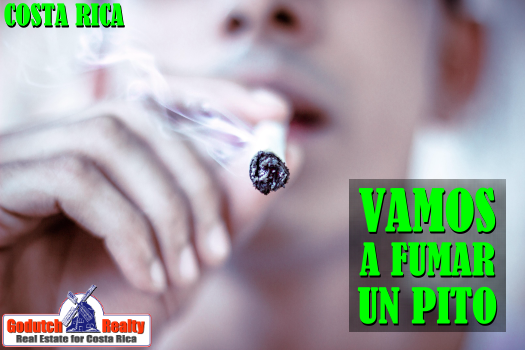 Honking
Now that we're talking about honking, you'll find out that honking is quite normal in Costa Rica. People honk for many reasons:
Be careful, I'm coming. Get out of my way!
I'm home, please open the gate!
Hey, how are you!
The traffic light is green, move it!
Special thanks to Alf Giebler and Christopher Howard for their usual input. If you'd like to learn more about Costa Rican culture and how to prevent culture shock, read more blogs about this topic.
Contact us for any real estate requirements you have.
The grammar of this blog was checked and corrected by Wagner Freer of Spanish School for Residents and Expats. We strongly recommend this language school as your best choice to learn Spanish, click here to contact them. 

---
If you like this blog, subscribe to my newsletter by clicking the banner below.

I DO want to remind our readers that we appreciate any referrals you can send us. Also, when talking about your home in Costa Rica, please remember the GoDutch Realty agents. We appreciate it.