Estimated Reading Time: 5 Minutes
So you do things different back home? Well, guess what, they do things different in Costa Rica too.
Whether you move to Costa Rica or retire to Costa Rica, you are used to doing things a certain way. You do things differently than people in other countries and other cultures do.
Now, after moving to Costa Rica, you will have to learn doing things their way, the right way.
We learn from our parents who learned from their parents and so on and so forth. GoDutch Realty created some guidelines to help you adjust to life in Costa Rica.
If your great grandparents came from Ireland or Italy or Poland,  you won't have that fear for failure that your great grant parents had. The food, the language and the way you do things, it's all different.
Different doesn't necessarily mean wrong. It has to do with culture, with growing up in an area where winters are harsh or summers are hotter than hell.
If you want to make Costa Rica your new home, forget about how things were done back home. Yes, you used to do it differently. And now you'll be learning different ways to do things, just like your great grandparents had to.
If you do so, you will be doing yourself a big favor. There is no need to go native. But don't make yourself victim to culture shock and don't let it shatter your dreams.
Adjust or go back home
During the generations, many of these customs wear off, and some stick forever. There are of course exceptions and some even manage to keep their century-old customs in their new country.
It's mainly because the culture you live in obliges you to adjust to life in Costa Rica, take it or leave it. Adjust, show respect for the people of your new country. Or go back to what you call home, it'll make life easier on you and the people around you.
The former Australian Prime Minister, Julia Gillard, told the Muslims who wanted to live in Australia that "IMMIGRANTS, NOT AUSTRALIANS MUST ADJUST. TAKE IT OR LEAVE IT. I'm tired of this nation worrying whether we are offending some individual or their culture."
And I agree with the Prime Minister. I, just like you, have had to adjust to the local culture when I moved to Costa Rica 4 decades ago!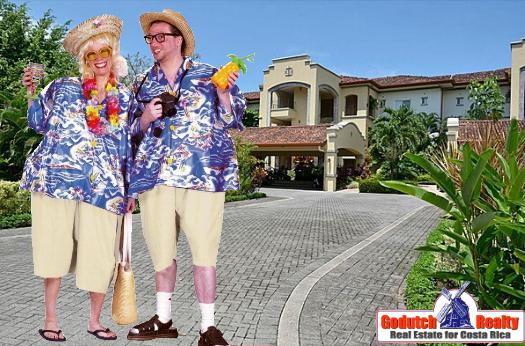 You are a guest
On some of the Costa Rica online forums, you'll find expats complain all the time. They complain about
the Ticos (Costa Ricans),
about the roads,
about the locals coming late,
about the weird food.
Of course, I complain sometimes too and I'm married to a local. But you have to realize that you are a guest in this country. And you took a decision by moving here.
I always wonder, when these people complain so much, why they live here. Who am I to judge?
Make a commitment
It is not always easy to adjust to life in Costa Rica. But if you are committed to moving to Costa Rica, you need to commit to your new environment.
That starts by trying to learn the language and adapt to your new home country. Why move to another country if you are not looking for a new lifestyle, an adventure, a better life? Just because it's cheaper to live elsewhere or because the Costa Rica weather is so much better?
Don't do this to yourself if you're not 100% sure you want to make this work. And please, make sure your partner/spouse does so too.
Over the past 30+ years, I have had hundreds of future expats and retirees in my car. I have always tried to explain to them how things function in Costa Rica. That's why I write blogs about it now.
In my experience, those expats who have already lived in other cities and even better, in other countries, will adapt quite a bit easier than those who have never even left their home town.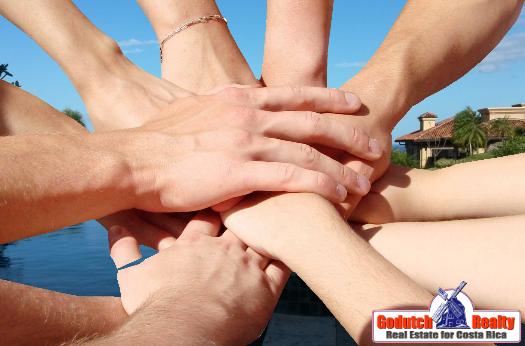 A perfect place
If you don't agree with all the above, maybe moving to Costa Rica is not for you and you should not even make the move. Or definitely rent first!
If you're willing to make an effort to adjust to life in Costa Rica, go for it! There are good and bad everywhere and there is no perfect place unless you want to create one for yourself. You can get there by working hard at it: keep back home out of those thoughts, Costa Rica is home now.
Would you like to play it safe? Contact us now.
---
If you like this blog, subscribe to my newsletter by clicking the banner below.

I DO want to remind our readers that we appreciate any referrals you can send us. Also, remember GoDutch Realty when talking about your home in Costa Rica to friends and family. We appreciate it.