Estimated Reading Time: 4 Minutes
Do you know why a concrete patio is a perfect choice for homeowners? You probably know already that when it rains, it pours here. Many areas of Costa Rica have clay topsoil, which drains poorly. When it comes to outdoor living spaces, few options compare to a concrete patio.
Not only is a concrete patio affordable and easy to maintain, but it also offers a variety of benefits that other materials can't beat.
Before hiring a contractor, think about and ask the contractor for earthquake and rainstorm resistant solutions.
If you are considering adding a patio to your home now or in the future, read on for the top reasons homeowners choose concrete patios!
Why a Concrete Patio?
We asked concrete patios Dallas for their expertise in decorative floors and to name five good reasons why homeowners love to have one.
This patio type is low maintenance.
Concrete patios are durable.
They add value to your home as a cost-effective solution.
Concrete patios are easy to customize.
They are versatile and a pro-green choice.

Low maintenance
Unlike wooden decks or stone patios, concrete requires little to no upkeep. Simply sweep it clean of debris and hose it down as needed – that's it!
You won't have to worry about sanding, staining, or sealing your patio every year as you would with other materials, and this can save you both time and money in the long run.
Durable
These patios are durable and can withstand heavy traffic and weather conditions better than any other patio material. If you live in an area with lots of rain and sunshine, concrete is the best choice to ensure your patio lasts for years.
Increase Resale Value
This kind of patio adds value to your home. A home or house is a considerable investment, so it is only wise for homeowners to use the right solution for their patio.
A perfect patio area also adds personality to a property, making it easier for buyers to love and seal the deal with a future buyer.
Easy to Customize
Concrete patios are easy to customize, and you can choose from various colors, textures, and patterns to create the perfect look for your home. And if you ever get tired of your patio's current look, simply repaint or reseal it for a brand new appearance!
Versatile in any design and style
Finally, concrete patios are versatile and can be used for everything from hosting outdoor parties, which I'm sure you do a lot. Aside from being adaptive and versatile, it helps protect nature. Because it can adapt to any setting, you would not need to use harmful paints or dyes when decorating the concrete. You can use its sustainable features to be one in nature.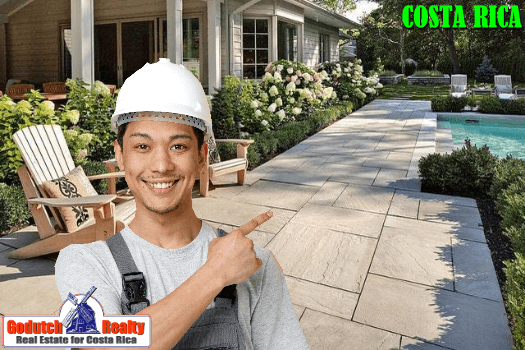 Top patio designs
No matter how you like to spend your time outdoors, a beautiful patio is a perfect addition to any home. Now, here are a few ideas and options on how you can design your patios.
Pro-green Choice Patio Elements
Now you know that concrete is a versatile choice, which helps makes the material a perfect option for a pro-green lifestyle. You only need to use natural elements such as outdoor lighting and the sun. Then add a few accents of greens with natural plans and pots of your favorite ornamentals. Concrete Floors Orange County, CA, recommends this if you'd like to follow the latest trend. This saves you both cost and effort compared to paints or other non-sustainable items.
Minimalist Modern Patio
The concrete look can make you see calmness and more space to breathe. You need to add elaborate designs and decorations so it's attractive. You can make a minimalist approach when designing the patio area.
Use light wicker outdoor chairs with neutral colors. This is the perfect approach to add boldness by adding concrete extensions, like concrete steps or stairs, and maybe even a fire pit in the middle.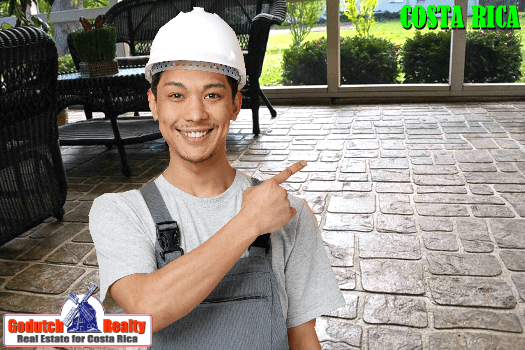 Patio Maintenance
Unlike wooden decks or stone patios, concrete patios require little to no upkeep. Here are a few more practical tips for cleaning and caring for the concrete patio floors.
1- Sweep the concrete patio with a broom to remove any loose dirt or debris.
2- If there are any stubborn stains, you can make a paste of baking soda and water to scrub them away. Once your patio is clean, you can hose it down with water.
3- You may need a power washer for tougher stains, especially during the rainy season. Just be sure not to use too much pressure, as this could damage the concrete.
4- Consider repainting or resealing your concrete patio every few years to keep it looking its best. It is easy to do and inexpensive. This will make a big difference in the appearance of your patio.
Now that you know all about the benefits of concrete patios, you are ready to have one in your estate. SA simple but stunning concrete patio would make a difference in adding style and more personality to your homes.
Construction helmet photo created by msgrowth – www.freepik.com