Estimated reading time: 4 minutes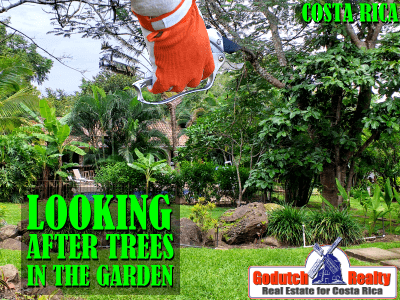 If you have a garden, no matter where in Costa Rica you have your home, tree upkeep is indispensable.
There are over 2,300 different species of trees in Costa Rica, including the national tree, the Guanacaste. This tree is also known as the monkey-ear tree.
With the average temperature between February and April hitting 81℉, the shade of a good tree in your garden is always appreciated.
This is why it's important that you spend some time each season looking after your trees and making sure that they have what they need to thrive in a humid climate.
In Costa Rica, gardeners usually have quite a bit of knowledge about garden maintenance and tree upkeep. BUT, they need supervision because most are not very proactive.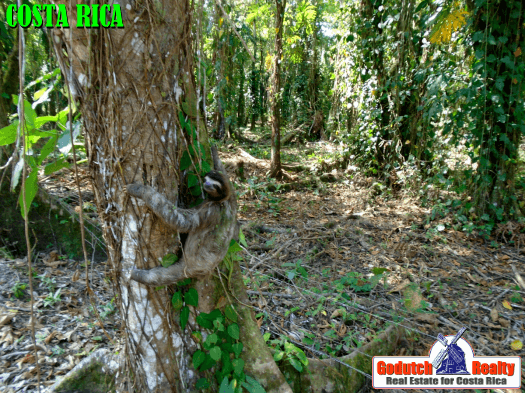 Remove clinging vines
Clinging vines grow extremely quickly once they've established themselves on a tree. Although they look pretty and remind you of the Costa Rican rainforests, ultimately, they're damaging the tree.
The vines will compete for sunlight and nutrients with your tree, smothering it and destroying the branches and trunk. Clinging tree vines can also grow from the tree onto the edge of buildings. They destroy gutters and even work their way into the brickwork. To get rid of clinging tree vines,  you will need to sever them from the roots, in a circle at least 2 feet around your tree. You should then let the vines dry out before removing them from the tree.
Protect your trees from ants
Ants are a problem for many of the garden trees in Costa Rica, particularly the Almendro (almond) trees, which are commonly planted for shade in gardens. The ants eat the sap, and will also feast on the seed and fruit of the trees. Your gardener can use an effective bug spray, such as Cynoff, available at most garden stores in Costa Rica and even EPA. This will deal with ants, as well as other insect pests. It's worth treating your garden trees once a month so that ants don't become a problem.
For more complete information on ants in Costa Rica, check out the Hormigas Costa Rica (HCR) Facebook page.
Water the roots
Be aware that Costa Rica has two seasons: the rainy season and the dry season. Many of the common garden trees planted in Costa Rica need water all year round. Therefore, you might have to take care of watering them only during the dry season.
The trees in your garden are important for wildlife, and to provide you shade, especially in the hot months.
It is very important you make sure the water runoff is really good, so the roots won't rot. If you have live fences made of the Indio Desnudo (Naked Indian) tree, then make sure that you water these all the way along with the roots every two weeks when you start growing them. This will help the trees to stay strong and continue to grow.
Fruit trees, like the Mango and the Manzana de Agua, will need plenty of water, when they're producing fruit. These should be watered during the dry season, or the fruits can shrivel on the branches.  Consult with an irrigation expert if you plan to plant many trees.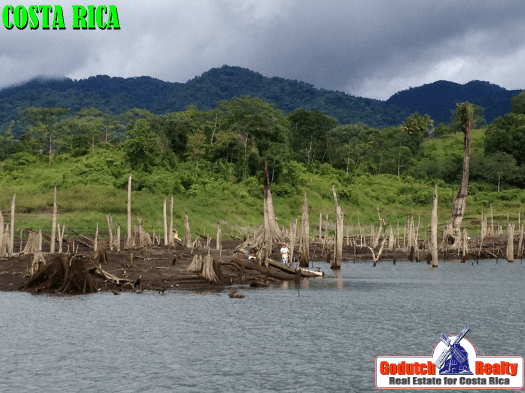 Hopefully, these tree upkeep tips are helpful with your garden maintenance when you purchase a home in the Central Valley. Contact us now for expert real estate advice during your home purchase.
---
If you like this blog, subscribe to my newsletter by clicking the banner below.

I DO want to remind our readers that we appreciate any referrals you can send us. Also, please remember the GoDutch Realty agents when you talk about your home in Costa Rica, we appreciate it.