Wondering if you can use your cell phone in Costa Rica while traveling? You need to be able to stay in touch with your family back home while having a good time, right?
You live in Costa Rica and you have family and friends coming to visit all the time? Of course, they want to know how to be able to use their cell phone in Costa Rica while visiting you. Now you can just send them the link to this article and they're all set.
Planning to use a cell phone in Costa Rica while traveling? Need Google Maps or Waze to function on your phone? Waze works incredibly well in Costa Rica. Even Costa Ricans use Waze every day now. That's because Waze shows the fastest route to take, showing traffic jams, accidents and even where the police are controlling.
WhatsApp is a lot cheaper to use, as well as FaceTime when you want to talk to your beloved ones. I find that a lot of people in the US use WeChat. You can now even use Live Video on Facebook and share them with your Facebook friends. So having internet access on your phone is probably very important to you.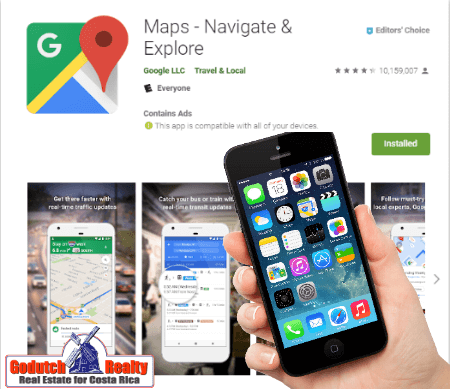 Wifi
There is WiFi, (internet inalámbrico in Spanish, or just WiFi) that you can use on your cell phone in Costa Rica while traveling, or on any other device that you use. You will find many hotspots, which you can find on this hotspot map. You'll be able to pick up WiFi here and there from businesses that leave their WiFi unlocked. Most bars and restaurants have WiFi and will gladly give you their password when you visit.
Before you book your stay in a hotel or B & B, check first if WiFi is free or not. I have seen some hotels in Costa Rica still charge for their WiFi.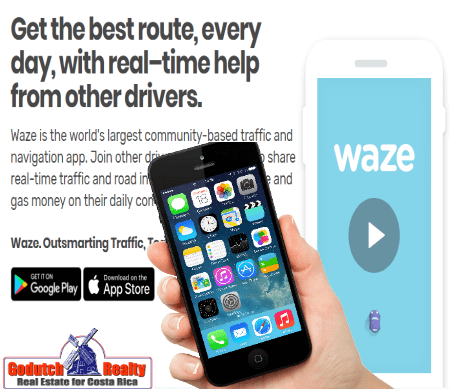 Buying property
If you are visiting to look at properties, having an internet connection on your cell phone in Costa Rica will come in very handy. You might want to send your kids back home photos of the property by WhatsApp. Or you can even do a FaceTime walk-through in real time and your family and friends can enjoy what you are seeing live.
Well-armed
Those quiet times that you could just shut the door behind you when leaving home to travel are long gone. Nowadays, we can't really live without our phone and internet connection anymore. I always leave my cell phone in Costa Rica when I travel, so someone else can attend the calls. We use my wife's phone when we travel. And I have a computer with me all the time. And an iPad…
Locked or unlocked phone
Before you travel to Costa Rica, you want to check with your phone service provider if you have a locked or an unlocked phone. If your phone is locked, you'll be better off by buying a cheap unlocked phone before you leave home. Or you can buy a $30 unlocked cell phone in Costa Rica at Kölbi counter in the airport.
Prepaid SIM cards
To be able to buy a prepaid SIM card in Costa Rica, you need to be a resident or a citizen. So unless you know somebody in Costa Rica who can purchase this prepaid SIM card for you, do not buy one. AND, you can only use the prepaid SIM cards on an unlocked cell phone in Costa Rica.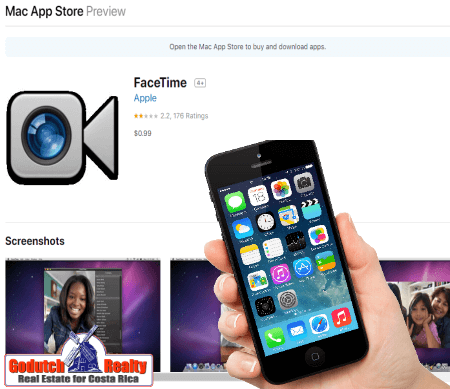 Pre-paid
Kölbi used to have a Tourist chip, but they stopped selling it. You can get a pre-paid chip though, especially one for international calls. There is a small Kölbi counter at Juan Santamaría International airport as well as in Liberia International airport. Look for the counter at carousel 5 in the baggage claim area from 6:00 am to 10:25 pm, they speak English.
Rates
These rates can change at any time, so check here for up to date pricing.
International SIM card
If you plan to travel to several countries during the same trip, you will probably want to look for the right International SIM card. Surf around on the web, you have plenty of choices.
International plans from your provider
Your provider also has international phone plans so you can use your own cell phone in Costa Rica while traveling. Inform yourself about the cost with your provider before you sign up for an international plan.
Your own SIM
When you replace the SIM in your cell phone in Costa Rica, store your own SIM very well. Don't lose it because it is going to be quite a hassle to get a new one when you get home.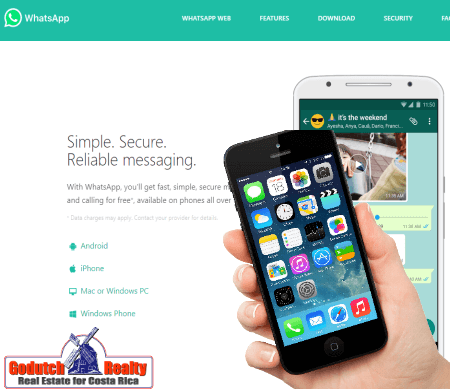 Incoming calls
All incoming calls in Costa Rica are free. Using Whatsapp is a cheap solution or you can send the person you want to reach an SMS so they can return the call. They can use Skype or Magic jack to call you too.
I'm sure all this information about the use of a cell phone in Costa Rica while traveling. This will come in handy to you when you decide to either visit the country as a tourist or when you're looking to become an expat. To buy or rent property in Costa Rica, we appreciate your business, contact us now.