Estimated Reading Time: 8 Minutes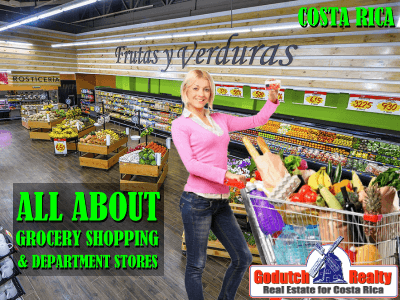 Everyone wants to learn about grocery shopping and department stores in Costa Rica.
Almost every town has, at least, one Pali supermarket. The department stores have a different location and are usually in larger cities.
The Pali grocery stores are structures carrying the bare bones of grocery and sundry items strictly Costa Rican. They do not seem to be what we would classify as customer-oriented and a particularly pleasant grocery shopping experience. My wife won't even go to one.
However, the prices are low. If you want to see what typical Costa Ricans buy, go in one. Maxi-Pali stores are only in a few specific locations. They carry an expanded selection of groceries, housewares, patio items, and even tires. They seem to be a bit better lit and cleaner than their little brothers. But there, you won't find many of the items and brands you usually purchase back home.
There are other similar grocery shopping chains throughout the country, but Pali is the "Tico" chain of which I am most familiar.
Allow me to walk you through a few other grocery shopping options.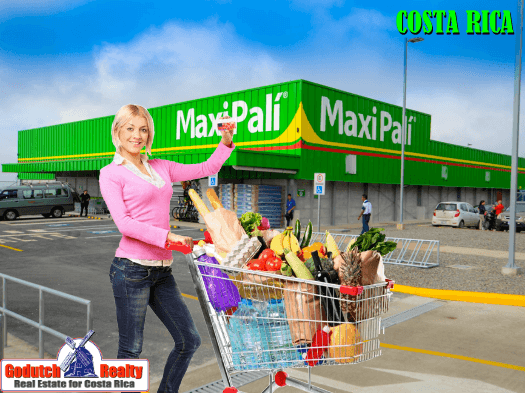 The Auto Mercado
The Auto Mercado is the most upscale grocery store in Costa Rica. That's where most gringos shop because they have the best food selection.
The Automercados offer
Gourmet items,
Familiar brand merchandise oriented to North American tastes,
The best selection of fresh and frozen fruits and vegetables,
Items hard to find elsewhere (i.e. cocoa powder, SureGel canning gelatin and lamb),
A fine cheese and wine selection.
They have clean isles and friendly service, the name is Auto Mercado.
They even have a shopper's loyalty card like chains back in the States. But like any high-end market, be prepared to pay a bit extra for those hard-to-find items.
Walmart
There are also a number of Walmarts with large selections. However, they are a franchise in Costa Rica. They carry very few of the private-label Equate brands available in North America. There is little to recommend them as discount shopping stops, but they are large and carry a large and varied selection of items
Mas X Menos
Pronounced Mas por Menos, this chain is also owned by Walmart. They are also owned by Walmart and are just smaller in size. Therefore, their inventory is much smaller also. The Mas X Menos chain only has grocery stores in the Central Vally
Mega Super
For my money, you can skip "Mega Super". That's the one we know in Santa Ana is hard to access off of the toll road, Route 27. We found the prices are higher than either Auto-Mercado or Walmart. They are one of the few larger chains with supermarkets all over the country.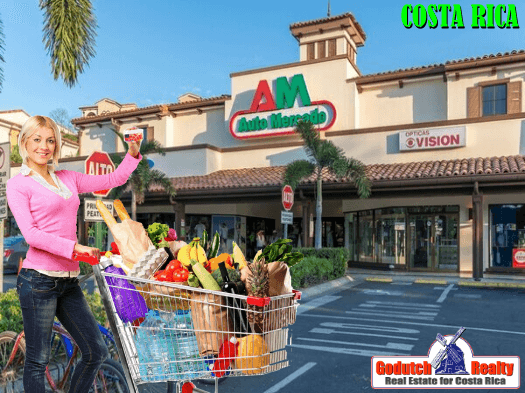 Peri Mercados
Formerly Perifericos Supermercados, now Peri Mercados, offers 17 locations. Most locations are in the Central Valley. Compare prices with the competition. They also offer
Independent Stores
There are literally hundreds of independent stores all over the country, of all sizes. The larger chains offer discounts and promotions, but the local stores are often no more than a mom and pop store.
Products
Costa Ricans cook and eat differently than us gringos. That's the reason your grocery shopping should adjust to either your taste or your budget.
Dairy products
I'm going to digress slightly and mention dairy products here. Because many Costa Rican households don't have the luxury of vast or, perhaps, any refrigeration capacity. Milk products are offered fresh AND milk and creams in the Tetrapak. Those foil-lined cartons that don't require refrigeration.
You will not easily find whole milk here. Milk is packaged fresh and in Tetrapaks in 2, 1, and 0 percent butterfat ("grasa").
Dos Pinos is the leading milk and milk product producer in Costa Rica. It is also the most expensive and you can save a few colones by buying one of the other brands. I know of Coronado, Sabemas, and Eskimo.
Cheese
Let me mention something for cheese lovers. There are many local varieties of fresh cheeses available at markets, ferias, and carnicerías. There is even a cheese shop or two. Sadly, however, most local fresh cheeses taste alike and no domestic cheese we've found to date is aged.
If you like aged cheeses, they are all imported. And you'd best be prepared to take out a loan, "'cause they ain't cheap." My wife has taken up cheesemaking as a hobby. Maybe one day she'll work up to aging her cheeses.
There are also a few Italian delis that carry not only imported cheeses but oils, meats, wines, pasta, and similar fare. They are kind of a kick to visit even if you can't afford to buy much.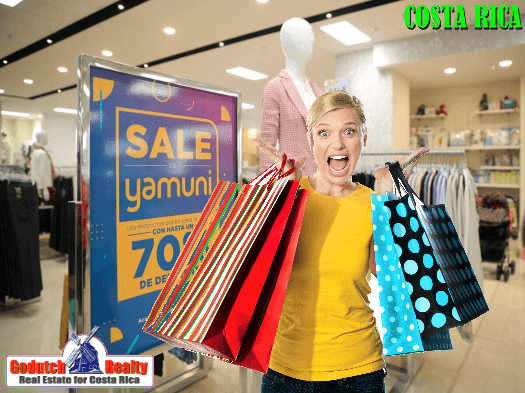 Department Stores
There are several large department stores in the Central Valley.
Both Cemaco and Siman have stores in the large and tastefully upscale MultiPlaza mall in Escazu. Both Department stores have shopper's loyalty cards.
Another local Costa Rica-based department store chain is Yamuni with four stores. Their stores sport unpretentious exteriors but are full of tasteful items, with even some quite affordable prices.
An example is their large selection of yardage and bulk fabrics. My wife assures me that Yamuni's fabric prices were quite reasonable. They also have a customer loyalty card program and, of course, we now have a Yamuni card.
For those with a low budget: don't despair. There are also used clothing stores – Ropa Americana in Costa Rica.
Furniture
There is, at least, one U.S. furniture store here: Ashley's on Route 27 west of Santa Ana. The reason I mention it is that lamps are hard to find in Costa Rica. Mattress and box spring sets are difficult to get. Mattresses here come as one piece with the box spring built-in. Ashley's carries both lamps and mattress box spring sets. Sleep Gallery has box spring mattresses.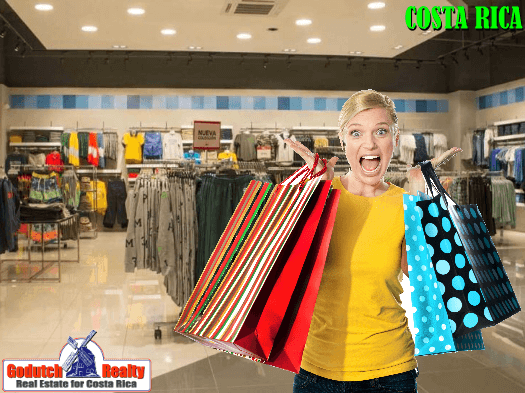 Hard to find
Sometimes it is hard to locate where to find an item or a service that would be easy to track down at home.
Either the obvious place doesn't actually carry what you are after
What you are looking for isn't widely stocked here
Or your lack of familiarity with the language or the resources puts you at a disadvantage.
In such cases, it never hurts to ask a friend or acquaintance who has been in the country a bit longer. If they don't have an answer, they'll probably have a friend who does. It also becomes a great way to make new acquaintances and friends of your own.
The better connected you are the more comfortable and independent you will become.
Your receipt
One last little bit of advice. Keep your receipt until you have used what you bought or are certain that it is what you need. Some things come with warranties, some things don't. Sometimes your warranty may not be honored. If you've lost your receipt, it doesn't mean that you can't get a refund for something that is defective or something that you just want to return.
It's just that they don't make it easy. Depending on the merchant, it's not always certain that you can, at least, get a store credit. However, the supermarket and department store chains usually add your name to every transaction.
If their system is up to snuff, they'll be successful in looking up your purchase history.
The Author
The author of this blog, Ticonuevo, is a US expat who moved to Costa Rica. He and his wife used the services of GoDutch Realty to purchase a property in Costa Rica. In his blogs, Ticonuevo describes his own experiences of taking the step of moving to Costa Rica and getting a new life started.
---
If you like this blog, subscribe to my newsletter by clicking the banner below.

I DO want to remind our readers that we appreciate any referrals you can send us. Also, please remember the GoDutch Realty agents when you talk about your home in Costa Rica, we appreciate it.