Estimated Reading Time: 5 Minutes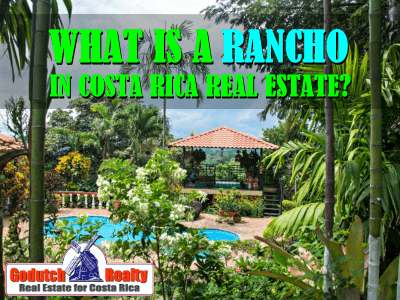 The nice weather allows us the use of the rancho in Costa Rica for all our fiestas. At any time of the day or night. And not to mention, the siestas.  Is that what a rancho in Costa Rica is good for? Find out now.
In Mexico and most parts of South America, a rancho is a small farm or a house in a rural area. The word rancho has a different meaning in Costa Rica.
Here, a rancho is a gazebo or a pavilion. The dictionary explains a gazebo as a roofed structure that offers an open view of the surrounding area, typically used for relaxation or entertainment.
A rancho in Costa Rica is almost always open on all sides. Due to the incredible temperatures that we have in Costa Rica, you can use a rancho during the whole year. Some ranchos have ceiling fans, but most are totally open for great ventilation at all times.
A rancho can also be a type of shack or choza where the poor live in a tugurio. They also say in Pachuco 'Voy a jalar al rancho' (choza, casa).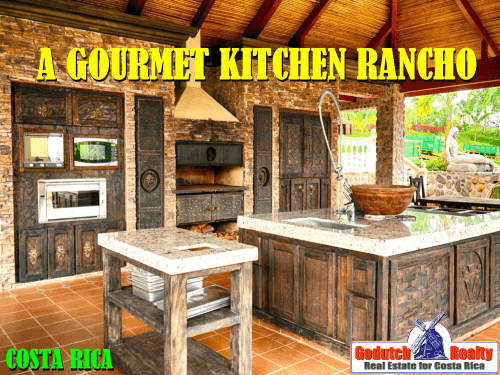 Amenities
You will find very simple ranchos in Costa Rica that are nothing but a roof structure and a floor. While others have an amazing amount of amenities:
Ceiling fans
Barbecue
Sitting area
Dining area
Bar
Full kitchen
Hot tub
Bathroom
Hammocks
Gym
Views
Often, the views are more panoramic from the rancho than they are from the living room of the home. You can build a rancho right on a cliff or a corner of a property because a rancho is a small and light structure. We always have homes with ocean view ranchos and valley view ranchos in our inventory.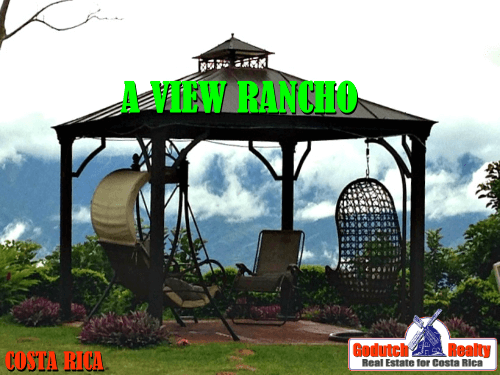 Pool
If the pool is away from the main house, you'll usually find a rancho next to the pool. Many pool ranchos have at least a fridge to keep the beers cold. Others have a much fancier rancho with the best of the best.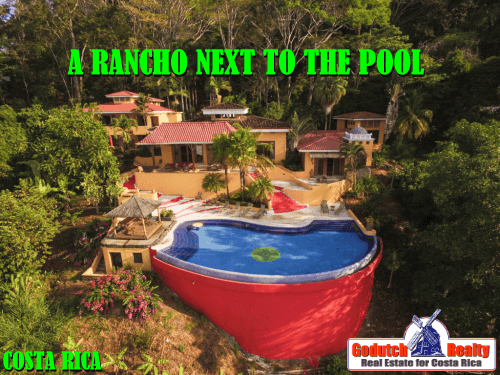 Condominiums
Condominiums and gated communities often have a pool area with a rancho. Since the rancho is part of the common area, every homeowner in the community has the right to use it. Often you can reserve the gazebo with the condo administration for a private party or a barbecue.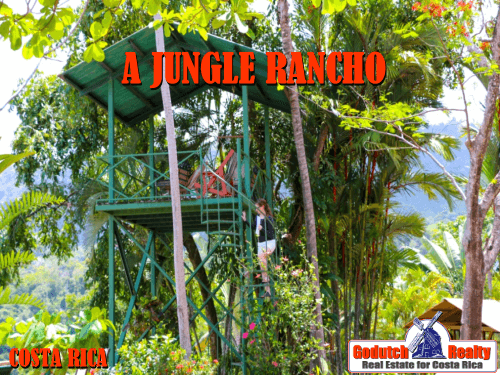 Office
Often, a rancho is a perfect place to work. Wireless makes it possible to work from anywhere around the house. Using the rancho next to the pool to get some work done, allows you to have a dip in the pool now and then.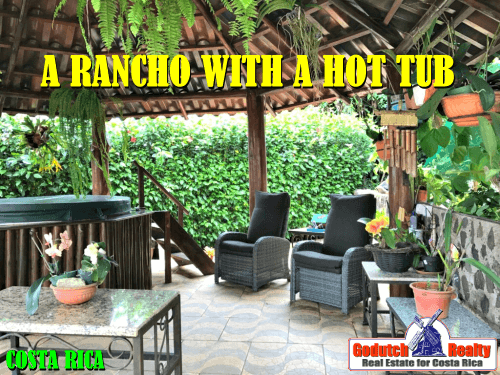 Warning
If you have any fruit trees close to the rancho, you would want to control their harvest. Why? Read this blog about mangoes.
Looking to purchase or rent a home with a rancho in Costa Rica? At GoDutch realty, we have over 50 properties listed with a rancho, check them out now!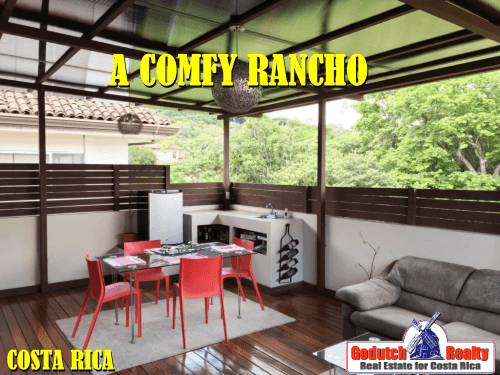 Feel free to leave your comments on this blog and share this article on your social media.
---
If you like this blog, subscribe to my newsletter by clicking the banner below.

I DO want to remind our readers that we appreciate any referrals you can send us. Also, remember GoDutch Realty when talking about your home in Costa Rica to friends and family. We appreciate it.