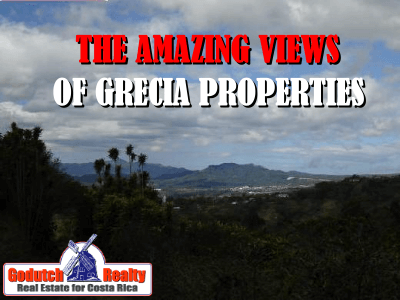 Did you know you can get amazing views in Grecia? There are many reasons expats want to live in Grecia. The amazing views from Grecia properties is one of those reasons. They're amazing, those vistas, in case you didn't know.
Vistas mean views in English. In the rural areas of Costa Rica, you'll hear the word "vistadas" used a lot, though it's bad Spanish.
Just a few years ago, the city of Grecia was unknown to most expats as a nice place to live. Grecia was very much a Tico city but now expats abound.
The city of Grecia and its surroundings is the newest hotspot of Central Valley real estate. A large percentage of the emails we receive from clients are a request for Grecia properties. Brooke, our Grecia agent, put Grecia on the map a few years ago. Her client's testimonials will show you why everyone wants to live in Grecia now.
Why Grecia properties
Certain areas of Grecia, as well as Sarchi, the next town over, have amazing views. Besides the awesome climate, the reasonable cost of living, the views you will get when you purchase property in Grecia are outstanding.
You will find the local residents of Grecia very easy going, helpful and with an acceptance of the foreign residents. If you try to adapt to them, they will return the favor.
The Central mountain range
Grecia and Sarchi are located on the central volcanic mountain range.  This range extends for 80 km from the passage of Tapezco to the volcano Turrialba. The central sector of Grecia is on an altitude of 3,300 feet. The floor of the valley is at 3,050 feet more or less, which is why you have amazing views of the Central Valley.
Pick any of the smaller communities above Grecia city to live a quiet life with plenty of views. You will be able to find the most amazing views on any of the five ridges above Grecia, going from east to west:
San Isidro de Grecia
Carbonal de Grecia
San Miguel de Grecia
San Luis de Grecia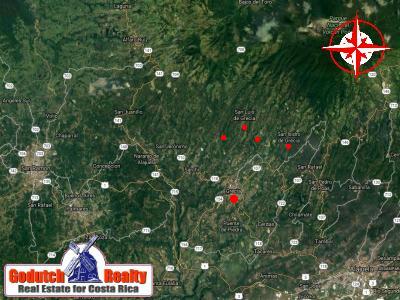 Grecia and the smaller communities in red
The 5 communities are only a 10 – 15-minute drive to downtown Grecia. All those ridges have a somewhat cooler climate than the city of Grecia. Also, the properties on the ridges are usually larger than others closer to town.
What kind of views?
Not necessarily properties with wow views have to be the most expensive ones. You will find Grecia properties with a valley view, others with a mountain view. There are also those that offer a nature or national park view.
Once in a while, you'll find a property with 180º views, those are the special ones.
The wind direction is important, as well as the topography of the property and the neighbors.
Buy or rent
Buying or renting? Buying a home or planning to build? We have Grecia properties with panoramic views for rent and for sale on our inventory.
View easement
When you are thinking of buying a property with amazing views, especially if you're paying extra for the view, make sure the view is always yours. Forever!
Many Costa Rica property buyers do not realize that they do not have any control over the trees on the neighboring property. Or maybe when you buy, there is nothing built on the property next door and there will be in the future.
It is possible to legally register a view easement on the title, but the neighbor will have to sign off on the easement. Ask Brooke and your lawyer about constituting a view easement when you buy a view property.
Photos of amazing views
Check out the photos of the vistas Grecia properties have to offer
East views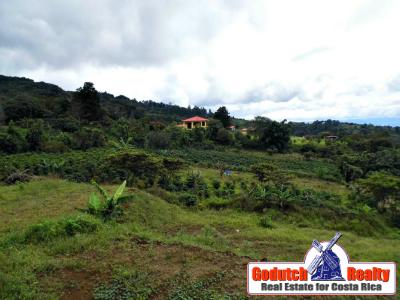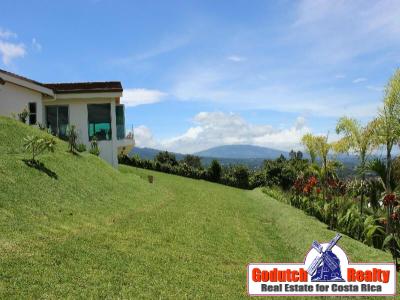 These are Grecia east views
West views
These are Grecia west views
North views
These are Grecia north and northwest views
South views
These are Grecia south views
Southeast views
These are Grecia southeast views
Southwest views
     This is a Grecia southwest view
Nature views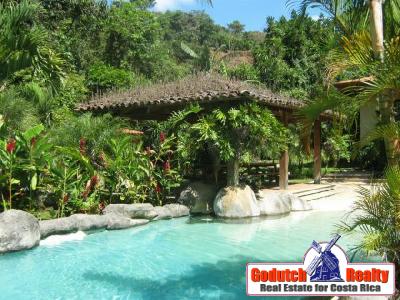 This is a Grecia nature view
We can arrange a tour of the properties we have for sale that fit your view requirements. If you like any of the vistas Grecia properties have to offer above, contact us now.
---
If you like this blog, connect with me on Google+ or subscribe to my newsletter by clicking the banner below.

I DO want to remind our readers that we appreciate any referrals you can send us. I know you all meet people on the plane, in the supermarket, at yoga, at the gym, at the Blooms ladies club, at the potluck organized by your community. Please remember the GoDutch Realty agents when you talk about your home in Costa Rica, when you meet someone who wants to purchase one, we appreciate it.