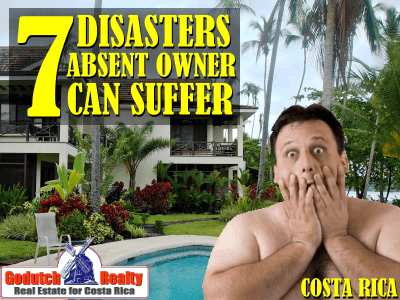 Having property in another country and being an absent property owner is not so easy. Worse, it can easily turn into a disaster.
Just yesterday, someone called me to tell me his story about having to pay an attorney a "ridiculous amount of money" to recover lost property. Of course, this absent property owner didn't think it was important to have someone in Costa Rica to represent his interests. In his opinion, property managers overcharge and do very little anyway.
Having a property manager on the ground will take care of many issues. But having one will not make an absent property owner exempt from trouble and disasters.
Falling in love with a property in Costa Rica and buying it is a great idea. I know a lot of absent property owners who are perfectly happy with their investments. Most have a good property manager and don't have to battle with the following disasters: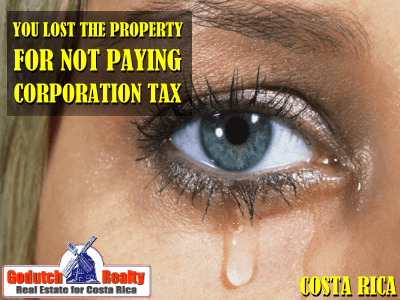 1. Property loss – corporate tax
Did you forget to pay your corporation tax? Then there is a good chance the government will shut down your corporation. This might cost you $10K or so in legal fees to recover it. Hiring a good property manager is a good and much cheaper option. The property manager will inform you about all legal aspects of owning property in Costa Rica.
2. D-140 form
You haven't filled out the D-140 form for your corporation? Then you have a problem. If you don't have anyone in Costa Rica with the powers of attorney to do so, you will have to fly in just to present it. We still don't know what the government can do to those who haven't.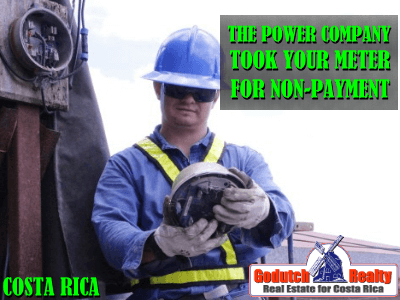 3. Shut off utilities
Your tenant didn't pay the utilities for several months before moving out? Then, you might need to have deep pockets. You'll have to pay it up to date to get those utilities re-installed. And if the house is owned by a corporation, you will need someone with the powers of attorney in Costa Rica to get it done.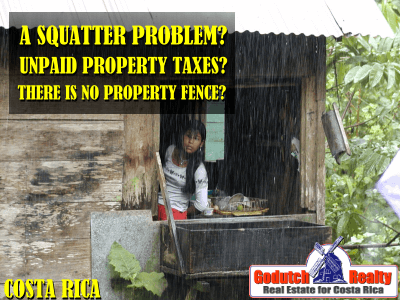 4. Property loss – squatters
You haven't paid your property taxes, cleaned your land, or maintained your fence. It clearly shows you are an absent property owner, and you run the risk of getting squatters. Once that happens, it will take you a lifetime to get your property back if you ever do.
5. Non-paying tenants
It is almost impossible to run a tenant check or do any screening like you are used to in your home country. Costa Rica is still the wild, wild west.
Legally, the tenant can pay the rent within 7 days after the agreed payday. But that doesn't mean the tenant will pay even then. Often, much time must be spent every month harassing the tenant to pay.
Eviction, even with a non-paying tenant, is a long, tedious, and expensive process.
Short-term and vacation rentals usually don't have this kind of problem, but you need to be aware that non-paying tenants are a huge problem with the actual legislation in Costa Rica.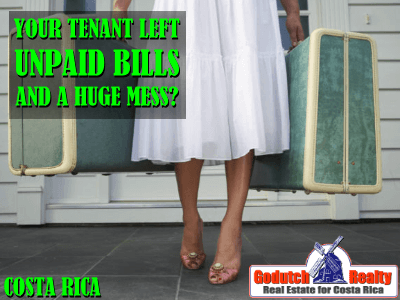 6. Abandoning tenants
Your tenants are abandoning the rental without telling you. They're taking your furniture with them and leaving cheap furniture in place. AND they didn't pay the utility bills for a while. Being an absent property owner without a property manager on the ground? Then there are probably even more problems that you haven't even noticed.
7. No water
A water pipe broke? Of course, it happened on a Saturday night. When nobody is around to get it fixed. Or the hot water tank exploded and flooded the kitchen and laundry area on a Sunday morning at 11 am. That's when all soccer games start in Costa Rica, and you won't find a plumber to come and fix it. Until Monday!
If you are an absentee property owner o planning to be one, try to find a good property manager. Property management in Costa Rica is not an easy job.
I am totally done with it myself, but some of our agents still offer property management as a separate service, which has nothing to do with GoDutch Realty.
It's impossible to satisfy an absentee property owner. And it makes not enough money to bother with it. It's just too much responsibility, for very little money, in my opinion.
Are you still planning to purchase a property in the Central Valley as an absentee property owner? Then contact us, and we can assist professionally.

The grammar of the Spanish version of this blog was checked and corrected by Wagner Freer of Spanish School for Residents and Expats. We strongly recommend this language school as your best choice to learn Spanish, click here to contact them. Now also in Green Project Language School, Ojochal.