Estimated reading time: 5 minutes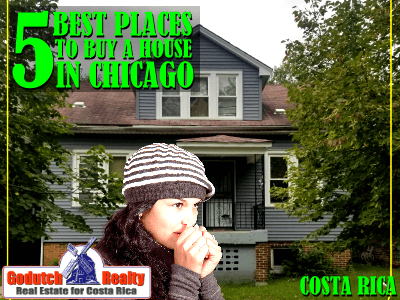 Are you moving back to Chicago and buying a house there? Even though it's pretty cold in Chicago, some expats have reasons for moving back.
I've had quite a few clients moving from Chicago to Costa Rica over the years. Kathy D. Peterson even wrote about her experiences.  Kathy has long moved on and now lives in Florida. But those expats who are thinking of moving and buying a house in Chicago should read on.
Did you know that despite being one of the fourth most important business centers globally, house prices in Chicago are 2% less than the rest of the US on average? Prices are creeping up, and many people are looking to buy. But do you know the best places to go?
Of course, as a realtor in Costa Rica, I'll always recommend you talk to an expert realtor in Chicago before you buy anything.
Let's have a good look at the 5 best places for buying a house in Chicago.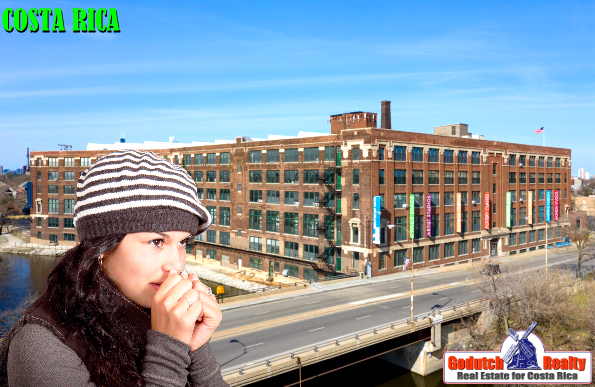 1. Beverly
Beverly's south side really does have something for everyone. It has a range of property types, from large Craftsman houses to smaller bungalows. It is also quiet and extremely safe, making it a great place to raise a family.
In addition, you will never feel bored in Beverly. The district has a host of great restaurants and a burgeoning craft brewery scene for beer lovers. Every year it celebrates its Irish roots with the spectacular South Side Irish Parade.
2. Bridgeport
Bridgeport has a real historical feel to it. Most of the housing was built before 1940 and comprises cottages and row houses. Rental and homeownership are split equally throughout the district.
It is also a haven for the arts, with the Bridgeport Art Centre giving out various classes and events. You are also within range of China Town so that you can delight in the delicious restaurants just on your doorstep.
3. Rogers Park
Rogers Park is a great place to buy Chicago real estate for investment purposes. The housing is mainly pre-WWII, giving it appeal to anyone thinking of buying a fixer-upper. However, it also has an abundance of affordable, multi-family apartment buildings.
It sits 10 miles from downtown with lots of easy commuting options. You also get close access to Lake Michigan and downtown Evanston. With educational establishments also in the vicinity, prices are slowly rising.
4. Oak Park
Oak Park is most famous as the home of the legendary architect Frank Lloyd Wright's studio. The suburb sits just outside the city limits and is home to 25 of his designs. In fact, the whole area is awash with outstanding homes.
Prices recently dipped in the area, meaning now is the time to buy. If you are looking for somewhere with easy commuting options into the city and a host of landmarks, Oak Park is the place for you.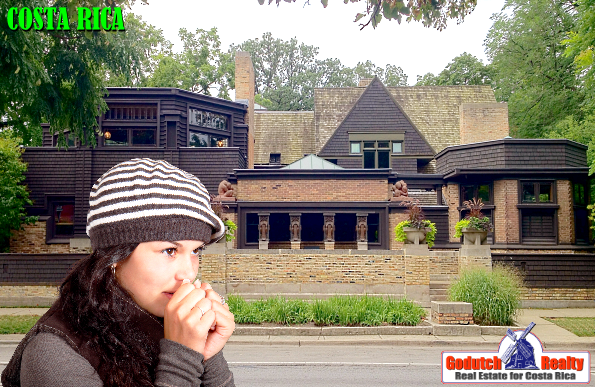 5. Lincoln Park
If you are buying a house but want a balance between city life and the great outdoors, then Lincoln Park is a great choice. It is close to North Avenue Beach and only 15 minutes away from the loop. The whole area is littered with large, green space amidst its townhouses and condos.
All the nightlife spots are close by that you could need, from comedy clubs to award-winning restaurants. For history lovers, multiple museums and attractions are also nearby.
Buying a House in Chicago
If you are buying a house in Chicago, speak to a real estate agent. They will know the best areas to buy in and have access to the top properties. Do your research, and you could have a fantastic new home before you know it!
If you enjoyed our article, then visit the rest of our blog. From real estate to living in Costa Rica tips, we can help you find your dream home this year! Contact us now for expert assistance!
---
If you like this blog, subscribe to my newsletter by clicking the banner below.

I DO want to remind our readers that we appreciate any referrals you can send us. Also, please remember the GoDutch Realty agents when you talk about your home in Costa Rica, we appreciate it.