Estimated Reading Time: 7 Minutes
Not very often buyers ask if they lose earnest money in escrow if they will not close on time. Most of the time, they have an agreement to back it up.
You don't want to lose part of your nest egg because you made the wrong decision. It's horrible to lose earnest money in escrow and miss the opportunity to purchase the property in Costa Rica you fell in love with.
An escrow agreement termination is no simple thing. If you can walk away or not depends on how the transaction is described in the purchase-sale agreement.
Some weeks ago, I received an email from Mary in the UK:
We desperately need some advice, I found you on the web. We are in escrow, we are the buyers, but due to financial problems we have to cancel it but it seems we can't. Our property in the UK has yet to sell, so I don't have the money to close on the property in Costa Rica. We are afraid to lose earnest money in escrow if we don't close.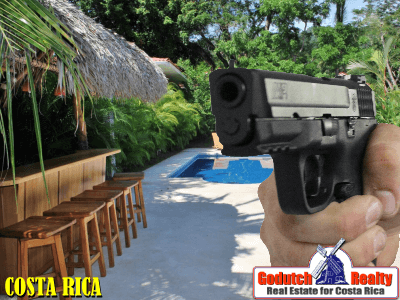 We emailed our attorney explaining, but all she sent us was a copy of the Escrow Agreement my husband signed.
Our realtor tells us not to cancel and we don't know what we can do.
We can't afford to lose all that money.  The agreement says our deposit is 100% refundable. Please, any advice we'd be so grateful.
I'm not a lawyer
The reason I receive emails like that is that there are very few online articles that explain how escrow works and what it is used for.
So, the first thing I respond to is that I am a real estate broker and not a lawyer.
Unfortunately, if they don't get a good and clear answer from the lawyer who wrote up the purchase-sale agreement, they picked the wrong lawyer. There can be several reasons for that, but we'll leave that topic for another day. Maybe the agreement was in Spanish and they didn't know what they signed.
The agent's answer
There is a reason for the agent's answer. Depending on the agency's policy, the real estate agent will receive 25% or even 50% of the earnest money if the transaction doesn't close.
I'm a real estate broker
As a responsible real estate broker, I always try to protect the buyer as much as I can. I don't only want to close a deal, I also want both parties to be protected. This protection starts when the agent writes up the offer and again when the buyer and seller are ready to sign the purchase-sale agreement.
Telling a buyer not to cancel the transaction is the wrong answer. The right answer would be: let me see if I can save your money and postpone the closing.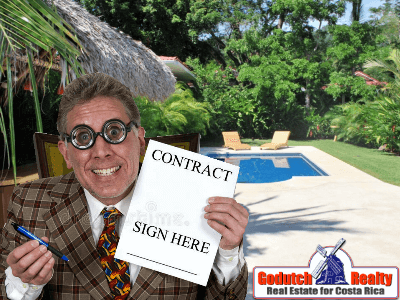 100% Refundable
Mary said she thought the earnest money was 100% refundable. Therefore, I asked Mary from the UK to send me a copy of the agreement, but she didn't. Maybe she did follow my advice to contact another attorney. Or she walked away from her earnest money.
It is not normal to make earnest money 100% refundable. That gives a buyer the possibility to walk for whatever reason, at any time. If it is, why bother writing up an agreement and go through the hassle of escrow. If the earnest money is 100% refundable, you might as well go straight to closing without it.
It IS normal to make earnest money 100% refundable until certain tasks are completed:
Home inspection approval
Bank appraisal
Mortgage qualification
A due diligence period
Once completed, the earnest money can become non-refundable.
Save the deal
The job of a realtor is to bring both parties to closing. So if there is an issue that stops that from happening, the agent should do everything possible to save the deal.
Often, sellers already have made their own plans and are willing to work with the buyers. There are several options
1.    Try to extend the term to close by adding an additional earnest money deposit. In this case, it's impossible to know when the buyer's home will sell. The buyer should lower the price of their property in the UK, for a fast sale. Although this might be a more expensive solution than to lose earnest money in escrow.
2.    The seller should talk to a lender in the UK about the possibility of a bridge loan. In Europe, lenders are often happy to give a bridge loan on a property that is free and clear, even though the sellers want to buy in another country. This might give the buyer the option to close at the cost of interest payments without having to lose earnest money in escrow.
3.    Change the existing agreement into an agreement with the first right of refusal. That gives the seller a chance to put the property back on the market. If they receive another offer, they give the buyer a chance to make a better offer. If they cannot, they lose earnest money in escrow and the seller is allowed to sell to the new buyer and keep the earnest money. This buys extra time for the buyer and the seller can also move on.
4.    Another option for the buyer to keep the possibility open to not lose earnest money in escrow is to agree with the seller that for four consecutive months, the buyer will resign to 25% of the earnest money. That will buy another 4 months to the term.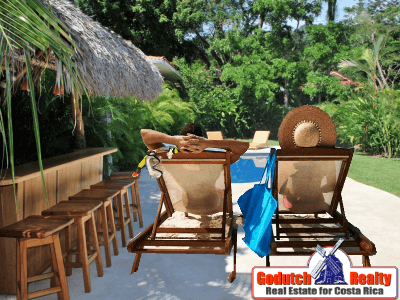 The agreement
There are many ways to write up an agreement in such a way that it is not necessary to lose earnest money in escrow. Making the offer subject to the sale of the property in the UK is usually not one of those options.
If you are not sure if you will have the money to close, don't sign an option to purchase – sale agreement. Buyers should first sell their property before they commit to buying another unless they have enough money in the bank.
Are you buying or selling a property in Costa Rica and looking for a knowledgeable real estate agent who will look out for your interests? Then contact us now, our agents are well trained and will not allow you to lose earnest money in escrow so easily.
---
If you like this blog, subscribe to my newsletter by clicking the banner below.

I DO want to remind our readers that we appreciate any referrals you can send us. Also, remember GoDutch Realty when talking about your home in Costa Rica to friends and family. We appreciate it.