Estimated Reading Time: 5 Minutes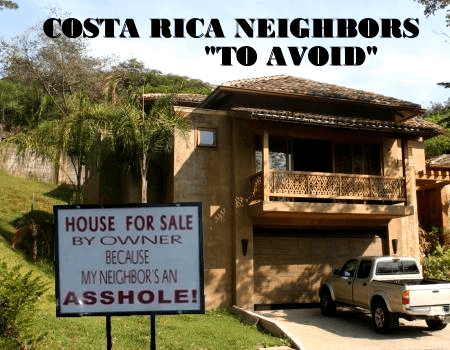 There are always reasons you should NOT purchase a Costa Rica property. Cultural differences can be obstructive, especially if you are not aware of them and your neighbors could be one of them.
Some of those issues, your real estate agent might or might not be aware of. Your agent doesn't live there and won't know a lot about the property itself and the neighborhood.
Since there are no disclosure laws in Costa Rica, there is not much you can do once you have bought the property, so it is up to you to do your homework and we'll help you do it through these blogs.
You don't want to end up like this FSBO on the left. Depending a lot on how you live your own life, and after moving to Costa Rica, you might or not adapt to your new surroundings. But there is one issue that you might never get used to; the neighbors. Find out here which ones to avoid.
Difficult neighbors
I'm sure we have all met difficult neighbors, some are just angry people and don't get along with anyone. Some, the whole neighborhood won't talk to even to the point of getting a court order to stay away from another neighbor. What about someone who never agrees with everyone else in the hood and votes against any proposals in the HOA meetings, good and bad, just because.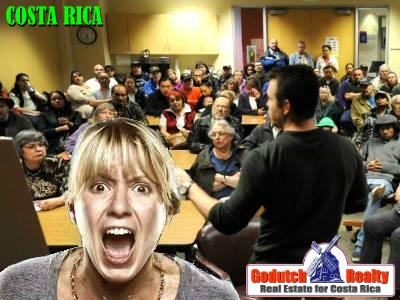 1. Loud and noisy neighbors
That might be the guy next door who owns a bar and always comes home in the middle of the night, totally drunk and noisy. Or it's the grocery store parking lot next door where they start at 5 am backing up delivery trucks? Does the neighbor's maid clean the house with the radio full blast? Does the neighbor love to work on his car at all times? Or imagine a neighbor with chimes all around the house?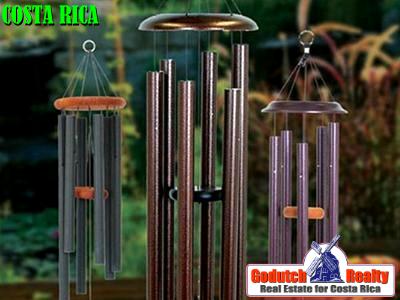 2. Hoarders
Some people like to keep everything and never throw anything away. The worse part is that they keep it in their carport for all the neighbors to see.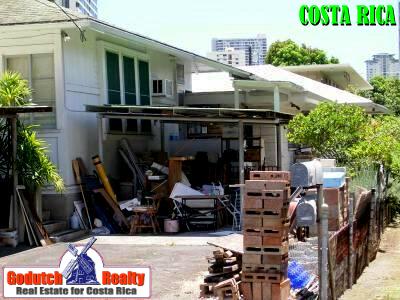 4. Traffic
There might be a road nearby that goes downhill and trucks with Jake Brakes use that road often.  Dirt bikes in Costa Rica make more noise than you think. Is the property close to an airport?
5. Pets
There are plenty of signs, if you know where to look, if the neighbors have pets and if they're dangerous or not. Do they keep them on their own properties? Should you feed them to be safe?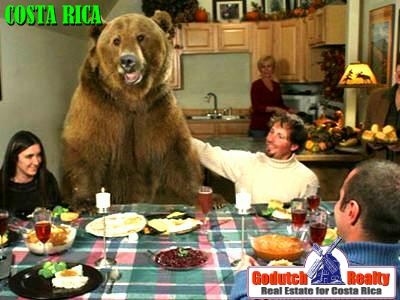 6. Horrible kids in the hood
Is there a bunch of kids in the neighborhood that does everything to make life miserable for all the neighbors? The neighbor's kids might start playing in the yard before they go to school, school in Costa Rica starts at 7:00 am.
7. Celebrity neighbor
Yes, we have celebrities in Costa Rica too, and quite a few. Does Brad Pitt live next door? I'm sure some of the ladies reading Ivo's blog wouldn't mind. But could you live with a stampeding hoard of professional stalkers in your driveway?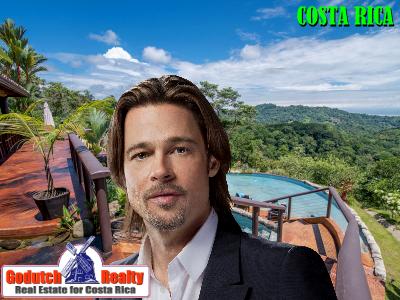 Have you dealt with bad neighbors before? Then I'm sure you don't want to do so again and make the rounds of the neighborhood before you purchase. How can you protect yourself as much as possible all the above issues will not happen to you? I recommend you visit the neighborhood where you plan to purchase at different times of the day and on different days.
Don't say I didn't warn you! Contact us now to buy a new home in Costa Rica and we'll show you how to make sure to have good neighbors.
---
If you like this blog, subscribe to my newsletter by clicking the banner below.

I DO want to remind our readers that we appreciate any referrals you can send us. Also, remember GoDutch Realty when talking about your home in Costa Rica to friends and family. We appreciate it.