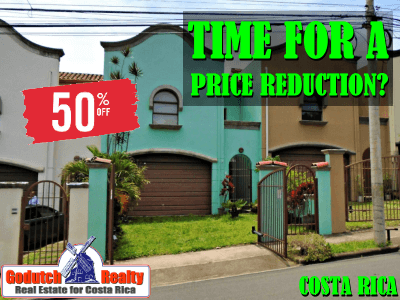 If your property in Costa Rica has been on the market for 3 months or more, it's probably time for a price reduction. Has it been sitting for a while without a buyer?
Often, I hear sellers say "my agent is not doing anything". Or "I haven't had a showing in months". Well, it's time to start worrying. If your property is not selling, it's probably time for either a better marketing plan or a serious price reduction.
Have you wondered why your house is not selling or even being shown? There are a few things that you should know:
No showing
If there are no showings at all, there is a reason for that. But before you start thinking about making a price reduction, have a good look at several things:
The agent(s)
Do you have only one agent or do you have several agents? Are those the agents you should list your property with? Maybe you should extend the list of agents and look for those who cover different markets? Or you have given an exclusive to one agency and they don't even work with others? Go on websites like Encuentra24 and see which agents have properties listed in your neighborhood and have a nice presentation.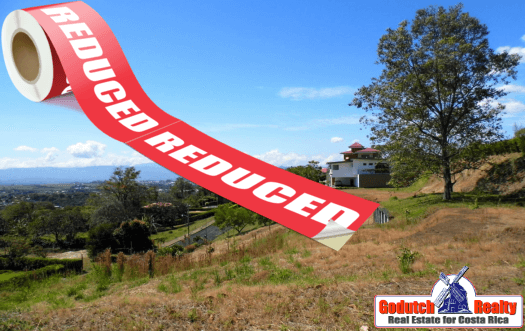 The presentation
Is your property promoted with care? Are the pictures wow? Of course, if your house doesn't have any curb appeal, looks terrible or is impossible to take photos to show it well, it's not the agent's fault. It IS important to know that most buyers don't take the time to read any description, they only click on pictures if they are attracted to it. If the photos don't look good enough, start thinking of a price reduction.
No offers
If your property is shown quite often, but you never receive offers, there is something wrong.
Terrible appeal
Maybe the photos in the agent's presentation look great but the property shows horrible in person? Or maybe the property is dirty, full of dust, the garden is a mess and the property looks abandoned? You either clean up your mess or start thinking of a price reduction.
Overpriced
As soon as a buyer walks onto the property, you can see their reaction. They either fall in love with it or they don't. Often, that's because the price is wrong. Price it right, and you'll see the offers will start coming in. So… start thinking of that price reduction. Consult with your agent.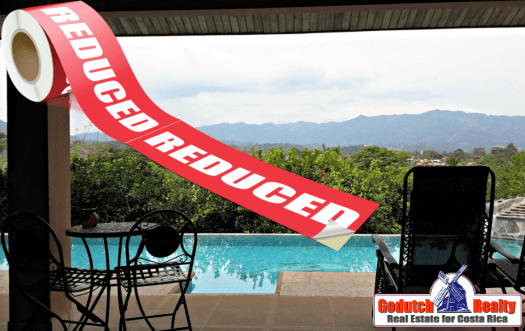 Too long on the market?
If your house has been on the market forever, discuss a new strategy with your agent. Once you have a new and attractive strategy, discuss a new photoshoot of the property. Ask the agent to delete the old listing and make a new presentation that looks totally different than the old listing. Promoting the property is price reduced is a good idea, but with the same terrible presentation, you won't be taking full advantage of this great decision.
Too much inventory
Check on websites such as Encuentra24 to see what the inventory of property in your area at your price range is. If there is a lot of inventory in your area, you can do two things:
1.      Wait it out, but that can take years
2.      A good price reduction that makes your property cheaper than every comparable property on the market.
My opinion
My last recommendation: keep reducing the price until it sells. Or take it off the market and don't waste the agent's time and efforts (and your own).
Buyers can always find price-reduced properties on our website the easy way, just click here.
Of course, you can also NOT listen to my recommendations and enjoy this article that I wrote for the Tico Times in 2015.
Looking for an expert real estate agent you feel can represent you well? Then contact us now.
The grammar of the Spanish version of this blog was checked and corrected by Wagner Freer of Spanish School for Residents and Expats. We strongly recommend this language school as your best choice to learn Spanish, click here to contact them. Now also in Green Project Language School, Ojochal.

---
If you like this blog, subscribe to my newsletter by clicking the banner below.

I DO want to remind our readers that we appreciate any referrals you can send us. Also, when talking about your home in Costa Rica, please remember the GoDutch Realty agents. We appreciate it.