Estimated Reading Time: 4 Minutes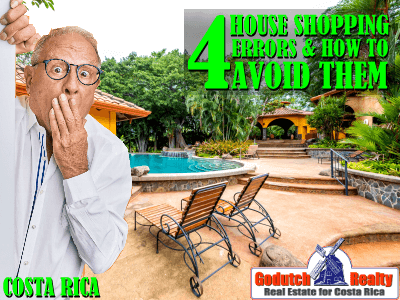 Buyers make loads of house shopping errors, especially when they come from another country.
I'm sure that first making this big decision of moving to Costa Rica and then making costly mistakes when buying a house in your new home country, is not What you are looking for.
I'm also very sure you remember those truly special happenings such as graduation, marriage, having a child, and of course, buying your first home.
Arguably the most nerve-racking is buying your first home. Especially when you are doing it with your significant other. You have to try bringing together different opinions, ideas, and desires in a home.
There are ways to avoid these mistakes, one of them is reading on…
Here are four common house shopping errors that people make and how to avoid them to save them.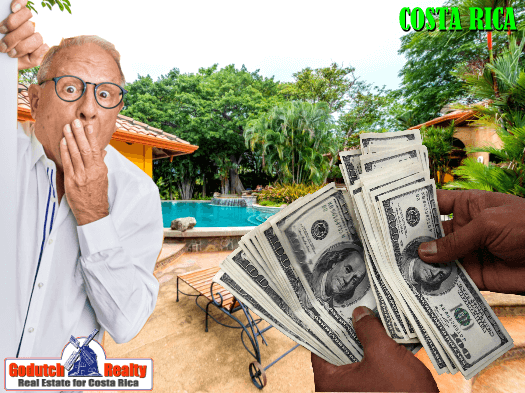 1. Not Sticking to Your Budget
One of the worst, and yet most commonly committed errors, is not sticking to the budget. Budgets were invented for a reason: How many people want to buy a house and still pay more than what they need to?
There is no need to overspend on a home unless you have a bigger taste than your budget is. Do at least some reasonable researching before shopping! Then you will be able to find some houses within your budget.
2. Not Doing a Thorough Search
Diligence turns dreams into reality, impossibilities to possibilities. That goes doubly true for thoroughly searching for a quality home for you and your family. Don't just go by what you see online.
Talk to your real estate agent during the due diligence process. If you allow your agent to not listen to your needs and budget, you want to change agents. If you feel that your agent doesn't represent you well, the home that you buy can easily become a money pit.
3. Falling in Love with the First House you see
It's okay to find a house that you like, but you'll know the perfect house for you as soon as you walk through that door. Nonetheless, sometimes houses have underlying issues that need to be dealt with that you won't find out until it's too late.
That's why you need to consider what is recommended when buying a house, by your lawyer, home inspector, and others. You might have to keep a second option in case anything goes wrong.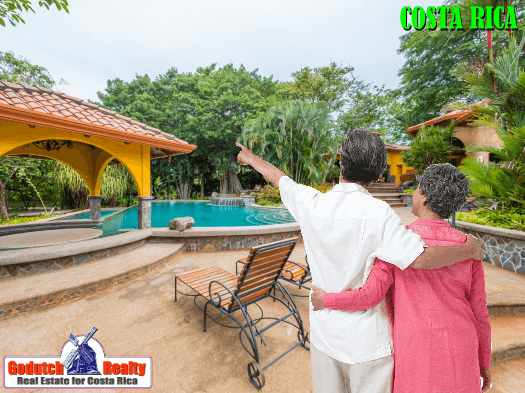 4. Buying More Than You Can Afford
And the last but not the least of your house shopping errors is overspending. Some real estate agents overshow. We, at GoDutch Realty, won't pull a fast one on you like that. I've seen men write a bigger check than they could afford, just because the wife fell in love with a home. Fortunately, it's not so easy to find a mortgage in Costa Rica, if you are not a resident yet. So, it's not so easy to get this mortgage to purchase a more expensive home than you really wanted to.
Avoid These House Shopping Errors
Our agents don't like anything better than finding the perfect home for you. But that takes work, diligence, and most importantly patience. With pleasure, we'll assist in the process, expertly and professionally. In your search, try your best to avoid these mistakes, and we will find the perfect home for you. Contact us now for a painless home purchase in Costa Rica.
---
If you like this blog, subscribe to my newsletter by clicking the banner below.

I DO want to remind our readers that we appreciate any referrals you can send us. Also, please remember the GoDutch Realty agents when you talk about your home in Costa Rica, we appreciate it.