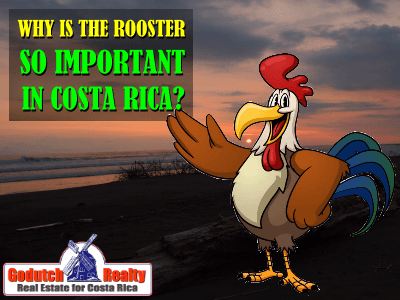 Did you know that a rooster is a very important animal in Costa Rica? Wherever you turn, you'll hear people talk about the rooster.
I'm sure you all know about Gallo Pinto (no, not Pinto Gallo Kathy!) and más Tico que el Gallo Pinto if you follow my weekly blogs.  If you're a good Catholic, you'll go to the misa de gallo at Christmas Eve.
Are you trying to adapt to the Tico culture? Then learn what this rooster thing is all about. The rooster is used more often by Ticos than you would imagine. That's what makes learning Tico Spanish so much fun!
Have you ever played the lottery? The lottery, called poor man's tax by some, is a favorite amongst the poor in Costa Rica. La Lotería draws every Sunday and Chances draw every Tuesday and Friday.
The National Lottery in Costa Rica is totally controlled by the Junta Protección Social (JPS) and the profits are used to the benefit of social projects. These include alcohol and pharmacy dependence, cancer patients, nursing homes for the poor and others.
Now, why do I mention all this while the blog is supposed to be about roosters, or gallos?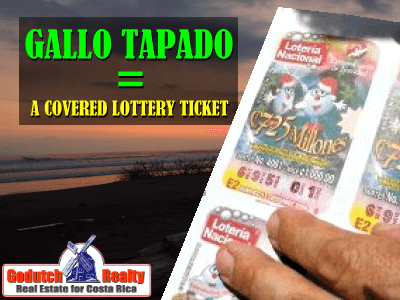 Gallo Tapado
A gallo tapado = covered rooster. Those who purchase a gallo tapado are asking for a folded lottery ticket. It is folded or covered, which is what tapado means. The reason is that they can't see what number they are buying.
That way, on the day of the draw, the number is a complete surprise. Some people think that buying a gallo tapado gives them an advantage. They call that an aguízote or superstition.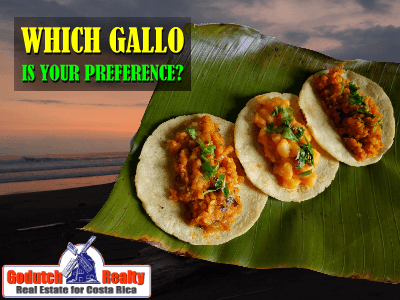 Comerse un Gallo
Comerse un gallo = eat a rooster. If you go to a soda, which is a restaurant serving Tico food, you can order different types of gallos, also called gallitos. A gallo is a tortilla with something on it.
You can have a choice of the following gallos:
Huevo (with eggs)
Salchichón or chorizo (with a sausage)
Picadillo de papa or chayote (with potato hash or squash and meat)
Frijoles (with black beans)
Queso (with cheese)
Arracache (somewhat intermediate between the carrot and celery root)
Papaya verde (with green papaya)
If you'd like to know why they're called gallo, you can find out more here. But in short, it's because Don Rafael Yglesias Castro, president of Costa Rica from 1894 to 1902, had a nose like a rooster. His cook invented a tortilla that looked like one, thus the name gallo or gallito was born.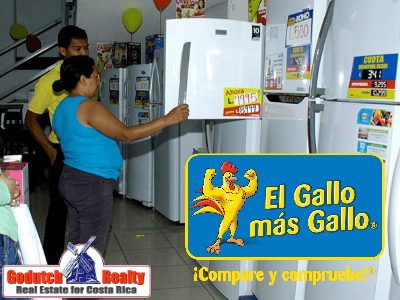 El Gallo más Gallo
Is the name of a well-known appliance store chain, indicating that they're the #1 rooster – the best.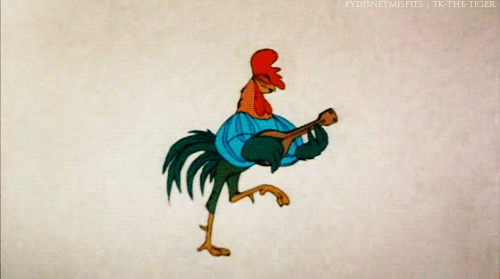 Classics
From Classic Tico Expressions (by Christopher Howard)
Estar más limpio que el ojo de un gallo – to be penniless
Haber más chorizo que en gallo de turno – a very dishonest deal
Otro gallo cantaría – hoping for a different outcome
Gallo bueno canta igual en su corral que en el ajeno – A person whose behavior is consistent at home and away from home.
Hay que ser lagarto y gallo, tener colmillo y espuela – to approach things with tooth and nail.
Amarre la polla, que el gallo anda suelto – keep an eye on the women when the womanizer is around.
Donde ese gallo canta ningún pollo cacarea – the weaklings can´t challenge the strong.
El gallo fino canta en su corral y en el del vecino – good traits are good everywhere.
Ser gallo en todo patio y relinchar en el corral – to have lots of self-importance.
Si el gallo no canta, tiene algo en la garganta – beware of someone or something who is non-committal.
Si no es gallo es gallina – if it is not this, is that.
Cada gallo canta en su patio – each rooster sings in its own yard.
Gallo viejo con el ala mata – to have lot of experience.
I want to thank Christopher Howard for his incredible knowledge of Tico slang – that makes him a pachucazo. And, for allowing me to use his dictionary in my blogs.
Learn more
If you'd like to learn more about the Costa Rican culture and how to prevent culture shock, read more blogs about this topic. Contact us for any real estate requirements you have.
Looking to be fluent in the Spanish language? Then we strongly recommend this language school as your best choice to learn Spanish, click here to contact them. Now also in Green Project Language School, Ojochal.

---
If you like this blog, connect with me on Google+ or subscribe to my newsletter by clicking the banner below.

I DO want to remind our readers that we appreciate any referrals you can send us. Also, please remember the GoDutch Realty agents when you talk about your home in Costa Rica, we appreciate it.